8 days down, 4 to go! 40.8 miles down, 19.2 to go! After todays mileage I certainly feel like I'm getting there!
Today was a day I've been both looking forward to and dreading since I set the challenge. To be totally honest, the run was great. Great until we hit the bank in Lanchester. It was an absolute killer. I thought the bank up to Broom House Farm was bad but this was harder. I felt like I was running on the spot for about half an hour!
The support today was again fantastic. I was joined by Val, Paul and Stephen. I also had Ross joining me too, which was great as he had a 10k race the same day. I hope his coach isn't reading this!
Once we arrived at Lanchester Dairies, we were greeted by family, friends and a Northern Echo photographer. I'm hoping the run will be featured in tomorrow's paper so I hope you buy it.
New Years Day is always a tough day after celebrations the night before so I owe massive thanks to the guys for running with me today. I know I keep banging on about the support but I really would struggle without it. Here are some more pics from the run today.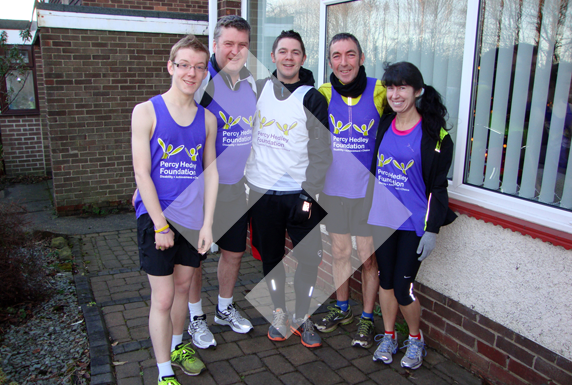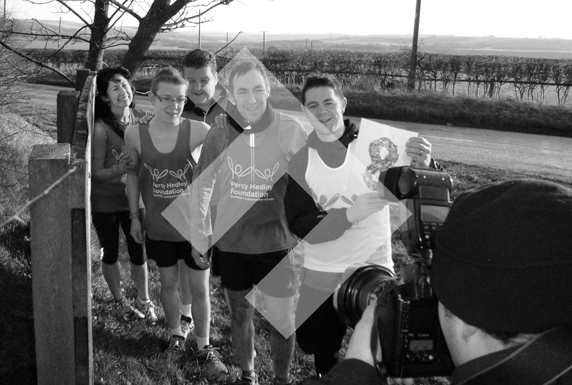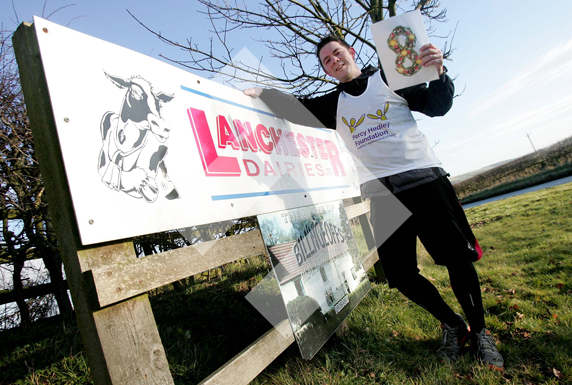 9th day tomorrow and 9 Ladies Dancing will see us running to Studio 12 in Langley Moor. There's also a rumour we're treating ourselves to a Full English, can't wait!
Thanks as always,