I used to call myself Garfield because I hated Mondays. These days, I run my own design agency called Hill Valley Creative and I honestly don't mind Mondays anymore. The Monday just gone however, will definitely be a day I'll never forget.
Metro Radio
My day started off with a phone call from Metro Radio, they'd like to interview me to discuss my 12 Days of Christmas challenge. Excellent! I went in that afternoon and spoke with a lass called Rebecca. It's such a small world, as I recognised her from school!
I'd love to say the interview went swimmingly well and I sounded articulate and funny. Unfortunately I thought I sounded very boring and mono tone! I'll wait and hear it sounds like, hopefully it will be aired on Christmas Eve. I got a guided tour while I was there and I even met radio legend Alan Robson. Here are a pic of me at the DJ desk!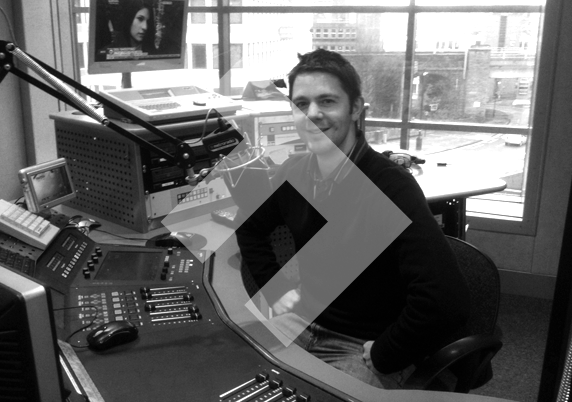 When I returned home I was getting tweets and texts off friends to say I was on the Northern Echo, Chronicle Live, Durham Times and Percy Hedley websites. Unbelievable! I also featured in the three papers throughout the week. Here are the links to all the articles:
The Northern Echo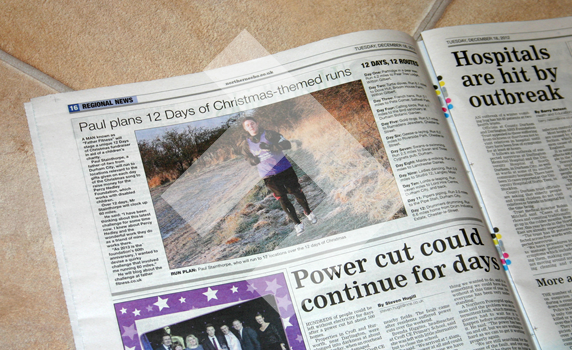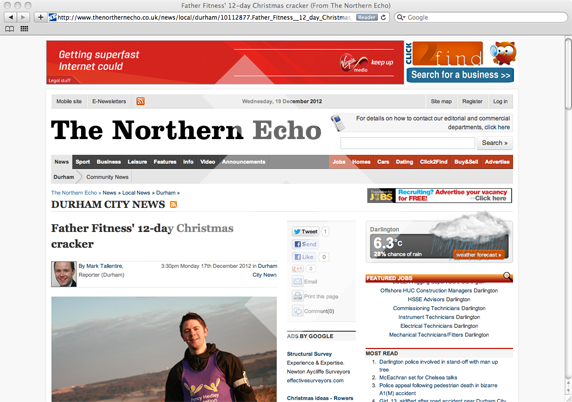 Article: Father Fitness' 12 Day Christmas Cracker
Evening Chronicle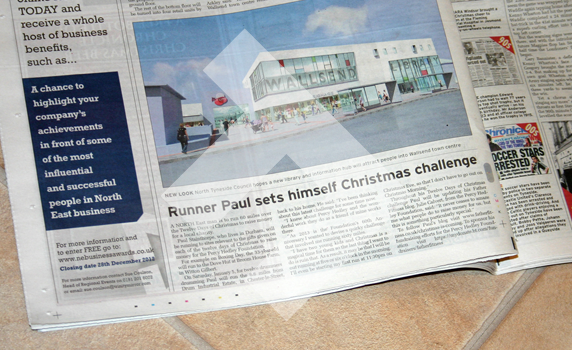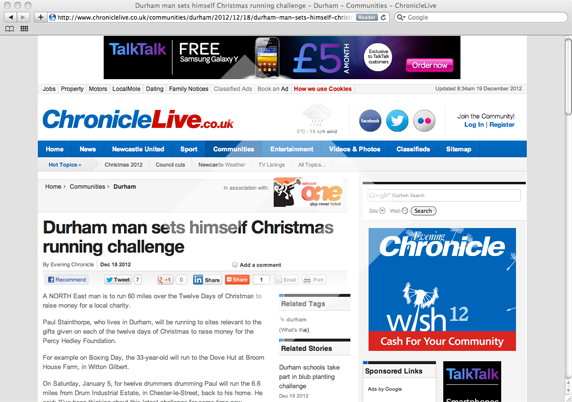 Article: Durham Man Sets Himself Christmas Running Challenge
Durham Times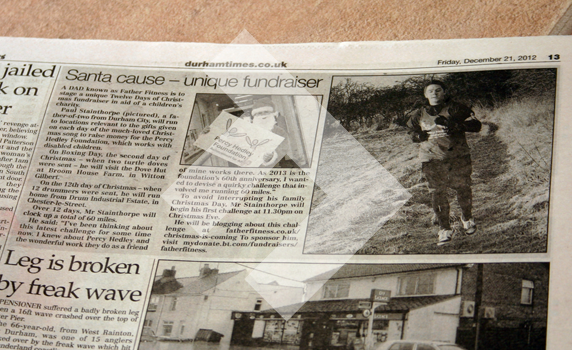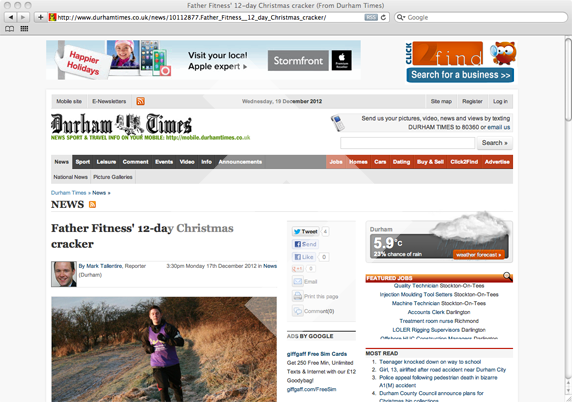 Article: Father Fitness' 12 Day Christmas Cracker
The Durham Advertiser
Percy Hedley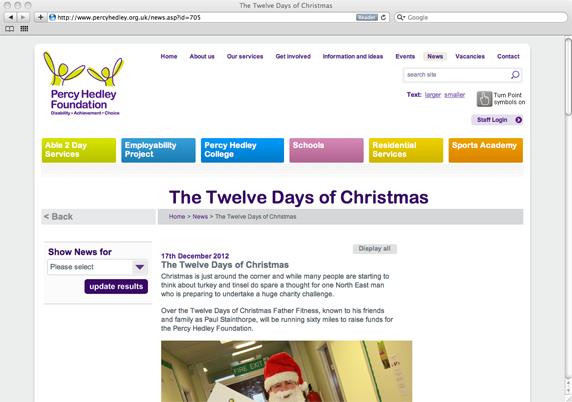 Article: The Twelve Days of Christmas
I'm overwhelmed by the support from people. From family and friends to people who just like the sound of what I'm doing and want to share it. I'm very close to reaching my fundraising target now which I'm really happy about. I still have a small number of people that I'm going to ask for donations but wouldn't it be brilliant if I continued getting donations once the challenge has started?
I'll be blogging and uploading photos at the end of every run and sharing them on my Facebook and Twitter pages. Hopefully this will also remind people of what I'm doing and how every £1.00 can really help the Percy Hedley Foundation.
Thanks for sharing in my special day,