I'm hoping you are all sticking to your new year fitness resolutions? It's really important when setting any goals that they remain realistic and achievable.
I'm really proud to see that my Wife is sticking to her plan and I've noticed great improvements not only in her body shape but in her confidence too. I recently wrote this and I had a great response from it. Exercise releases 'feel good' hormones and relieves stress too. A happy person is a healthy person and this in turn creates a beautiful person.
In order to exercise and train correctly, suitable clothing should always be worn. I'm aware that TK Maxx have released a new range of activewear and accessories to help just that. They have fresh new deliveries daily and new items arriving every week throughout January, so now's the time to get active! If you're not familiar with TK Maxx you should really checkout their website. They are the UK's only off-price retailer, this means they sell brands and labels at up to 60% off the RRP! They deal direct with brand owners and designers so can therefore pass on the savings onto us.
2013 was very good for me and I plan to train even harder this year. I'm going to reduce my running a touch and increase my weight training just to mix it up a little bit. I always find by introducing new things it keeps me interested and I'm less likely to walk away from fitness. There's no risk of that really but I strongly advise anyone to keep their body guessing by trying a mixture of activities.
A mixture of activities will require suitable activewear. Follow @TKMaxx_UK and search #TKMotivate for some inspiration. TK Maxx don't have stock rooms, everything comes straight from the delivery van to the shop floor. When it's gone at TK Maxx, it really is gone so be quick and fill up that shopping basket! The online store is really easy to use. Simply select the category you wish to be in and use the filters down the left-hand side to narrow down your search. Here are some examples of what you might expect to find: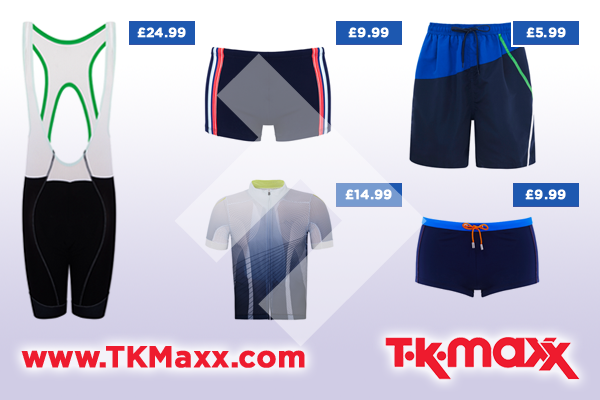 Mover your body instore and online with TK Maxx.

This article is a sponsored post on behalf of TK Maxx.