It's January so that can mean only one thing, time for a new healthy habit. I've always fancied trying to blend my own healthy smoothies so I jumped at the chance when I was contacted by the guys at Andrew James to review the Nutri-Fit.
The first feature that I noticed was the brilliant suckers on the base that secure the Nutri-Fit to the work top, this bad boy isn't going anywhere once it's switched on. There are two blades with the machine, the cross blade that chops and blends and a flat blade that can be used as a food grinder. I started with the cross blade and the sharp stainless steel definitely ripped through my ingredients no problem at all. I put a combination of milk, banana, blueberries and spinach in mine just to throw in a few different textures. The blade is so sharp that you don't get any pulp texture to the drink, it really was a smoothie. Result! I think what would have been useful in the instructions would be a couple of suggested smoothie recipes so you can grasp the sort of quantities that work well together and it's not just a guessing game from the start. Google is your friend here though as there are lots of fantastic smoothie recipes online.
The machine works at up to 20,000 RPM so literally takes only seconds to shred through everything and make your drink. It has a very precise blending mechanism not just a simple on/off switch. There are two speed settings so you can keep the speed low if you are blending soft ingredients and crank it up a notch if you need to rip through some tougher stuff. The pulse feature gives you complete control and the ability to maintain a more textured drink if that's your preference, Once your drink is made there are flip lids that can be put straight onto the bottles which is great if you are heading out to the gym or work and want to take your smoothie or protein shake with you. My machine will definitely be used for protein shakes as powder is generally tough to stir in so this blender is going to see to that issue no bother.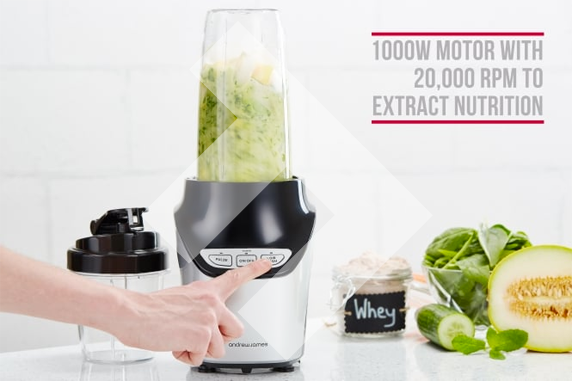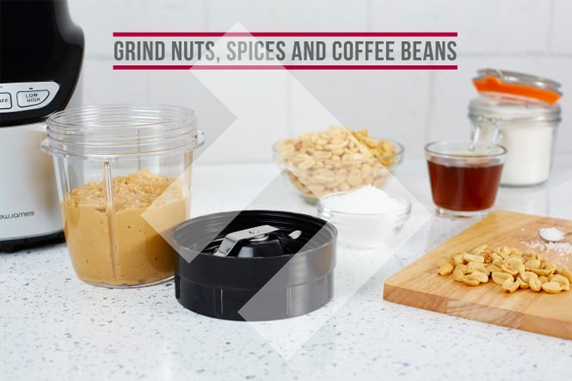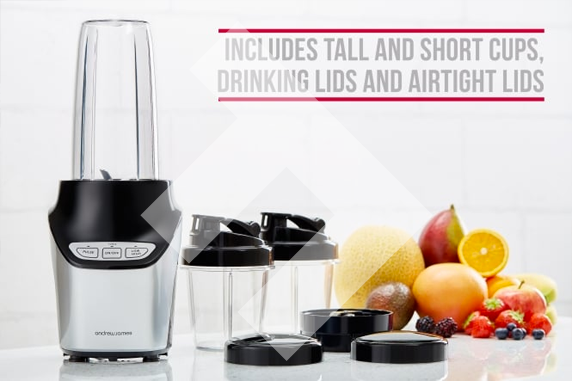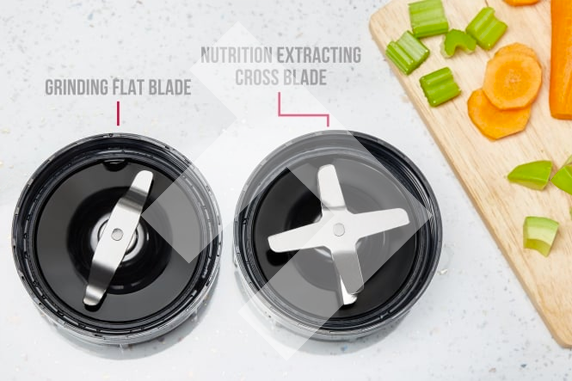 The second blade is the flat one which can be attached to the smaller cup and used as a food grinder. This feels like a real added benefit to the machine as it enables you to grind nuts, seeds, coffee beans and spices. We make a lot of curries in our house so this is going to come in so handy for making the perfect curry paste. The bottles and blades are so easy to wash and it's all dishwasher safe so no major clean up at the end!
All in all I'm really impressed with my Andrew James Nutri-Fit and I'm sure with it's multiple uses, it's going to be a regular on my work top.

*Disclaimer: This was a collaborative post with Andrew James and I was given the Nutri-Fit in order to give an honest review. All words and opinions are my own.