I mentioned something in a previous blog post and then I wasn't sure if I announced it? I've recently passed my level 2 and 3 personal trainer qualification!
My blog has always been based on experience and it will continue this way. I just thought a qualification would add some extra weight behind it and it will for certain readers.
I recently learnt that creating a SMART plan helps identify a clients goals and expectations. SMART stands for:
Specific
Measurable
Achievable / Agreed
Realistic
Time-framed
I'm mentioning this to you today because you may want to set yourself your own SMART plan this year. Let's talk about this more detail so grab yourself a pen and paper.
Specific
What is it you want to achieve this year? Don't just write down 'lose weight.' Be specific! I want to 'lose two stone of weight over the next six months.' I want to 'decrease my body fat percentage from 18% to 14% over the next six months.' That's my goal actually. The more specific you are, the more likely you are to achieve them.
Measurable
By setting goals that are measurable, this gives you hard evidence for progress and results. There's nothing better for motivation than seeing results. If you're looking to lose two stone, writing down 28 pounds gives you a target and you can track your progress.
Achievable / Agreed
This is probably needed more if you're working with a personal trainer. Trust is one of the most important things between a client and PT. You may be asked to do things that are slightly different and out of your comfort zone so you need to fully trust your PT. There aren't many things you can guarantee in life but if you are willing to change, give 100% and listen to your PT, I can guarantee you results.
There's nothing worse than not meeting expectations. Between yourselves, set achievable goals and agree them in advanced. You are then more likely to continue the trusting relationship.
Realistic
There's no point in writing down 'lose five stone in three months' if it's not realistic. This will just result in you feeling deflated when you are unsuccessful. You need to look at yourself in the mirror and decide what can you realistically achieve? Aim small, then aim big. Small progress is still progress. You get the idea!
Time-framed
Taking everything above into consideration, you need a start and end point. So from today, when do you want to achieve your specific goal? A month? Six months? A year? A PT will be able to advise better and I'd say depending on the realistic goal, the longer the better. This will give your body chance to adapt to the weight loss (if this is your goal). You are also more likely to be changing your lifestyle along the way too. This is the whole point to be honest.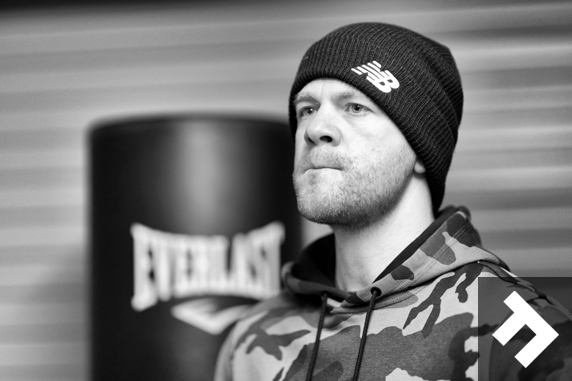 Image captured by Deano Moore Photography.
Setting a SMART plan could be an excellent idea for you. Personal trainers use these for their clients with great effect. PT's actually offer numerous benefits such as offering motivation, professional advice, reduce chance of injury and achieving better and sometimes faster results.
If you live in London, check out Trevor McClintock. He knows his stuff! If you live in the North East though and are thinking about using a personal trainer, why not get in touch with me? I first picked up a weight 22 years ago and experience is one thing you can't get for nothing. Male or female – if you're looking to lose weight, build muscle, generally get fitter and healthier, I'm your man!