I've recently been wearing some smart kit from Carrot Banana Peach. They don't just produce awesome kit though, they have an awesome name too.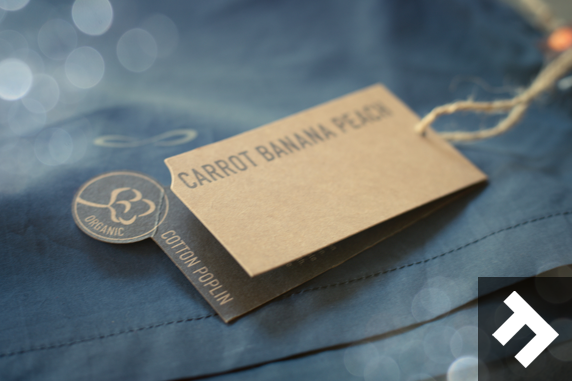 The 'Carrot' being a way to attract people, the 'Banana' was to ensure they were delivered with substance and innovation, the 'Peach' would offer prosperity and growth to all who indulged. Carrot Banana Peach certainly caught my attention.
Their products only use natural based materials that have evolved into natural, sustainable and eco-friendly products. I received a 'Bamboo Stretch T-Shirt' and some 'Organic Cotton Poplin Running Shorts.'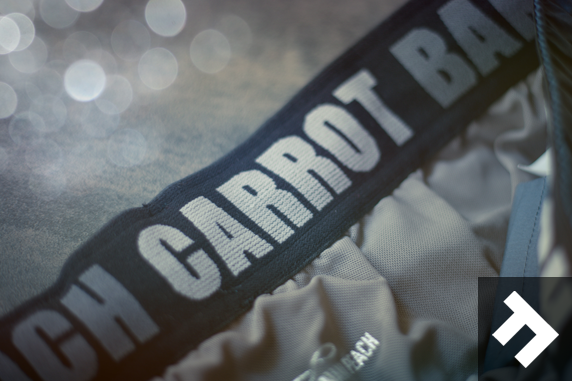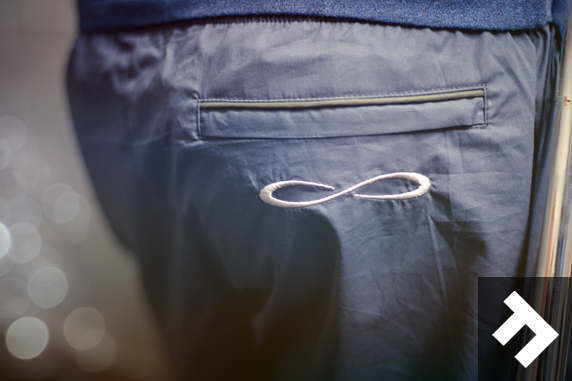 I absolutely loved the logo wording inside the waistband – I would've liked that printed on the outside too. The shorts were really lightweight, hardly felt like I had anything on to be honest! The fabric is quick drying so don't worry about sweating or being caught in a rain shower. As you can see from the picture above though, they do crease so don't expect any great short selfies. Inside the shorts, are in-built bamboo mesh for support and ventilation.
I really love the embroidered infinity logo on the front. It represents their commitment to sustainability and in seeking an eternal relationship with earth. I have fairly wide shoulders and the fit of the t-shirt was very good. The colour is 'heather' and it's made from organic cotton and bamboo – giving comfort, performance and protection.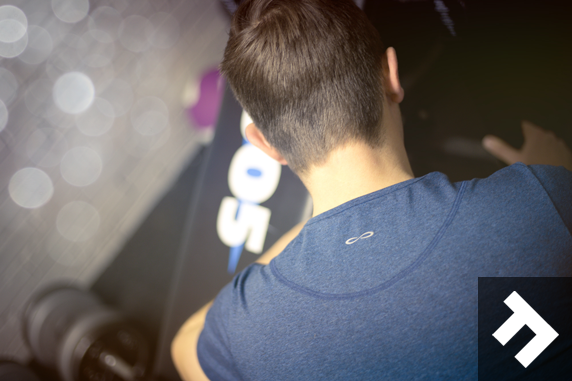 The small printed logo on the back looks really smart. The fit was tight and supportive yet not restrictive. The materials used definitely have some kind of thermo protection. It's quite chilly in my gym these days and this t-shirt kept me warm yet cool at the same time.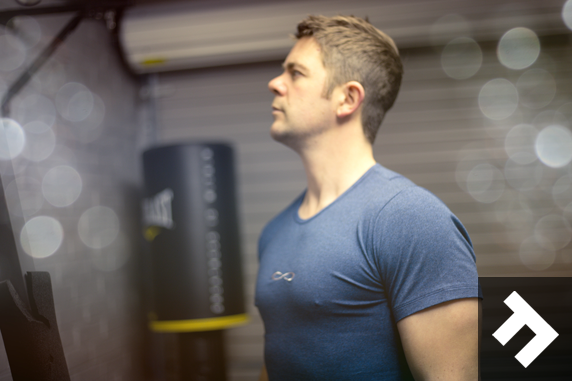 I normally ask Santa for pants and socks but anymore chest days and I'll be asking him for a bra at this rate, haha!
I've been wearing both the shorts and t-shirts for a few weeks now so they've had plenty of wear and tear. The quality is the same now as it was when I first received them, superb. I'm really impressed by the standard of both items.
Carrot Banana Peach also have a great range of hoodies, tanks and long sleeves. So check them out and get them added to your Christmas list this year!

*Disclaimer: This was a collaborative post with Carrot Banana Peach and I was given the sportswear in order to give an honest review. All words and opinions are my own.