With dark mornings and evenings, it's just too easy to lock the door behind you and not do any form of outdoor activities. As a dog owner, that's pretty much impossible for me but for the kids, it's important to wrap up warm this Winter and get outside!
There's no such thing as bad weather anyway, just bad clothes! I've recently been asked by Halfords to review their fantastic Carrera Crossfire 2 hybrid bike. I must admit, it looks quite sexy in white, haha. I wasn't sure how to write this review so I took a step back and decided that the most important features for anyone reading this would be comfort, weight, looks, gears, breaks and of course, the Halfords service. Before I get started though, here are a few pictures and close-ups of the bike.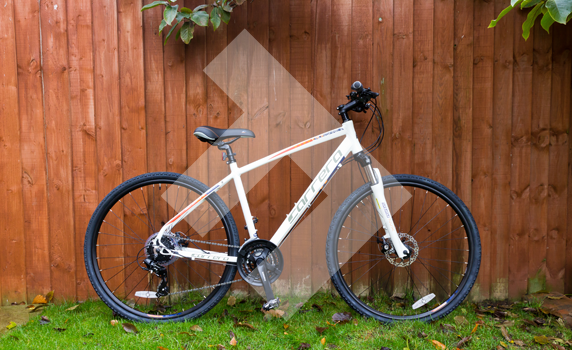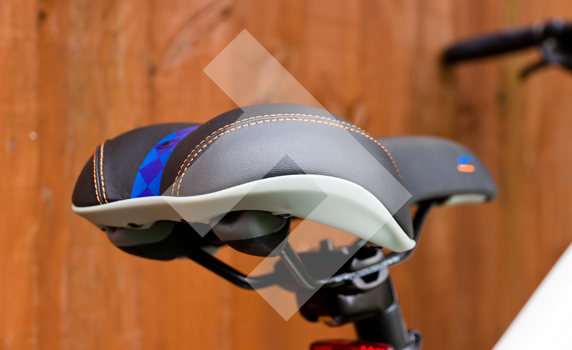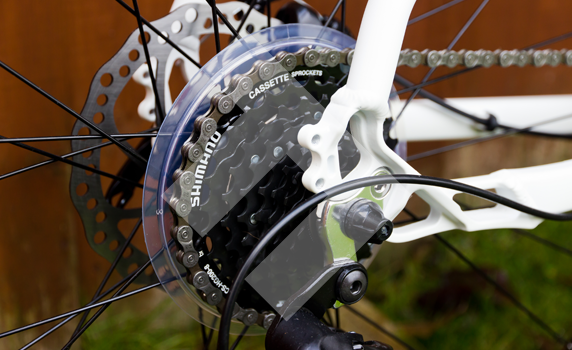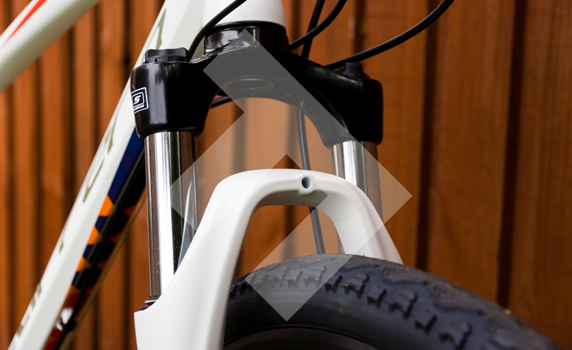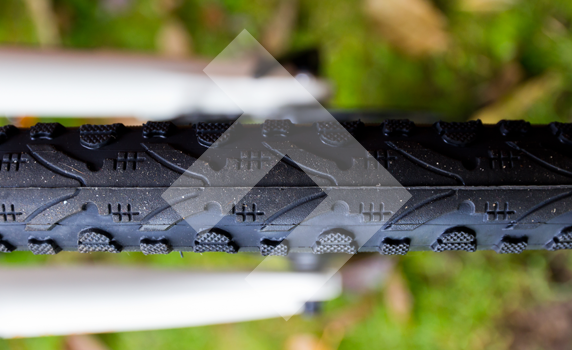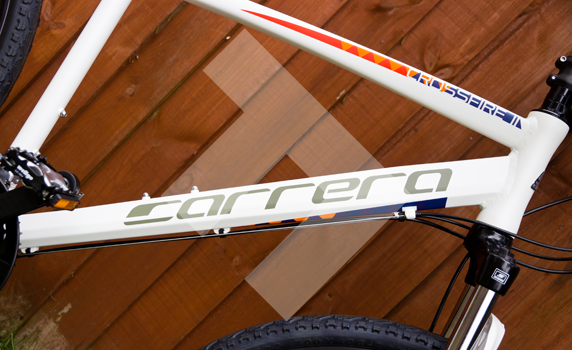 The featured picture at the top includes my two kids. They love their bikes and they go out on them whenever they can. Whether they're on their bikes or scooters, safety is a top priority so they never leave the house without a crash helmet on!
The service I received from Halfords was a good one. Initially I thought the server was quite abrupt but once she understood what I was wanting, she warmed with me. The bike was already assembled when I arrived. I received a phone call a few days earlier to arrange a suitable date and time to collect the bike. I can't fault the service I received from Halfords and would highly recommend them for any of your future bike purchases.
We've not long returned from Center Parcs where cycling is highly encouraged. My new Carrera went like a dream. It's a hybrid bike so it's great for multi terrain riding. It's weight was perfect for me, it's not the lightest bike I've ever picked up but for the price tag, it's light enough. It has 24 'Shimano' gears which were very smooth when clicking through for hill climbs. When I went to the pick the car up after our holiday, I really got to ride the bike at some speed as the kids weren't with me and it was early so not many people were around. It stuck to the roads like glue and I was riding quite fast around corners. It reminded me of my old Mini Cooper days when I was 18!
The Carrera Crossfire 2 has aluminium 'Suntour' suspension forks so the ride was really smooth and comfortable. Speaking of comfort, the seat was really comfortable. I've included a pic of it above as I think this is a really important feature. The wheels felt strong and reliable. The brakes were very responsive and not in a 'break your neck' kind of way. The brakes consist of 'Tektro' mechanical disc brakes which are more powerful and consistent when stopping.
I'm really grateful to receive this bike from Halfords. It's meant we can go out as a family and ride our bikes together. We'll obviously be careful of any slippy weather this Winter but the cold won't stop us! It seems that games consoles are a popular present these days. Well I'm an 80′s kid and Santa delivers bikes.

*Disclaimer: This was a collaborative post with Halfords and I was given the Carrera Crossfire 2 hybrid bike in order to give an honest review. All words and opinions are my own.