We've almost reached the midway point of our Great British summer and so far, we've been fortunate to experience sunshine and temperatures rivalling those seen on the sandy beaches of southern Spain!
If you're looking for a new sporting pursuit this summer, why not take advantage of the unusually warm weather we've been blessed with (and hopefully will continue to be) by taking your exercise efforts outdoors for the summer. What I've got in mind could well continue as the temperatures plummet…
Welcome to the world of surfing!
A beginner's guide
There's no denying it, surfing's not one of those sports that you can simply 'have a go' at. If you've got no idea what you're doing, it's likely that you'll spending most of your time bobbing about in the water or sitting on the board watching your fellow surfers having an awesome time riding the waves.
When you're a beginner, it's a good idea to take some advice from the professionals. Book yourself a few rounds of beginner's lessons to grasp the basics before you attempt to go solo. Companies like the Surfs Up Surf Schooloffer different levels of courses, from beginner right up to elite, so you can stay at school as your skills develop. This specific school is based on the south west coast, but chances are that there's a surf school near you offering similar services. Just have a google!
Your essential equipment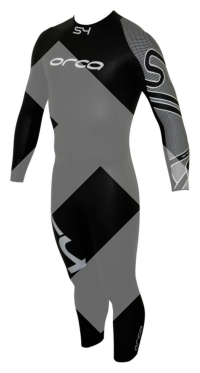 While schools will often provide temporary equipment in the cost your lessons, if you're serious about becoming a surfer you'll need to invest in your own.
Obviously, you'll need a board. Surfing is like any other sport – when you're starting out, you shouldn't worry about having the best money can buy. A second hand board is just the job for getting the hang of things, no matter how battered it may look. Take a peek at: secondhandsurfboards.com, which allows you to search for boards for sale and also offers a really handy beginners guide to buying the right board depending on what you want from it.
You may be able to save a few pennies by buying a used board, but you won't be advised to skimp when it comes to selecting a wetsuit. Someone selling a board is going to be getting rid of it because they're upgrading to something more advanced; someone selling a wetsuit is very likely getting rid of it because it's past its best and no longer of use to them.
Triathlon wetsuits, available to buy online from ActivInstinct, are perfect for enthusiastic surfers, as they're designed for optimum flexibility and speed in the water – something which surfers should strive for.
After that, there's no green fees or pricey memberships to fork out for. Riding the waves is free, man!
After summer…
The warm weather may have encouraged you to try out this new sport, but that doesn't mean that you have to forfeit your new found love of the waves once the summer is over. Your newly purchased wetsuit is designed to lock in your body heat when waters are chilly, making it possible for surfing to be a hobby you can enjoy all year round!