I've been using a fantastic little device called UPRIGHT GO. It's been my own personal posture trainer and I've gone from being a slouch to being upright in only a matter of weeks!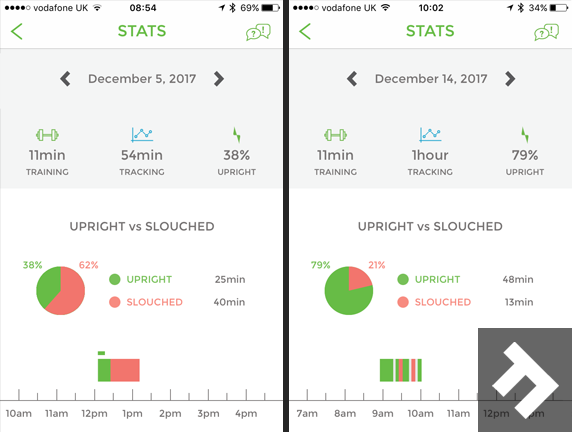 To demonstrate this, I've put together the graphic above based on one hour of tracking. The image on the left shows results from an early tracking test. 62% slouching! Wowser! For most of this time I was just sitting at my computer too. What's interesting to note is that my posture started off ok but then I gradually started to slouch and then stayed in that position for 40 minutes!
The image on the right shows the tracking results after a couple of weeks of training. The slouching has drastically reduced to 21%. Here, I was sat at my computer again and did some general walking around the house. You will see here (unlike my earlier attempt), when I found myself in a slouched position, I'm correcting myself.
Impressed? You should be!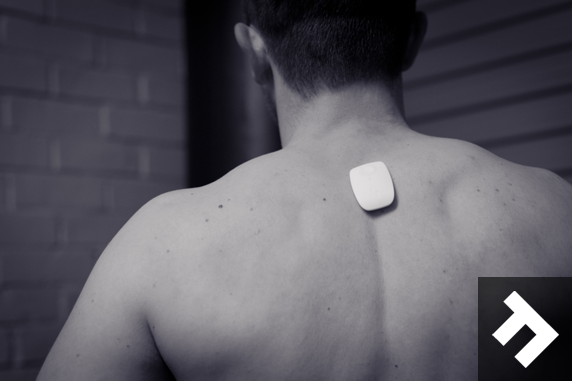 I've been using UPRIGHT GO for around three weeks now and I must say the adhesive is still really strong. I'm not sure when I'll need to replace it and I have four spares in my kit. I also have four alcohol pads, which I use to clean the adhesive after use. I'm making sure my skin is clean and dry before I attach it to my back.
I talked a lot about posture in my first post. When you're hunched over a computer, your head tends to lean forward. Bad posture could lead to a number of health issues such as shoulder and upper back stiffness. I've put together another graphic for you, which shows me at my laptop…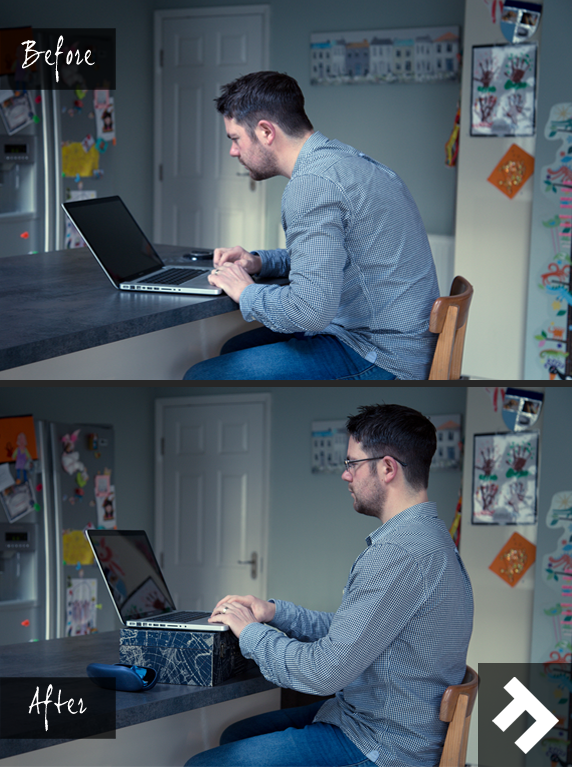 You'll notice in the 'before' pic on the left, I'm leaning forward. It does nothing for my belly posture! After a few weeks of UPRIGHT GO training, the 'after' picture on the right, shows my new position. You'll also notice I'm wearing my glasses a lot more these days. I can't see the screen as good as I could a few years ago, I'm actually leaning forward to read things! You'll see my belly posture is so much better too! It's amazing what posture can do to your physique and I certainly feel better about myself when my posture is correct.
Here's a quick tip to perfect your standing posture! Stand tall, take a deep breath and relax your shoulders back. Try and keep your head level with your body, pull in your stomach and don't lock your knees.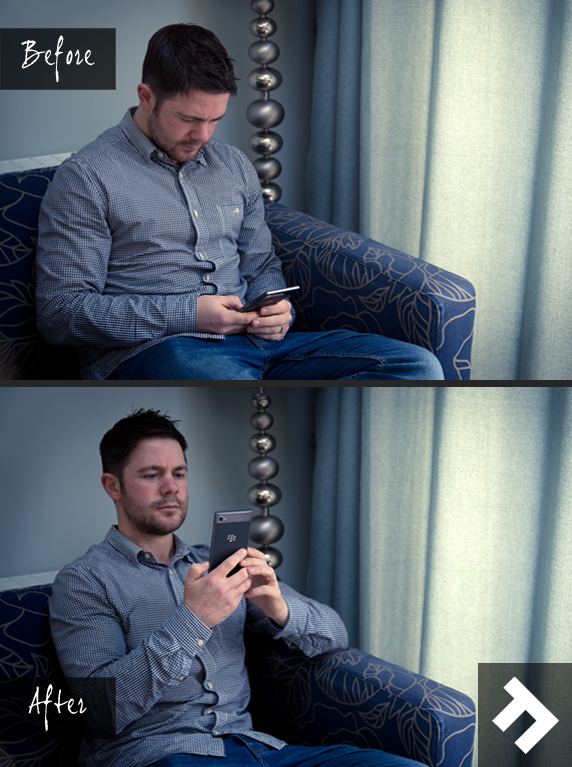 If you're looking at your phone, try to lift it up rather than staring down!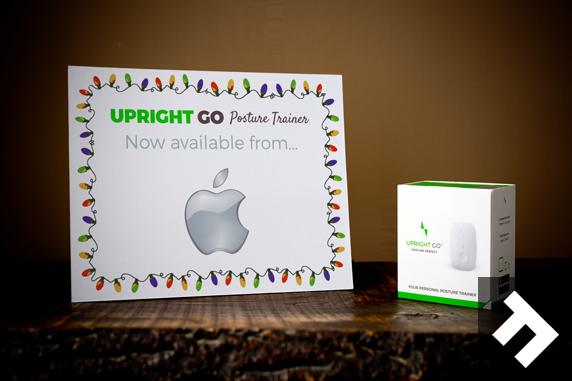 I've really enjoyed using the UPRIGHT GO and I think it's such a fantastic concept! I really feel like it's helped me correct my posture while working on my computer and looking at my phone. Now available from Apple and the UPRIGHT website, the UPRIGHT GO retails at £79.95 and it's a must buy.
Thanks for reading and following my review of the UPRIGHT GO.

*Disclaimer: This was a collaborative post with Upright Technologies and I was given the UPRIGHT GO in order to give an honest review. All words and opinions are my own.