I recently posted the picture above to my Facebook wall and tagged in everyone who had said they 'may' run with me over Christmas.
Peter and John have very kindly agreed to do the late Christmas Eve run to Pear Tree Lodge with me. It's at 11:30pm as I wanted to arrive there on Christmas Day meaning I could spend all of Christmas Day with my family. I have a three year old son who needs peeling off the ceilings lately, he's so excited. I don't want this challenge to interfere too much over Christmas. I spotted a Santa and an Elf hat in my local supermarket so I've bought them for us to run in on the first night. If you happen to be up at that time, give us a wave!
I'm honestly overwhelmed by the support so far. I broke £200.00 last night, that's 81% of my target. I'm so happy about this. I've spent so much time planning this event I just wanted it to be a success. People have sponsored me who I've never met or only met once, it's really fantastic.
Had a great day yesterday, I met up with Ed from Percy Hedley for some photos. Ed is currently writing a press release so hopefully a few of local papers will pick up on my challenge. Here's one of the shots of me running!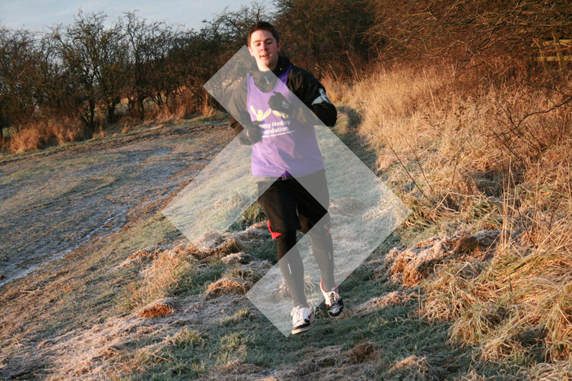 I was also given some more great news yesterday when I was told that Metro Radio may like to do an interview with me. My first thought was fantastic! Then I realised that I've never done anything like this before and what would happen if I sounded like an idiot? I suppose we'll find out soon. I'm told it will probably be on Christmas Eve but I'll confirm that soon.
Thanks again for the support and I can't wait to get started!