When I'm not in my usual work shirt and jumper, I love t-shirts! When it comes to training, I'm not a vest man so a comfortable t-shirt is my weapon of choice.
I was delighted to receive the following t-shirt from the guys at Fitness Wearhouse. They have a whole bunch of clever, fitness related slogans for vests and t-shirts. The style I chose was 'It's An Hour Of Power.' It arrived very quickly and I have to admit, the quality is much better than I was expecting. There's no chance of this print coming off in the wash! Here are some other designs that are available…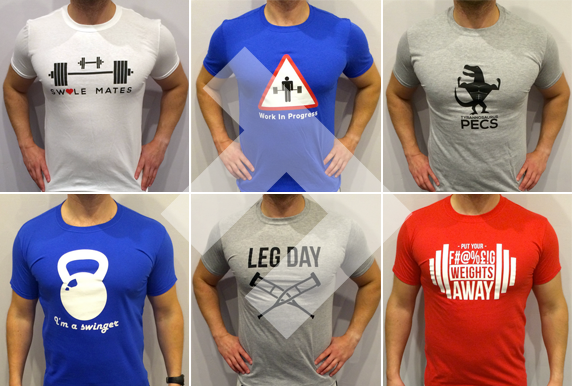 It's Tubular design means no seams are on the body making this t-shirt less itchy and scratchy whilst I'm training. As an eczema suffer, all of my clothes must feel great against my skin. This t-shirt from the Fitness Wearhouse is 100% ringspun softsyle cotton, which means no man made fibres.
My t-shirt from the Fitness Wearhouse is a euro fit which means it fits tighter on the chest and shoulders. Who doesn't want to show off their hard work! I'm normally a medium in size and this fits me perfectly. I've already shared the Fitness Wearhouse page across my social media channels as I love what they're doing. As a special treat, please use 'fatherfit' to receive 10% off your order!
It's not training, it's an hour of power!