I know, I know. Where has this year gone? I can't quite believe we're into December!
I released my Active Advent on Friday. It's going ok I think and I really appreciate the people who have got involved so far.
I get asked the same thing every year, "what would you like for Christmas?" I answer with the same thing every year, "socks and underpants, haha!" With that in mind, I thought it would be a good idea to list some better Christmas gift ideas for you all so here you go…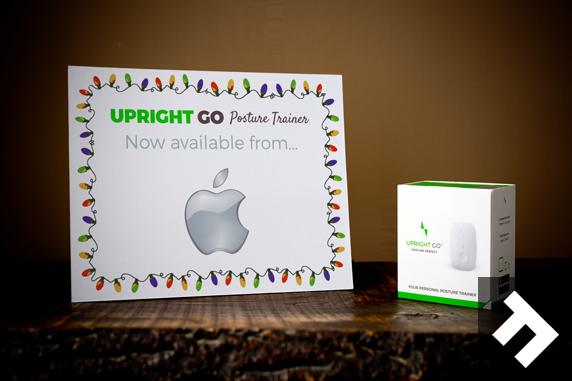 Posture Perfect
I'm currently reviewing a great little gadget called the UPRIGHT GO. It's a posture trainer and buzzes every time your posture lets you down. Bad posture can lead to bad health so it's really important! Retailing at £79.95, it's the perfect stocking filler. Most Dad's love gadgets and believe me when I say that this one is really clever.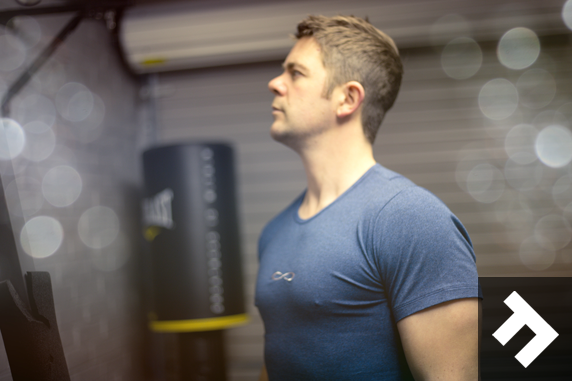 Snazzy Sportswear
I recently reviewed some fantastic sportswear from Carrot Banana Peach. They have a fantastic range of men's and women's so if you're on the look out for some top quality sportswear for your other half, you can't wrong with Carrot Banana Peach.
Another range I'd like to mention is SKINS from Sports Shoes. I have this fleece hoody and I love it. They're a great fit for me as I've been told in the past (mainly by the Mrs) that my clothes don't fit my frame! The material appears light and thin yet keeps you warm on those windy days. I've worn mine before, during and after training and it's the perfect pull-on.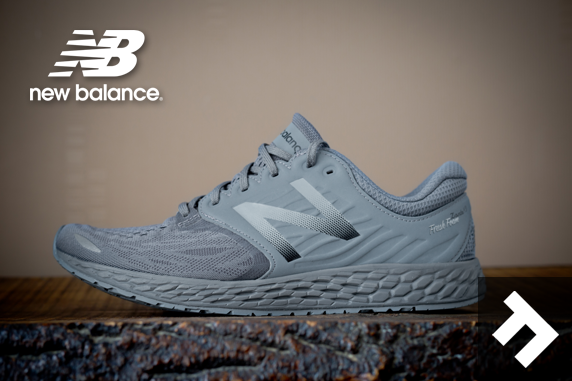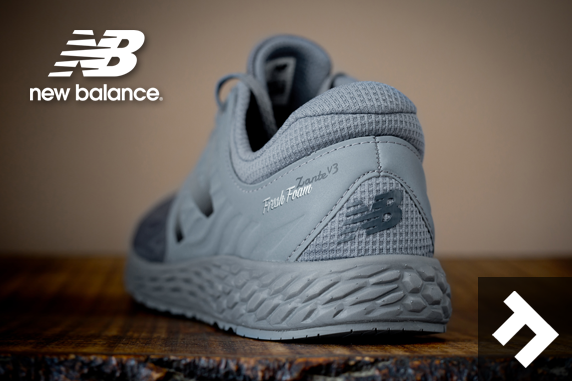 Fresh Foam
I received these fantastic New Balance trainers to support my Active Advent. I absolutely love them! They're so comfortable and they're available in a handful of colours. The soles are 'fresh foam' which is probably why they're so comfortable! If you're after a new pair of trainers, you can't wrong with these bad boys from New Balance.
Wicked Watch
The Polar M200 GPS Running Watch is so cool, I'm not worthy of wearing it, haha! Available in a range of colours, the M200 is perfect for your everyday sports. Waterproof, heart rate and integrated GPS, this Polar watch will track your 24/7 activity. Retailing at £129.50, I think this price is really great for what you get. With so many activity watches on the market right now, the Polar range really shouldn't be overlooked.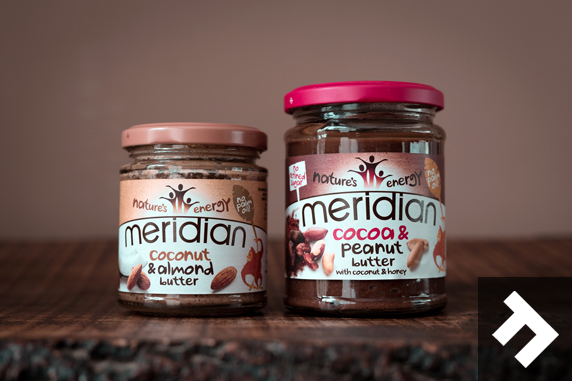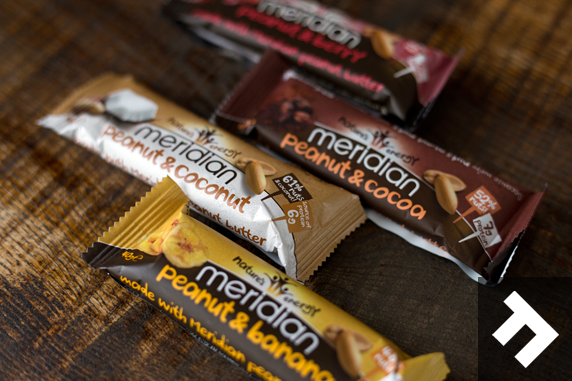 Happy Hamper
Hampers and Christmas go together like Ant and Dec, perfectly. Christmas hampers bring back so many happy memories for me as a kid. This one from Meridian Foods was absolutely delicious! I had some of the peanut butter on toast just last night. The bars are all gone, they didn't last five minutes they were so nice. Talk about the perfect stocking filler, these are it.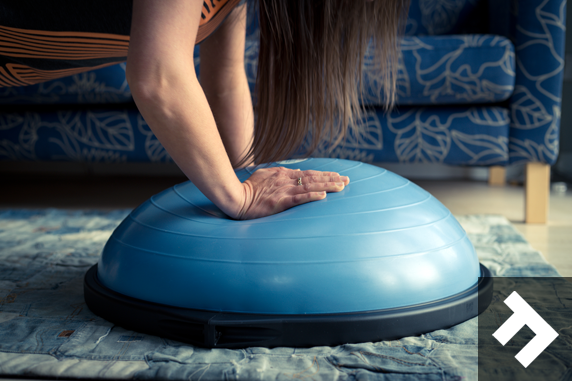 Exceptional Equipment
The BOSU is a home balance trainer that provides a fast, fun workout. It offers flexibility, endurance and strength. Typical exercises include press-ups, squats, lunges and crunches. The BOSU is a really enjoyable piece of kit and perfect for beginners and advanced levels.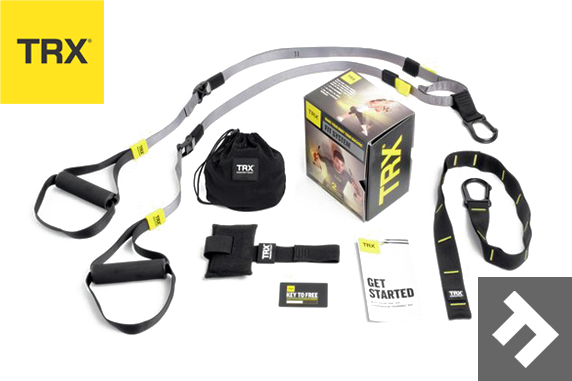 Suspension training is a total body workout. You use your own bodyweight and you simply alter the position of your feet to make it easier or harder. Suspension training requires strength, balance, core stability and flexibility all at the same time. Believe me, half an hour on the TRX and you can feel it! You can use this indoors, outdoors, on holiday or in the office. There are no excuses with this piece of kit!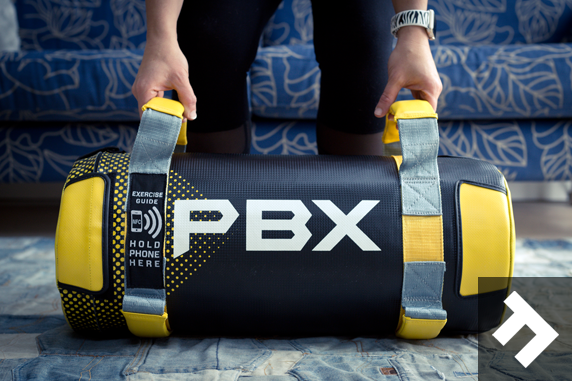 I'm fairly late to the party when it comes to fitness bags but it's now a vital part of my training routines. If your own bodyweight just won't cut it anymore, these PBX bags from Physical Company come in a variety of weights. They are really durable and have several strong handles for the variety of exercises available.
"Let's Get Physical." The Bosu, TRX and PBX Bag are all available from Physical Company. They were really helpful and I highly recommend them. If you're looking for some pieces of kit to add to your home gym, look no further than these! Please make sure you checkout my social pages over the coming weeks too. I'll be demonstrating all of these bits of kit in a time-lapse video.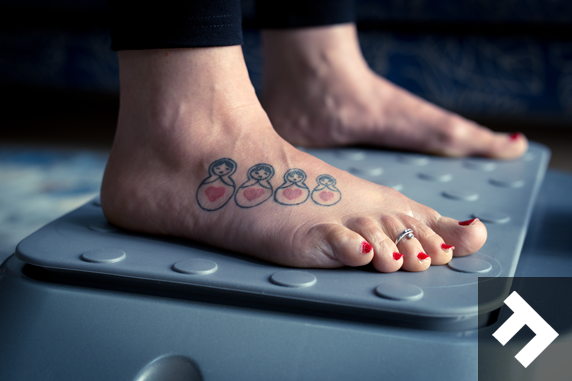 Merry Mover
It's something I wasn't that familiar with until a few weeks ago. I had been working on my latest piece for the Independent where I had the pleasure of reviewing the Reviber Plus. My little boy calls it the bum wiggler, haha! The Reviber Plus is a vibrating plate with numerous speeds. The movement triggers muscles and helps tone your legs. It also comes with resistance bands for upper body workouts. It's pretty impressive! I have a more in-depth review coming up on my blog very soon.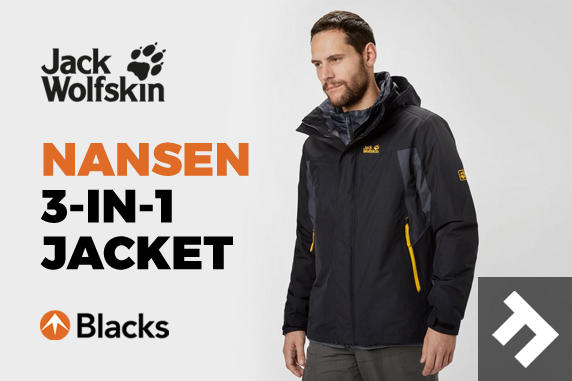 Jazzy Jacket
I love a cold, winter walk and this 3-in-1 jacket from Jack Wolfskin is absolutely perfect. My previous one (not mentioning any names) was pretty good but it weighed a ton! This Nansen jacket is very lightweight yet really durable. I'm yet to test out the waterproof feature yet, I hope I don't have to! Black's have a 12 Deals of Xmas offer on right now so check it out.
I hope these have given you some ideas! I really hope you enjoy the festive period and please remember to tune into my Active Advent on my YouTube channel.