I've attempted a few challenges in my life. From starting my own business, family and charity adventures.
My business is a design agency, something which I've done since leaving school. I'm also lucky enough to now make the odd pound through this blog. My charity adventures include a couple of runs I did over Christmas a few years ago. The 12 Days of Christmas and the 12 parkruns of Christmas. One successful, one not. The hardest challenge I've set myself though was starting my own family. Fortunately the creating part went smoothly, it was the 'being a Dad' part that took some adjusting too. I say it's a challenge because it is, although it's definitely the most rewarding challenge I've ever done.
I've teamed up the guys over at Clif Bar to fuel my latest adventure. This was to be the Yorkshire Three Peaks Challenge. My friend Stu had suggested it and he had already attempted it previously with a friend who was unable to make it – I know what that feels like! I do plenty of walking with the family but would I be able to complete the estimated 25 miles?
Cliff Bar recently sent me this amazing pack…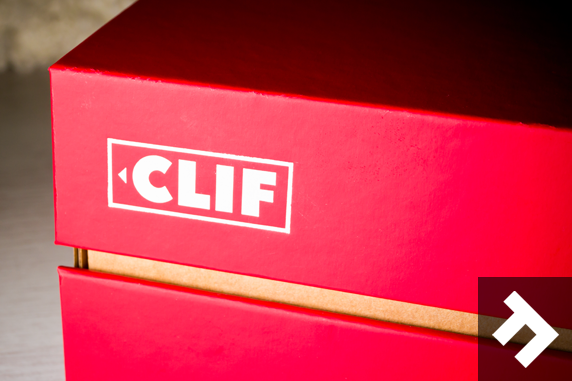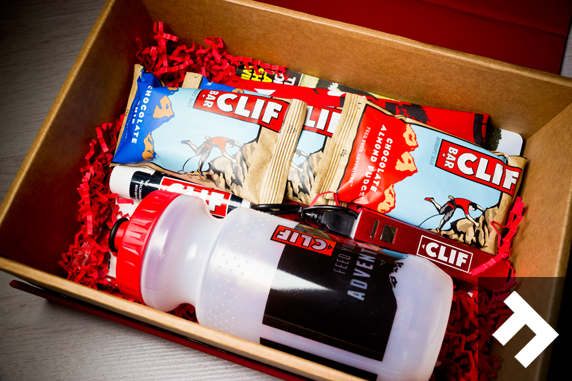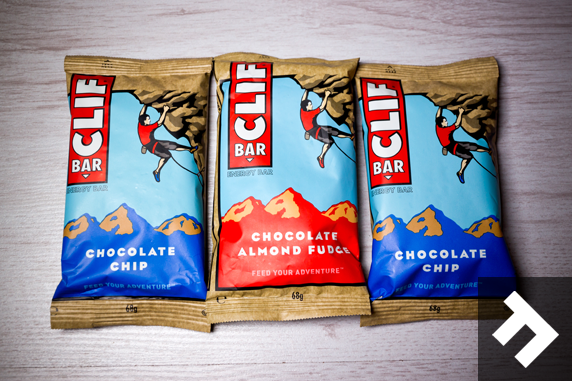 Clif Bar and Company started on a bike ride. Part way around my challenge, I wish I had a bike too! They make bars, block, energy gels and builders – I also received some extra goodies! Good food provides health, joy, and energy. Clif Bar use wholesome ingredients and all their food is free of hydrogenated oils and high fructose corn syrup. My personal favourite was the Chocolate Almond Fudge!
I must admit, I was very nervous about this challenge. The last time I attempted anything of this magnitude, I ended up in hospital! Quickly moving on! We had an early (ish) start and arrived at the first mountain called Pen-y-Ghent (694 metres). We cracked this one really well and the pace was good. My TomTom sports watch was to come in handy this day as it accurately measured our distance and ensured we didn't get lost along the way! Here's Stu at the top…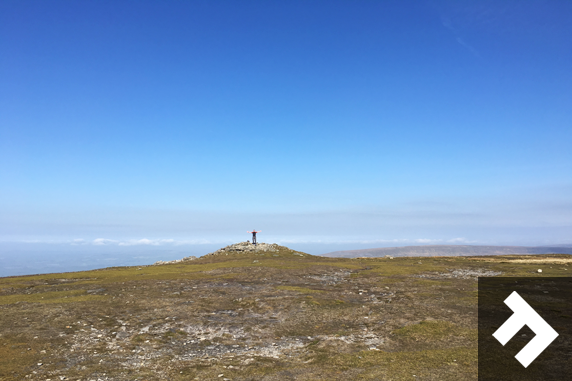 We then headed off to the second mountain called Whernside (736 metres) and the views were simply stunning…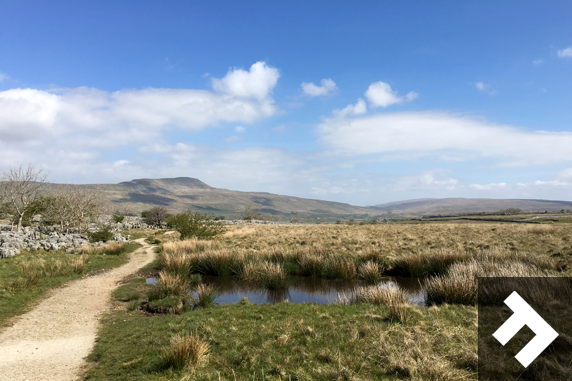 It was a nice walk until we hit the climb up. My word, that took a lot out of me! The sun was blasting down by this point and we reached the top of the second mountain by lunch-time. I could feel my right arm burning up so we applied plenty of sun tan lotion. The views again were unbelievable and we could see Ribblehead Viaduct.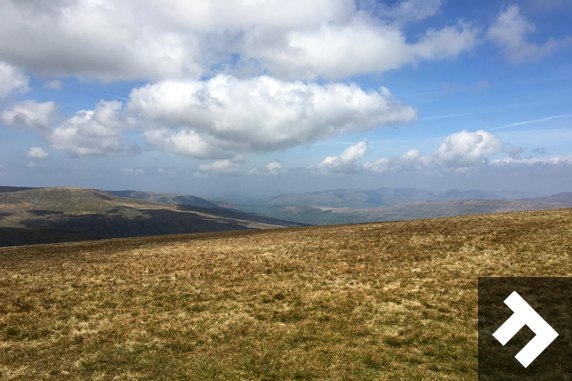 We then had some bait and set off for a ten mile hike to the final and third mountain called Ingleborough (723 metres). I guess you could say this is when it all started to go down hill, haha. The walk was beautiful and one I would love to do again. I was thirsty, low on water and I guess the heat played it's part on the day. When we reached the bottom of the final mountain, my feet were covered in blisters and some had popped. I was unsure if I could make it. I wanted to complete this challenge though and Stu was really encouraging.
I can't really remember much about reaching the top of the third peak. That's probably why I have no photos to show you! I was dehydrated, sun beaten, hungry and knackered. If anyone had seen me climbing down, it must've been like watching a zombie. I knew I had an unusual walk but I didn't care, it was just a case of cracking on and getting it over. We talked about Stu going to get the car and picking me up at the end of the woods. I was fine with this but in the back of my head I was thinking I wasn't fully completing the challenge so I just took one step at a time.
Stu gave me his water, which really helped. I did feel really bad though! I guess with Stu being ex Royal Marine Commando he was used to the experience? I remember walking past a guy near the end and he said "something tells me you've got blisters." He was right. My feet were shot to sh*t. We made it back to the car and I asked a neighbor if we could fill up our water bottles. I've promised myself to go back one day and take some beer for him. I was horizontal for most of the car journey back, I don't know how Stu drove back to be honest!
It took a day or so to recover. I wasn't aching that much, just exhausted and my blisters were pretty bad. Having said all that! I'm really pleased with myself for attempting and completing this challenge. It was an experience I'll remember forever and if anyone is looking for an adventure, I can highly recommend the Three Peaks Challenge. Just try not to do it on such a hot day!
Huge thanks to Stu for the encouragement (and water!) Thanks to Clif Bar for working with me on this post. Checkout their range and please consider using them to fuel your next adventure!
So there you have it, my made it moment and thanks for reading.
Have you ever attempted the Yorkshire Three Peaks Challenge?
Have you ever attempted a challenge and not finished?

*Disclaimer: This was a collaborative post with Clif Bar. All words and opinions are my own.