I'm currently running an iPhone 5C in bright green. Yes, bright green! I even bought a clear hard case for it so you can still see the bright green. Bright green are my company colours you see.
I'm happy with my iPhone right now, although I've considered other phones like the Samsung Galaxy S5 in the past. As a fitness fan, I download fitness apps all the time, much to my Wife's annoyance! I've wanted to do a post on my top 4 Fitness Apps for some time so here they are and in particular order.
Walkmeter
Our family does lots of walking. We've just welcomed Yogi (the Hungarian Vizsla) into our family so we walk even further now! Walkmeter uses your GPS to track your route and it times your walk, counts calories and it works out your pace and splits.
I love this app because it's easy to setup. Simply set away the app, turn off your phone and walk. I've had issues with the GPS signal in the past but it works 99% of the time. For more information and to download the app, click here.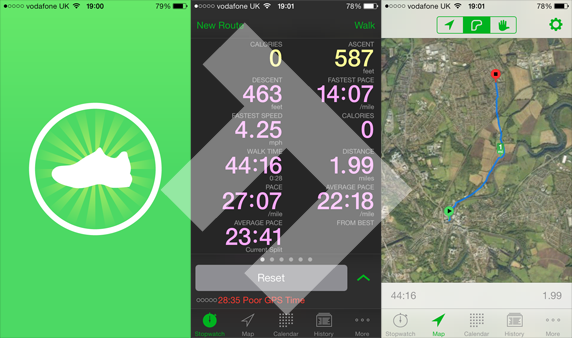 Kettlebell Muscle Workout
I know I said above "in no particular order" but I can't ignore the fact that this app is my favourite of the four. Kettlebell Muscle Workout was created by Brighton PT Samuel Pont. As you can see from the screen grabs below, you select which kettlebell workout you'd like and it takes you to a live video of Samuel performing the exercise. I love this personal touch as some apps I've used in the past only show animated exercises or a single graphic.
Look out for more apps from Samuel Pont Training including Grappling Fitness and Kettlebell Fat Loss Workouts. I highly recommend these apps!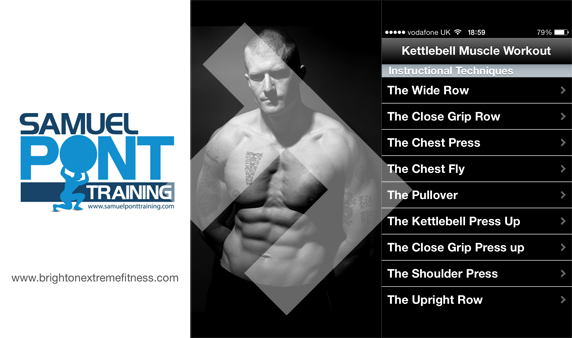 Full Fitness
If you're after a large collection of various exercises that hit various parts of the body, I can highly recommend Full Fitness from iFitness Pro. They offer hundreds of video demonstrations, comprehensive graphing, to track your progress and the ability to customise your own stretches and exercises. This is definitely an all-in-one app that gives great value for money.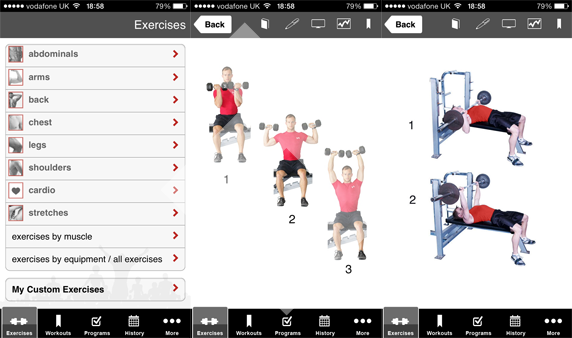 7 Minute Workout
When I first heard the name of this app I thought of 'Something About Mary' and the '6 Minute Abs' scene. Thankfully, the concept of this app isn't about miracle abs in six minutes! 7 Minute Workout allows you to select various exercises, begin your workout, track your results and achievements and it also gives you your own activity calendar. If you're like me, I love to see the days I've trained.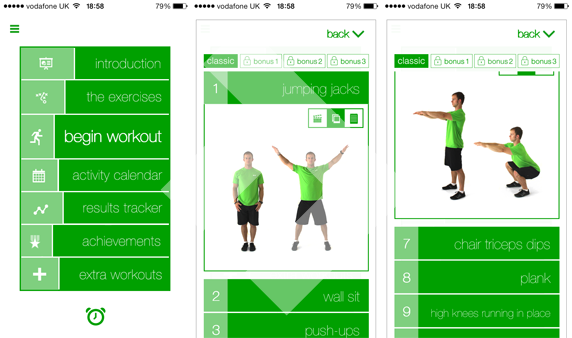 Thanks for reading,