I don't think I've ever worn such a striking shoe as the New Balance Vazee Rush from FYFO. Coloured up in it's bright blood orange and grey, I felt like I was glowing in the dark as I pounded the pavements. I'm a minimalist with most things so it was nice to be given something I wouldn't normally chose and I liked them.
Looks aside, the New Balance Vazee Rush is a really (really) lightweight running shoe. Phil over at Full Stride described them as slippers and I'd have to agree. They definitely provided me with enough support as well though. I'm a little bit old school when it comes to trainers so the Vazee Rush didn't disappoint.
Here are a couple of pictures of the New Balance Vazee Rush…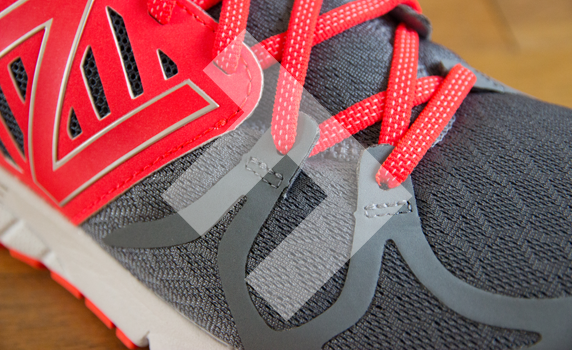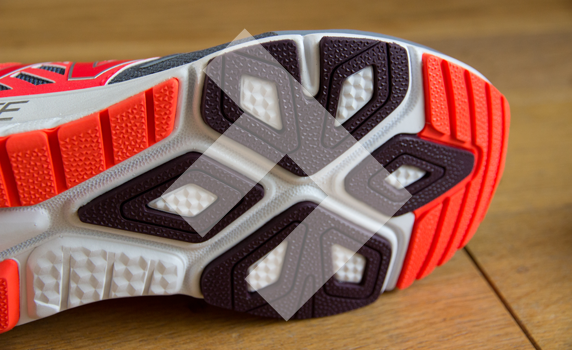 I wore these running shoes for approximately three weeks. I like to give all my reviews at least two weeks for them to settle in and give them a good test. I'm currently running with my friend Richard as he attempts his first half marathon this weekend. I'd normally be supporting him but it's my son's birthday and family always comes first! I've been running for the past 3 or 4 months now, nothing earth shattering but at least I'm enjoying it again.
My previous pair of trainers were Asics and shifting to New Balance gave me no issues at all. In fact, the Vazee Rush are lighter whilst still providing me with the support I require. I sometimes suffer twisted ankles from my old footballing days. The traction on these trainers were also great. My usually running route provides me with a mixture of surfaces including grass, gravel, tarmac and mud – oh there's plenty of mud!
Another massive plus point of these trainers were that they cleaned up great. I'm not OCD or anything but I don't like muddy trainers being left to rot so the Vazee Rush came up as good as new. The mesh on the front of the shoe (pictured above) made the trainers breathable and really quick to dry.
If you're currently on the fence about deciding on a new pair of running trainers, I can highly recommend the New Balance Vazee Rush. They also come in other colours if you think the blood orange is too bright! Reasonably priced, light weight and easy to clean. There's my top three reasons to purchase these trainers.
Happy running,