I'm attempting a swimming challenge on Monday with Mutha Fitness and a team of other bloggers. It's for Aspire and we're all raising awareness for people who have been paralysed by Spinal Cord Injury.
While training for this challenge, it cemented the idea in my head of just how beneficial swimming is as an exercise. It's a low impact, total body workout too. If you're overweight or an injury prone person, you should consider swimming as your choice of exercise or try Kun-Aqua. We love Kun-Aqua!
It also cemented the idea in my head of just how important it is to teach your kids how to survive in the water. My two started lessons last Summer, it was a crash course in a local pool. Since then we've been going to see Debbie at Swimtime and both of them have come on leaps and bounds. So much so, we will probably wind down the lessons soon. Our eldest starts school lessons after Christmas.
We've really been impressed by Debbie at Swimtime. It's such an important thing to teach kids at this age. I was a poor swimmer myself, I still am! So I guess I've learnt from that and want my two to be stronger swimmers than I was. They can both make it from one side of the pool to the other. It's not graceful looking yet but they can do it!
As if by magic, I received an email from Simply Swim to see if I'd be interested in a product review. Talk about timing! This happens a lot actually and it makes life as blogger so much easier, so thanks. We chose from the Halocline range, a pair of swimming shorts, a pink swimsuit for my little girl and my little lad chose some skull print swimming shorts. We all love them!
Amy has wrote her own piece here and it includes what she chose. Photos aren't allowed in the pool area so we got creative…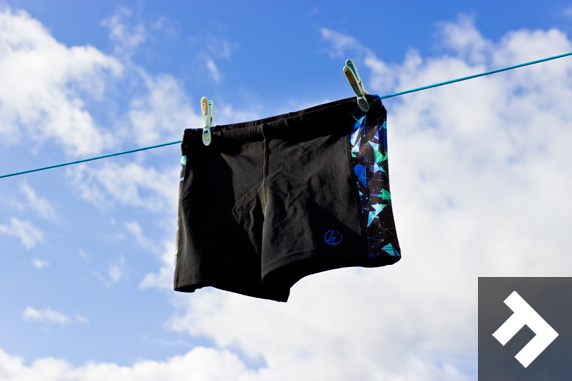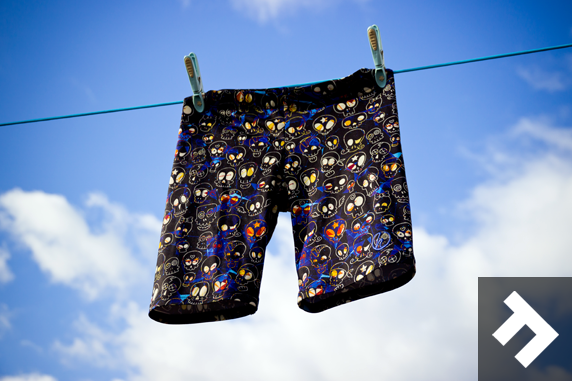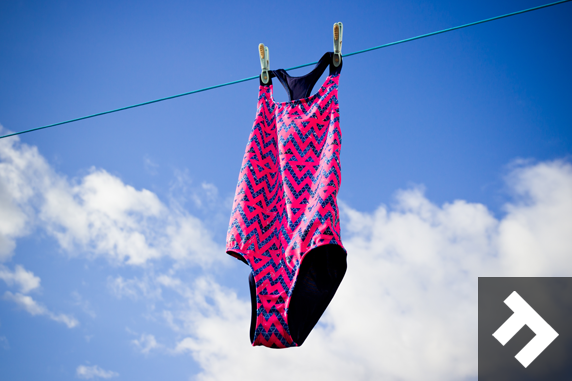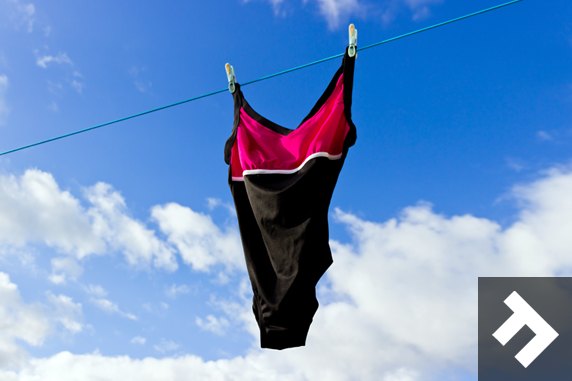 The quality of the products, especially the stitching were really good. I love the print on the shorts and I have to tell you this story. There's a space in the back of my little girls swimsuit and the first time we tried it on, her bum went through it! She thought it was hilarious. Now we have to do it every time she wears it, haha!
I'm used to wearing baggier shorts like Bermuda style. The problem with these is always the drying time after you've been in the pool. The fabric from Simply Swim was great quality and it really dried quickly. I highly recommend using Simply Swim for any of your swimming needs.
So our challenge starts on Monday and Amy and I will be sharing it over our social channels. We're hoping to get our part done in a couple of days but we'll see how we get on.
So I guess there are three things to take away from this post today…
Consider swimming or Kun-Aqua as your choice for exercise. If you're a parent of a child and they can't swim, consider Swimtime. If you're looking for any swimwear, consider Simply Swim.
Have fun!

*Disclaimer: This was a collaborative post with Simply Swim and I was given the above products in order to give an honest review. All words and opinions are my own.