This is a very special day for me and I'm sure it is for you too. I don't think I've ever done an official Father's Day gift guide post before so here goes!
If you're Dad, have a Dad or are lucky to have both! You'll know that the 18th of June is a very special day. I'll be celebrating it with my family, not sure where yet but it will probably involve fish and chips and a beach somewhere!
Over the years I've bought and received many Father's Day gifts, some ranging in price and the topic varied depending on what you're into at that time. To be totally honest with you, I'm always happy with just a kiss and a cuddle from my kids but they enjoy picking and wrapping gifts for me. Therefore, I've put together a list below of things I'd like to receive! If you're shopping for a Father's Day gift, then there may be something below that catches your eye.
Fitness
Activity trackers and watches are really popular at the moment and I can only see the technology and demand increasing. The activity watch I have my eye on at the moment is the TomTom Spark 3. I love the look of this watch and the features look really cool too – like the multi-sport mode. It basically tracks all your sports. Run, bike, swim, treadmill, gym, indoor cycling and more.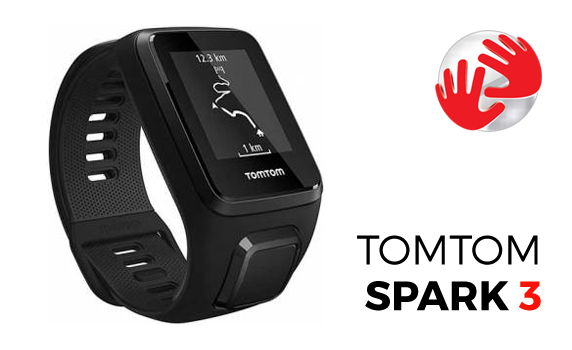 Other things I'd like and I really hope Mutha Fitness is reading this! I'd like some new weight training gloves and some skipping ropes. My old gloves are knackered! The kids have been skipping loads lately, I tried it and you know what? I was knackered! This is definitely something  I'd like to introduce into my workout routine.
Clothing
I love receiving new clothes, especially things that are gym or walking related. Some gym related clothes I have my eye on is this Superman compression top from SportShoes.com and these really cool Adidas trainers from Active Man.
I also really love the softshell hoodies from The North Face. Perfect to keep the wind and light showers off. The one I like (pictured below) is also fleece backed for added warmth and comfort.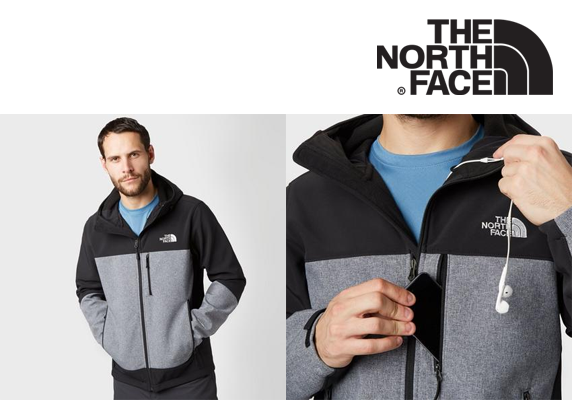 Food and Drink
In my humble opinion, this is a perfect Father's Day gift, unless of course you don't drink alcohol! I'm really into Adnams right now, in particular Ghost Ship and Mosaic and maybe a selection of beers in a bag is the way to go. I did spot a new beer in Lidl last week, it had a brown label with Daddy something on it – sorry I've forgotten what is actually said! Last year, I received a ticket for a local brewery tour and I loved it!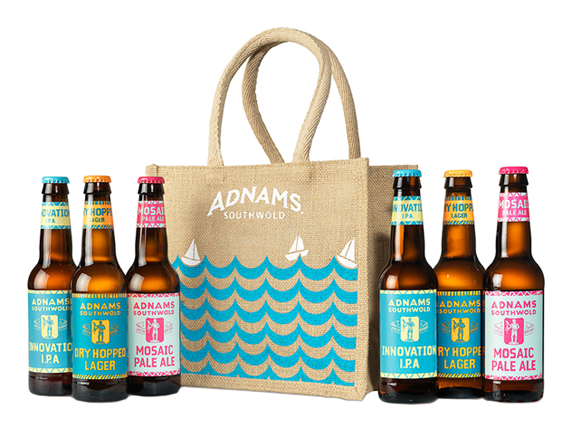 As I'm dairy-free and I'm being really strict at the moment due to a recent eczema outbreak! I'd recommend the FreeFrom aisle of your local supermarket. Their range is perfect for people who have food allergies such as egg, nut and wheat.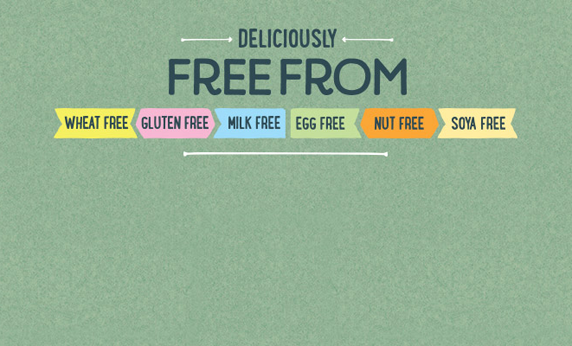 They have a great selection of chocolate brownies, bars and cakes – I really love their cherry bakewells!
Free
When we got married, our first dance song was 'The Best Things In Life Are Free.' I briefly mentioned earlier that I'd be happy with a kiss and a cuddle and I mean that! Father's Day and other special days like this are all about being together as a family. Don't get me wrong, cards and gifts are nice but they're not necessary.
If you feel you need to buy something though and your budget is tight how about making a photo collage. Print some special pictures off at home or it would only cost you pennies to print them off at a machine in your local supermarket. Grab a piece of paper or card, cut them out and stick them down. Maybe make the words 'DAD' out of them. This will not only be a nice thing to make with the kids but also to receive.
If you're looking for a free activity to do on Father's Day, why not download my nature trail and my outdoor adventure.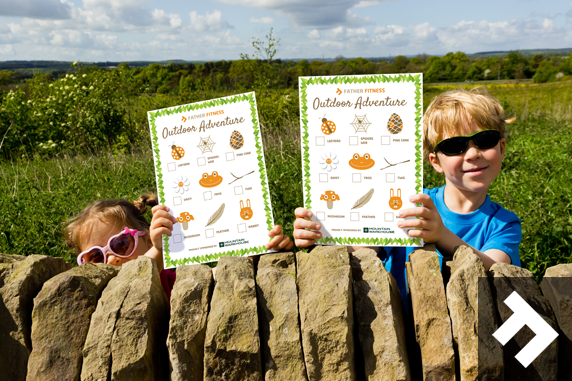 They are great entertainment for kids and adults, just make sure Dad's win on Father's Day!
Competition
Speaking of free Father's Day gifts, I have a really exciting competition in conjunction with Active Man. Head over to my Instagram page now where you can win £150 of free kit at Active Man. Simply follow @theactiveman and tag a friend to enter. Simple as that! Talk about a nice Father's Day gift or what!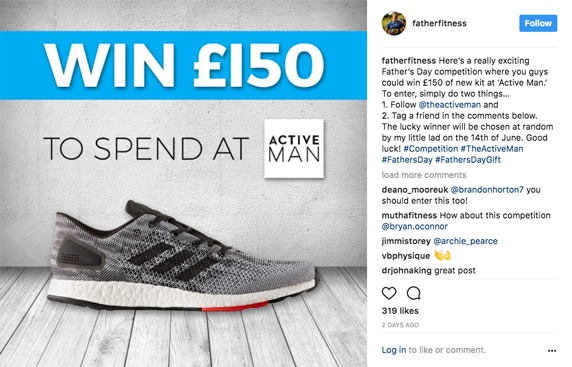 So there you have it, my short but sweet Father's Day gift guide!
What do you have planned for this Father's Day?
What would you like to receive this Father's Day?