Embarking on a new journey or trying something new can be both exciting and daunting at the same time.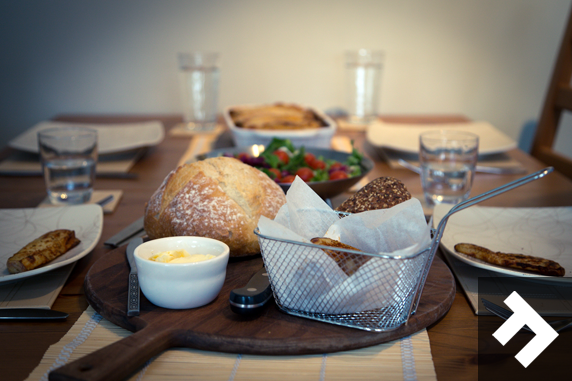 One of the things we'd like to do more of is eat together as a family. Amy and I have recently teamed up with Quorn as we would also like to 'slightly' reduce the amount of meat we eat each week. I say 'slightly' because I've found I'm more likely to stick at something if I do it gradually. I appreciate everyone is different.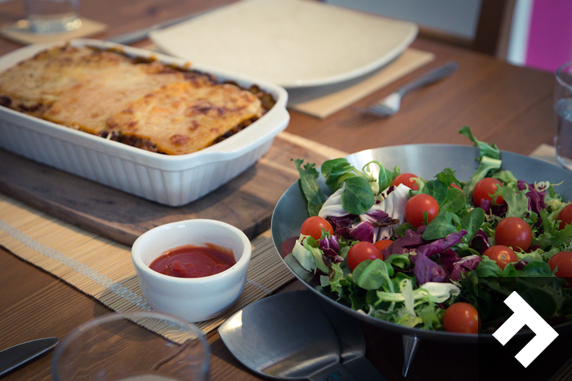 We've decided to do this as a family to see what effect this has on our health and also the environment. I received some statistics the other day and I was flabbergasted. Producing the meat we eat every year emits more Greenhouse Gases than all the vehicles on earth put together. Wowser! Imagine if we could all 'slightly' reduce the amount of meat we ate each week.
I recently had the pleasure of speaking with Quorn ambassador, Jermain Defoe. He drastically reduced his meat intake and noticed brilliant health benefits. You can tune into my next post to hear what he had to say.
Our plan is to prepare and cook (from scratch) a Quorn meal once a week for the next few weeks. This week was lasagna and I know you may not always think healthy when you hear that word but we made a few little adjustments.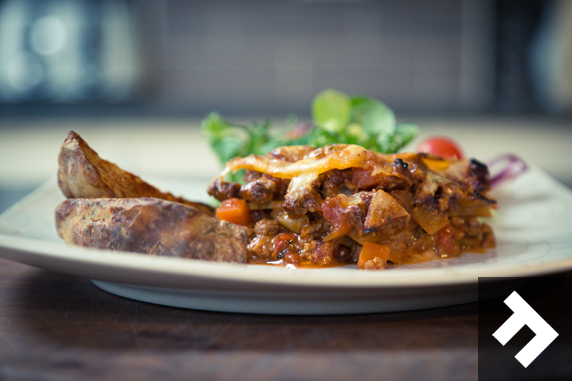 The first thing we did was replace the pasta with butternut squash sheets. I know what you're thinking but try it! We used Quorn mince, as it's high in protein and low in fat. We also made a cheese sauce from scratch, as most of the off the shelf jars can be calorific. Photographing food can be quite a challenge so I hope the picture above looks as good as it tasted!
So with all the effort and explanations, how did our first Quorn inspired family meal go? Well…
Kids just don't like change. I think that'll be the title of my next post! My boy didn't do great but we managed to twist my little girls arm and she reluctantly tried it. Here's to the next family meal and I think we'll try sausages – they both love them so we can't go wrong.
Amy and I try to promote two things. One, have a balanced lifestyle. Two, to get kids outdoors and active. I'm not going to lie, these can both be difficult but with hard work, determination and a routine – we believe it can be achieved.
Routine
I say this word a lot. Amy and I were chatting just the other night about how our own routine has taken more time than usual to slip back into. We believe it was because of the illness we suffered over Christmas. We seem to have rebelled against any resolutions and have taken our time to get back into a routine. Lets face it, if your mind and heart's not in it, there's not much point in starting. I'm pleased to say, we're both back on it now though!
I received some lovely feedback on one of my posts the other day. I find as a male blogger, I receive more feedback behind closed doors. Must be a pride thing? In a nutshell, the message said that the reason they follow both our journeys is because they're realistic. They see me as an achievable target. I train hard, eat reasonably well and still have treats.
By simply replacing one meal a week with a Quorn inspired meal, we know this will have a huge impact on the environment. We're really interested to see what impact this has on our own health too. This decision combined with our active lifestyle will hopefully be the start of something special. Please stay tuned to see how we get on!

*Disclaimer: This was a collaborative post with Quorn. All words and opinions are my own.