I'm a meat eater. If I'm honest, it's rare I eat a meal that doesn't contain meat so when I was contacted by Goodlife to try their product range, which is all vegetarian, I must admit I was a little dubious as to whether I was the right man for the job.
However, I also like to try new food so what better opportunity than to try out the pretty delicious looking Goodlife range. I love a BBQ so opted for a variety of burgers and sausages. The combination of ingredients all look and sound amazing. I love the company ethos of Goodlife. The vegetables used in their products are all carefully sourced from farmers in the UK and contain no artificial colourings or preservatives. Goodlife want to change opinion that vegetables are only a side dish and actually they can be the star of the show when it comes to meal times. The products are not just aimed at die hard vegetarians and vegans but aimed at people looking to add some vegetable delights to their diet or perhaps wish to join in with meat-free Monday, which is getting more popular and is great for the digestive system.
The products can all be found in the freezer aisle which makes meal and BBQ planning fairly easy as they are ready in your freezer waiting for you. No defrosting or tight use-by dates to stick to and let's face it, with our wonderful British weather it can be hard to plan a BBQ!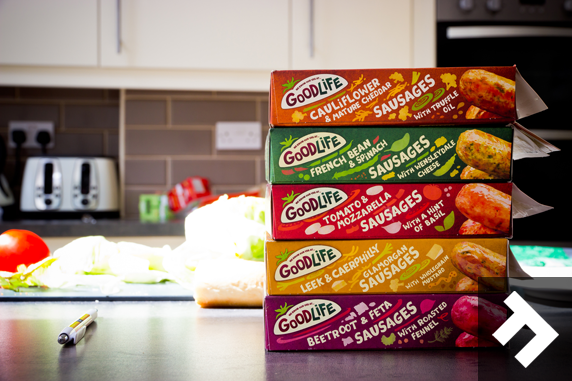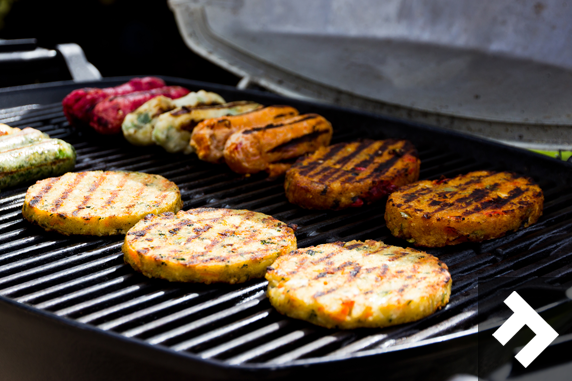 As well as the burgers and sausages that I was cooking on the BBQ, Amy also oven cooked some bean burgers and falafels to be ready at the same time. The BBQ looked so colourful and appetising. Amazing that they are all made from natural ingredients. The beetroot sausages looked particularly impressive and so did the French bean and spinach variety.
The bean burgers and falafels cooked beautifully in the oven and the coating of the burgers had a perfect crispy crunch, not at all soggy like some breadcrumb products can be. I was a little more dubious about how the burgers and sausages would cook on the BBQ, mainly because there was no meat content and I half suspected that they would just burn. You can see from the photos that this was definitely not the case. They cooked slowly and evenly, just how a BBQ should be. Nothing fell apart as I rearranged the food around the heat and other than getting some charred BBQ marks on the burgers, which I quite like actually, everything cooked brilliantly.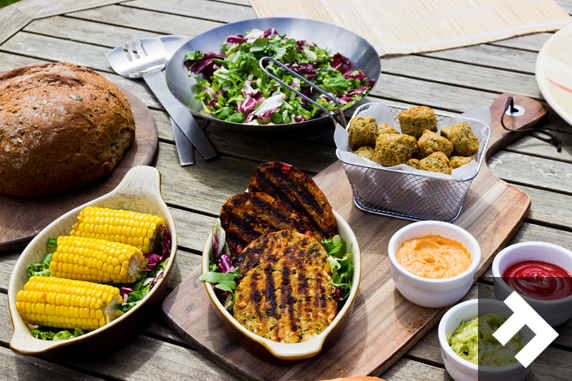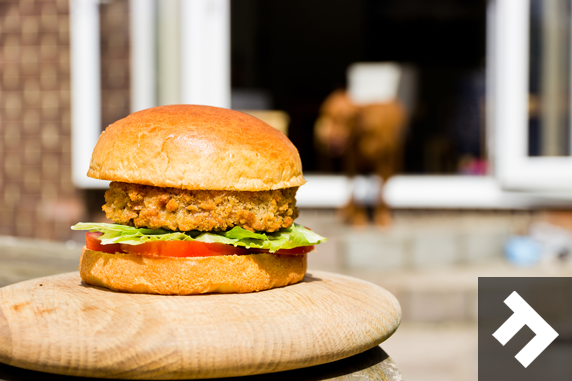 So – how did it all taste? Well considering I was the biggest sceptic. It was delicious! The bean burger was epic. Full of crunchy goodness and such a big portion in one burger. I had it in a brioche bun with some salad and I can confirm it was as delicious as it looks in the photo.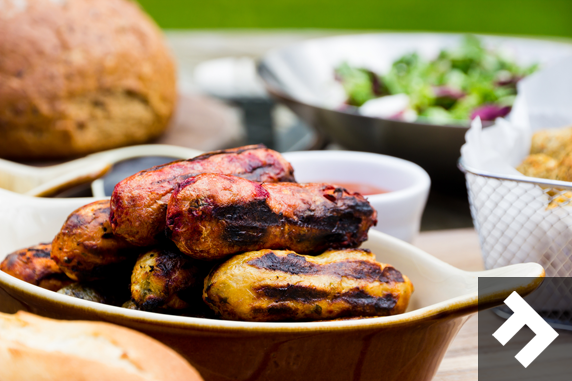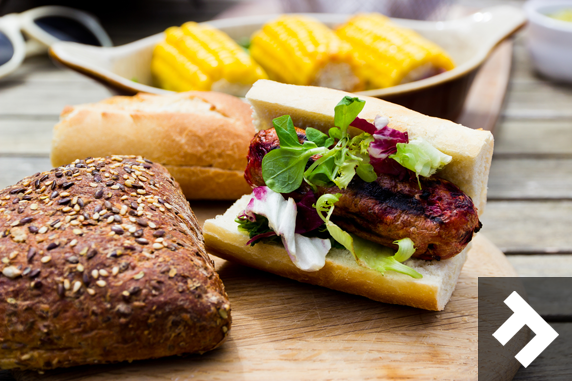 The BBQ'd burgers were also really tasty. The vegetable combinations just worked so well. My favourites were the sunblush tomato grills with black olives, although the parsnip and sweet carrot nut burgers were a strong contender! The sausages were all rich in flavour and I guess like with most things it does come down to personal preference. I'm not really a fan of leek so the leek and Caerphilly Glamorgan weren't for me. I absolutely loved the cauliflower and mature cheddar ones and the tomato, mozzarella and basil sausages were definitely my favourite.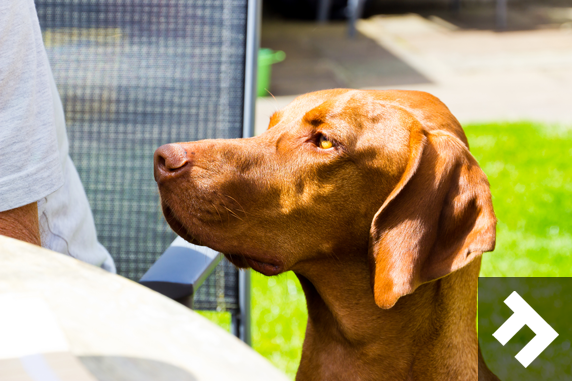 I think it's safe to say I was pleasantly surprised with the Goodlife food range and Yogi was impressed too, haha! Don't be fooled into thinking because there's no meat there'll be no flavour. It looked and tasted amazing and knowing just how clean and nutritious it all was, really ticked all the boxes for me. Hello meat-free Mondays!
Have any of you tried the Goodlife range before?

*Disclaimer: This was a collaborative post with Goodlife and I was given the range in order to give an honest review. All words and opinions are my own.