Halfway now! 6 days down, 6 to go! 29.8 miles down, 30.2 to go!
6th day and a 10k run around Chester-le-Street park to represent 6 Geese-a-Laying. The geese were in hiding however! I rocked up late, typical. I was amazed to see 13 runners all ready and warming up. I was honestly gobsmacked! This was the biggest turnout to date and it helped me so much.
The nice thing about the run today was I had only chatted to most of them via Social Media and some of them I hadn't even met! It was also a nice surprise to have Paul, Peter and John returning to support me. The photo above from left to right is: Gerard Murray, Emma Brown, Juliet Robinson, Davey Mills, Paul Smith, Me, John Donnison, Ross Anderson, Peter Cottle and Gareth Rees. Missing from the photo as they had to rush away were Debbie Dorans, Gillian Lough, Kate Donnachie and June Alexander. Thanks also to my Mam and Dad for turning up to support. Here's an action photo from the run today taken by my Mam.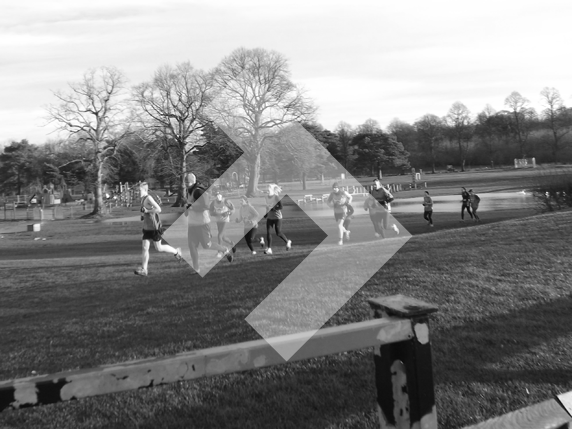 On the fundraising front, I've just had some more very kind donations and my new total is now £550! Amazing!
7th day and 7 Swans-a-Swimming tomorrow and I make my way to the Swam and Three Cygnets pub in Durham.
Thanks again,