Days are hard. Circumstances are hard. Relationships are hard. People are hard to deal with. Choices are hard. Life is hard. Sometimes it's nice to leave all the 'hard' stuff behind and have an impromptu family day out.
Well that's exactly what the Stainthorpe family did recently and with the help of the brand new Vauxhall Grandland X, we ended up having a grand day out.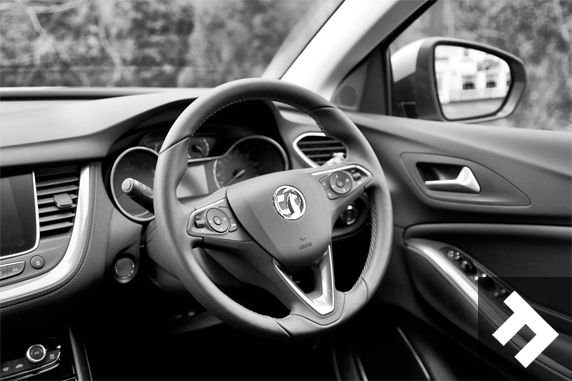 The Vauxhall Grandland X is an attractive looking car. Two different people said to me that it reminded them of the Range Rover Evoque and I have to agree. It was shiny, immaculate and it made me realise I should take care of our own car a little bit more.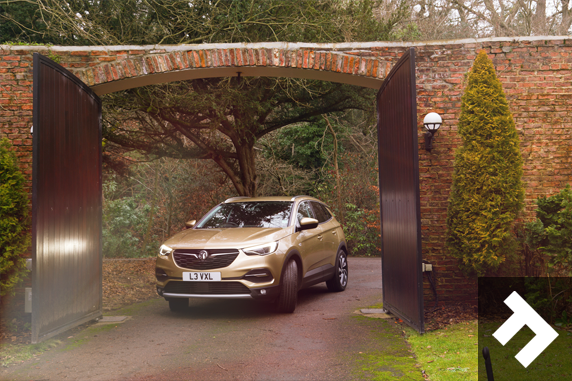 We had the Vauxhall Grandland X for a couple of days. On Saturday we ran around locally as the kids had swimming lessons. I instantly noticed the little orange light on the wing mirrors, which warns you of cars in your blind spot. Lovely feature guys! I also loved the foot rest next to the clutch, I can't quite believe our X Trail doesn't have both of these features. We visited friends afterwards, those are their gates above and not ours! After that we visited my Uncle's, the In-laws and the Outlaws. After warning the kids several times not to drop any food, I then managed to drop half a cookie in the car and crumbs went everywhere. Much to the kids' amusement! We did some shopping at our local green grocers and stocked up on the fruit and vegetables. Nothing for my lad, he's a beige food eater I'm afraid. It's my little girl that eats all the carrots, peas and sweetcorn. She even likes parsnip, yuck!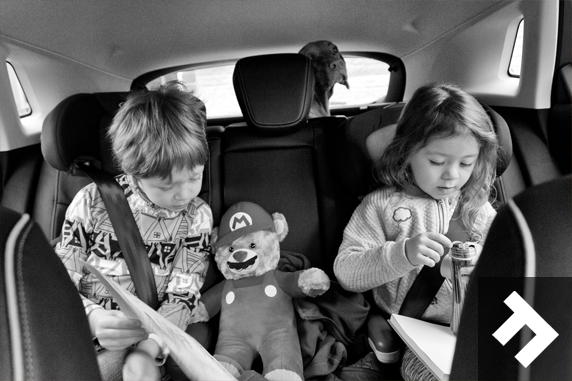 On Sunday, we had planned a family day trip out. After a quick discussion of our favourite spots, we decided as a family to head up to the Northumberland coast. Going back to my opening paragraph, the previous week had been quite hard, mainly due to some work deadlines. We thought a beach walk would blow away a few cobwebs and lift the mood.
The Grandland X boot space was just big enough to fit the dog, our wellies and all our coats, hats, scarfs and gloves. Our dog crate didn't fit in the boot and we contemplated leaving Yogi behind but then he gave us his best 'please take me with you' look. Let's face it, it's not a family day out without the dog. I covered the boot with blankets and he hopped in – apologies if there are still some short ginger hairs kicking about!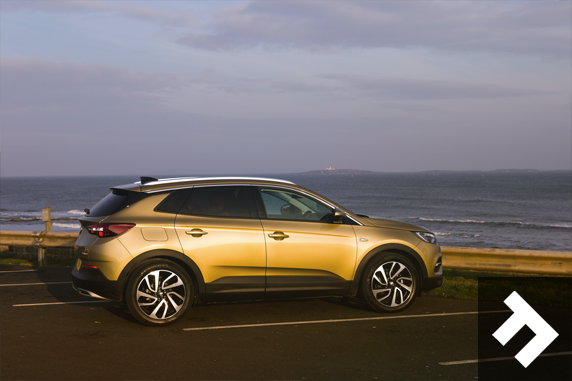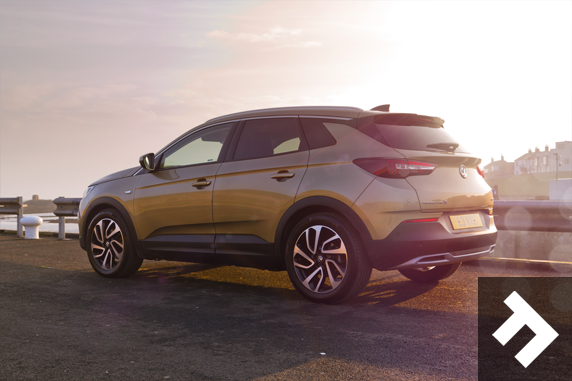 We arrived at Seahouses and the sun was perfect for photographs. I wasn't keen on the gold colour at first but it grew on me over time – especially when the sun was reflecting off it.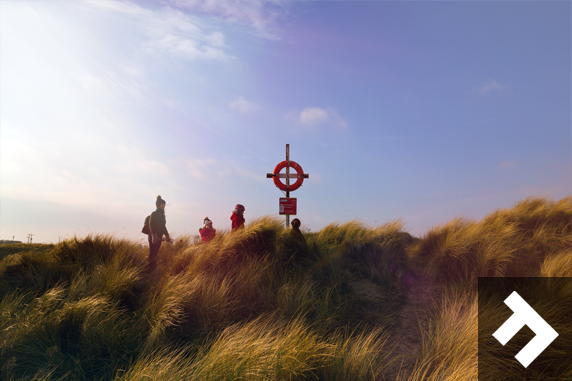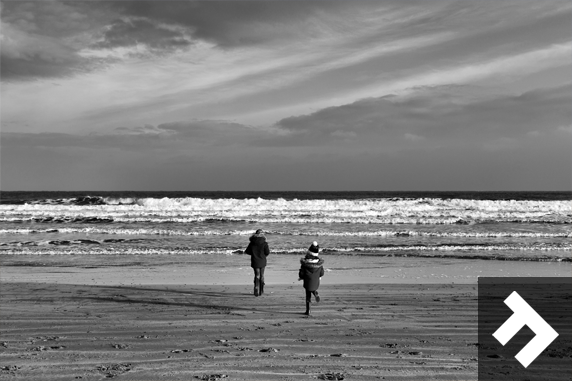 We jumped out at Seahouses so the dog and kids could burn off some energy. They were also sick of me pulling over and taking photographs!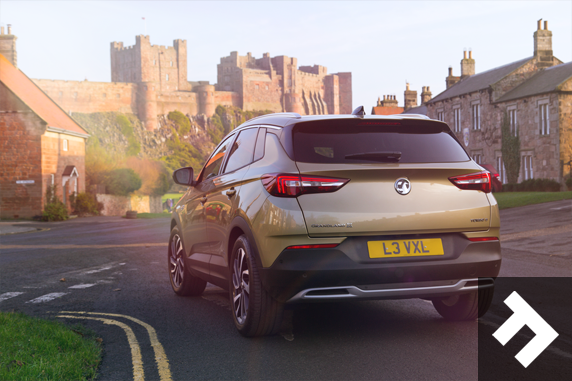 We passed through Bamburgh and I couldn't resist pulling over and blocking the traffic to get a shot of the Castle in the background.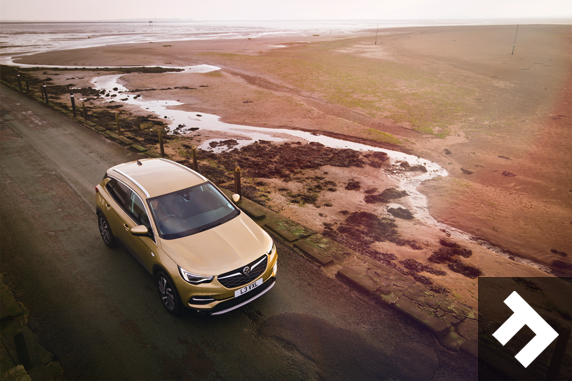 Holy Island provided a lovely backdrop and we had just timed our trip right as the tide was slowly coming in. In less than half an hour, this road would be completely covered in water. Holy Island is such a lovely place to visit and if you haven't been, you must go!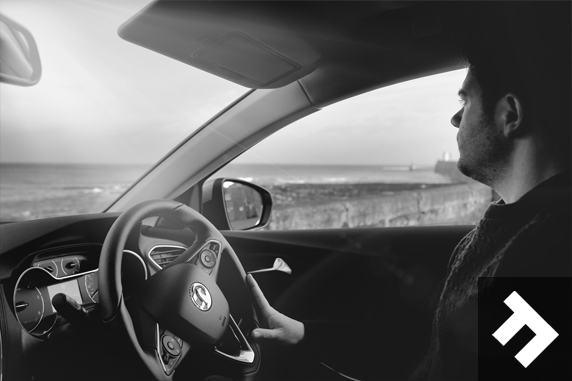 The Vauxhall Grandland X is a great family car – Grand both in space and design. Though I'm not quite ready to don a gold car yet, I totally agree that the car gives a sense of grandness.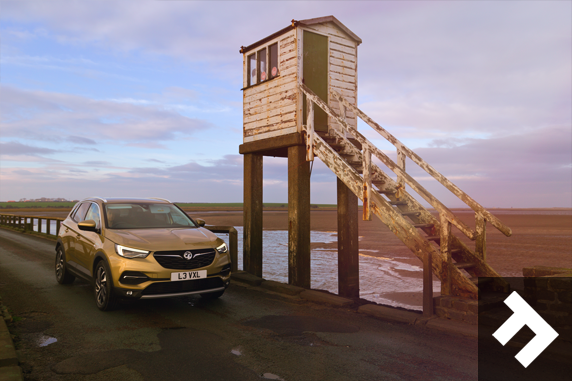 You may have thought I used a drone for an earlier picture? I was actually stood at the top of this tower! I wonder how many people have been stranded up there when the sea came rushing in? To be honest though, I could think of worse places to be stranded.
We headed back to Seahouses for fish and chips as everyone was hungry. My lad decided he would be sick right outside the chippy, what perfect timing. At least he wasn't in the car but he had to hold a plastic tub all the way home. My heart was in my mouth!
Despite the sickness, we all had a really grand day out. The kids loved the car and they still ask if we're getting the 'gold mobile' back again. Funny thing is, they hated it at first!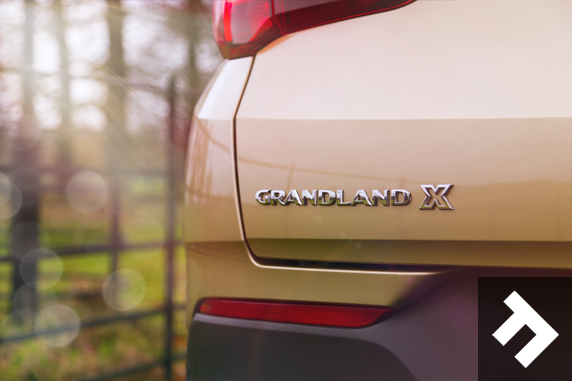 The Vauxhall Grandland X made everything a little more special with unexpected features like heated front and back seats. We are definitely having this feature on our next car! The steering wheel also had a heated option too, although we only discovered this on the Sunday when heading home.
If you're currently experiencing the January Blues, maybe you could all do with an impromptu day out. Get wrapped up, pick a random spot on the map and have your own grand day out.
Thanks for reading,

*Disclaimer: This was a collaborative post with Vauxhall. All words and opinions are my own.