I've been asked (along with Mutha Fitness) to take part in this year's Aspire Channel Swim relay team.
Our roles are to complete 2.4 miles in our local pool.  To track my activity in the water, I'll be turning to my trusty TomTom sports watch. I'll be too busy concentrating on my breathing to count my lengths. We then pass the challenge to the next influencer in the team.
Now swimming and Father Fitness don't mix very well so this is definitely going to be a challenge for me! However, it's a challenge I'm very much looking forward to. By the time I went for school swimming lessons, I couldn't swim. I can remember my friends saying "I can't believe you can't swim. You look like you should be able to swim." I'm not really sure what they meant? Maybe it was because I was really sporty at school so they assumed I could swim? Anyway, it was embarrassing – my school friends didn't bully me or anything (which is probably unusual these days) they simply just shook their heads when I refused to jump in the pool and swim.
I can swim now, I soon picked it up but I remember thinking if I ever have kids – I want them to learn before school lessons. We're right in the middle of those lessons now and our kids have come on leaps and bounds. It's pretty expensive but it's one of those life lessons that may save a life one day and you can't put a price on that.
Back to the challenge and Amy and I have been swimming a handful times to prepare for this challenge starting in October. I must admit, after a handful of lengths I was really tired! I turned to Amy and said "this is going to be really tough!" I think she managed 30 lengths and I managed 25 so it was a good start and we've been slowly building on that number. I think we will probably look to do the challenge over a couple of days or do a morning and evening swim – we'll see how it goes!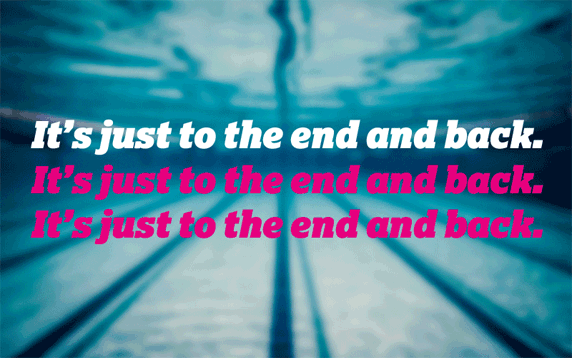 Aspire is a national charity that provides practical help to people who have been paralysed by Spinal Cord Injury. Historically and this stat was an eye opener for me – the majority on injuries have been sustained by those aged 21 to 30 and nearly three quarters are male.
The Aspire Channel Swim will raise awareness and it's something you can get involved with too. The challenge is available for all ages to swim the length of the English Challenge (22 miles) over a 12 week period from 11th of September and finishing on the 4th of December. You can sign up here.
Every eight hours someone in the UK is paralysed by a spinal cord injury. I hope you can join Amy and I and help raise awareness of Aspire and Spinal Cord Injury.