It's safe to say in our house, that we love Adventure Valley. Having an attraction like that on our door step was amazing when the kids were pre schoolers. We all had annual passes and have whiled away the hours at Adventure Valley in previous years. Even the Grandparents had passes!
Then Adam started school and we let them expire. Despite the fact that 3 years have passed since then, whenever we ask the kids what shall we do today, you can put money on them answering with "Adventure Valley?" Imagine our delight when we were invited to do a review! We were so excited to see how it had changed over the past 3 years and spend a day with the guys at Adventure Valley.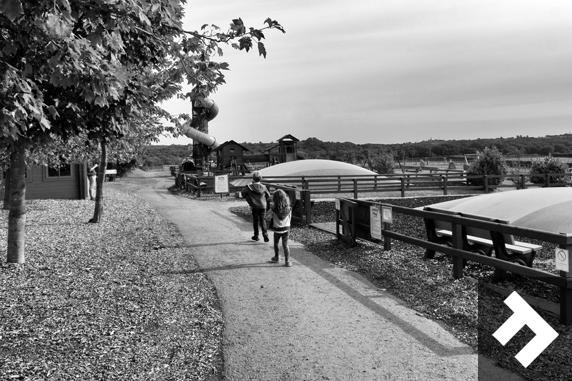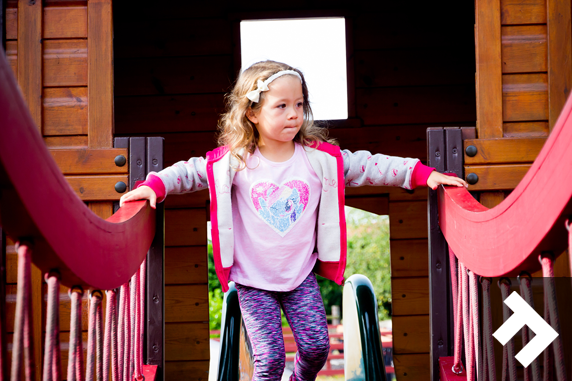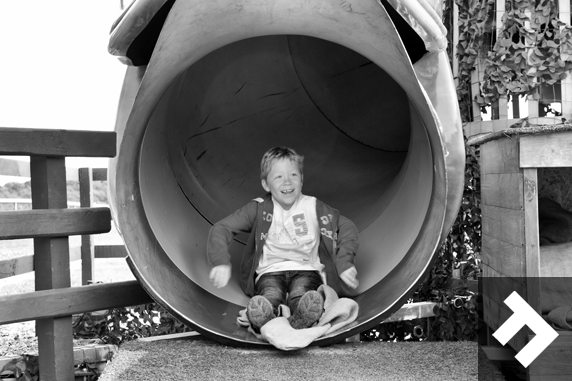 On arrival we weren't disappointed. It was already clear to see that a lot of money has been reinvested into the park. The entrance is split into two sides so getting through the door and in to start your day was really quick. We were handed a map and list of the days events and bought some animal food ready for visiting the barns and outdoor paddocks. We were determined to get the kids right to the bottom of the map so we could work our way back up and make use of the quiet open space before the park filled up. Of course we were naive to think we'd get the kids past the brand new snake slide! Adam must have jumped into a sack and gone down that slide a dozen times.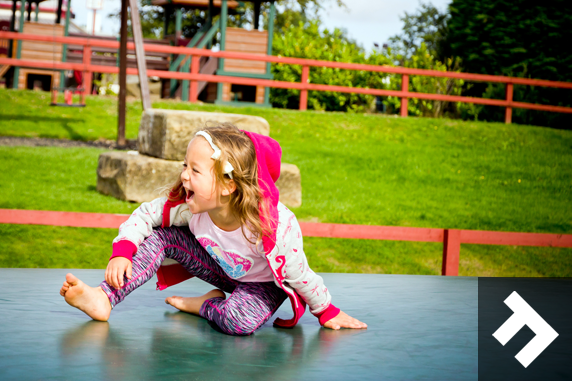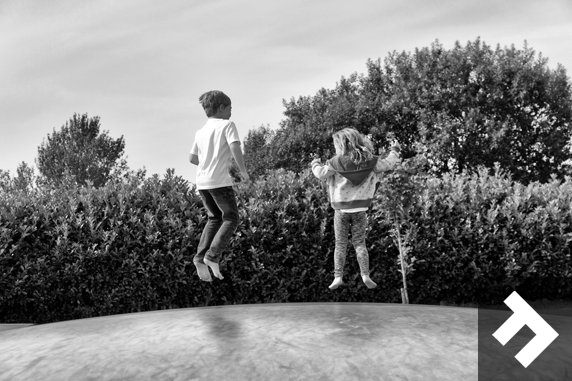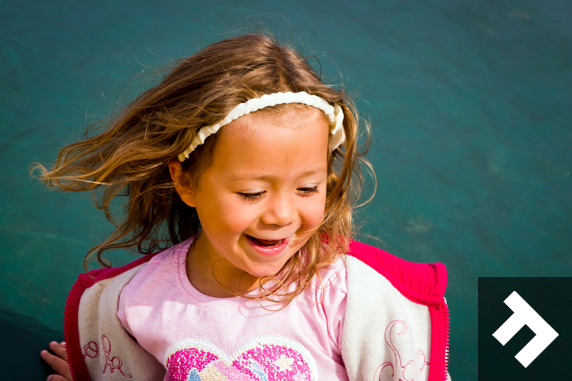 Close by there are three huge jumping pillows and two play parks. Both areas are split into under 5s and over 5s. This is great if you have little ones as their fun isn't spoilt when all the bigger and generally more boisterous kids jump on. The play area is the same. Over 5s climbing frame and slides are bigger and at a greater height, creating two very age appropriate areas. Adventure Valley covers a great expanse of land and when you stand at the top of the hill and look down to all the fun ahead of you, it must be one of the most exciting sights for kids! The pillows and play park are within Action Creek along with various swings, including the new dragon swing which with 8 people all aboard, was super fun!
The Go Kart track is also here and is a popular one for kids and grown ups of all ages. Little ones can sit on an adult's knee and older ones can have their own kart as the seats are adjustable. At 5 and 7 both our kids could have their own go-kart, although it was perhaps a little tough for Emma to pedal on her own so she preferred to ride with an adult. Any football fans out there will enjoy the enclosed artificial turf, mini football pitch too.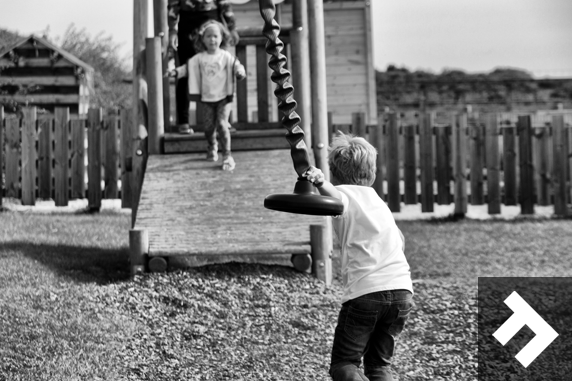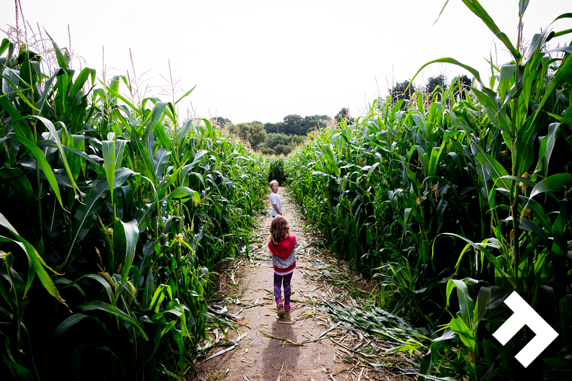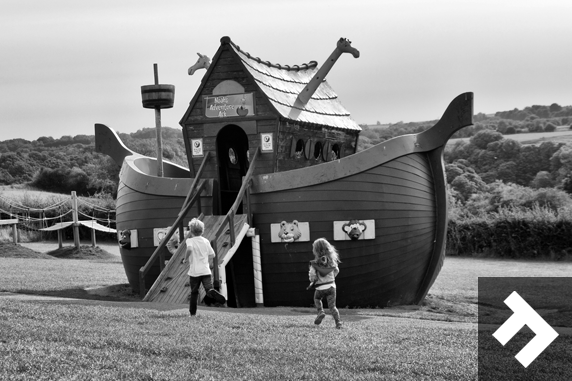 If you can manage to drag the kids away from Action Creek, you're in for a treat when you reach Runaway Ranch. The first thing our kids ran to was the zip wire. Such fun and not for the faint of heart, it's pretty fast! A new addition for summer 2017 was the Maize Maze which we were really looking forward to trying. So we headed right to the bottom of the park and found the entrance to the maze. The kids had to follow clues to write letters down and eventually form a word. It was a brilliant maze as we completely failed at being able to find all the letters. The kids found it hilarious that we kept getting lost and were walking around in circles.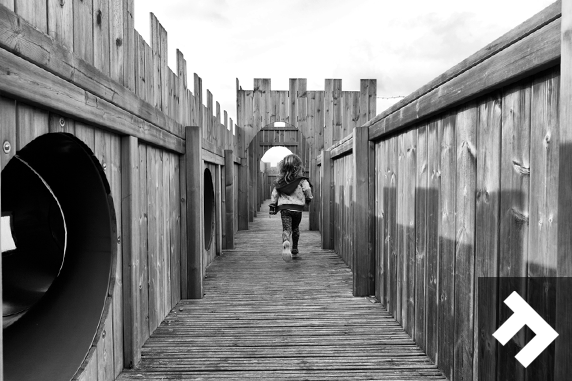 Near the maze is the play fort which is brilliant for a game of hide and seek. Lots of tunnels, slides and hiding holes. Plenty of benches outside too if you fancy a relax while the kids play. You'll also see the birds of prey here. Shows are scheduled during the day and are well worth a watch. If you're not a fan of swooping birds, this one might not be for you though!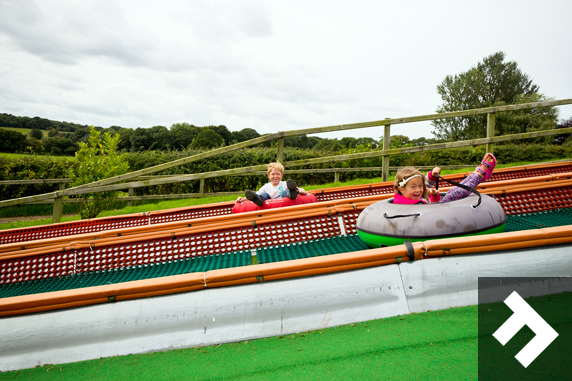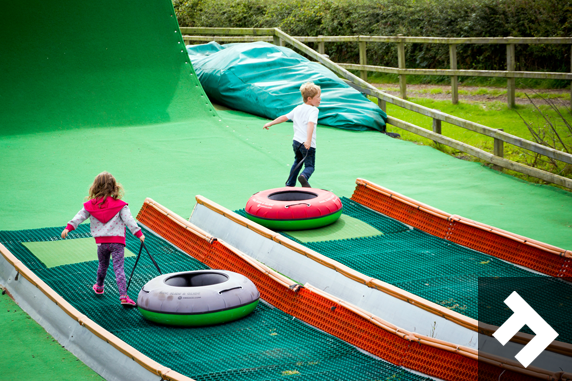 Runaway Races is brilliant. Basically the kids sit on a huge donut and go down a bumpy slide. If you think you're going to be able to move on from this one quickly, you'd be wrong. It's very much an '"again, again, again" sort of ride. And unlike other parks, this ride is free. Runaway Ranch is the perfect place to park up for your picnic. Loads of tables and benches and even an undercover area should the weather not be so kind to you. A great place to stop and plan the rest of your day. Surrounding this area and Action Creek are lots of outdoor paddocks so the kids can feed animals in between rides and slides.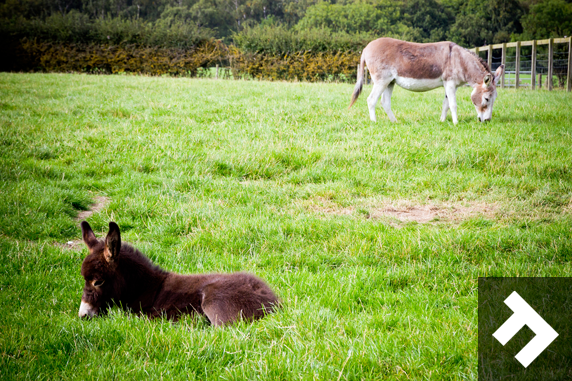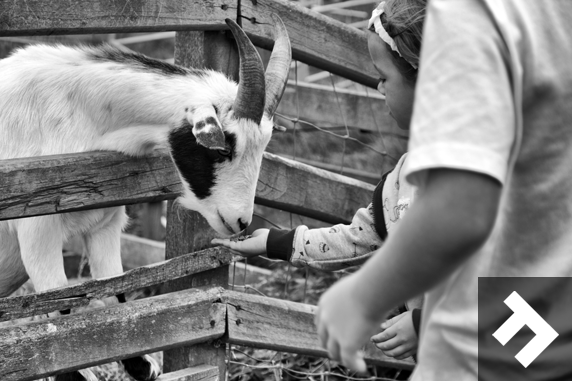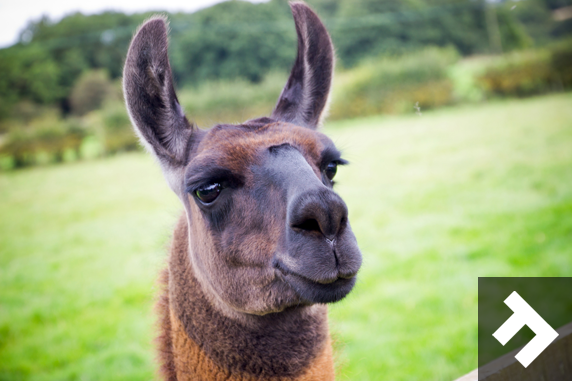 We enjoyed a brilliant, bumpy tractor ride all the way out of the park, past the outdoor paddocks where we were introduced to the donkeys and other animals and right down to the river. If you can squeeze this ride into your day and get to the tractor stop on time, I'd really recommend that you do. It's definitely fun for all the family. We worked our way from there up past the exotic birds and through to the pig pen where we fed the pigs down a long feeding tube. This was the perfect start to our close encounters with the other animals.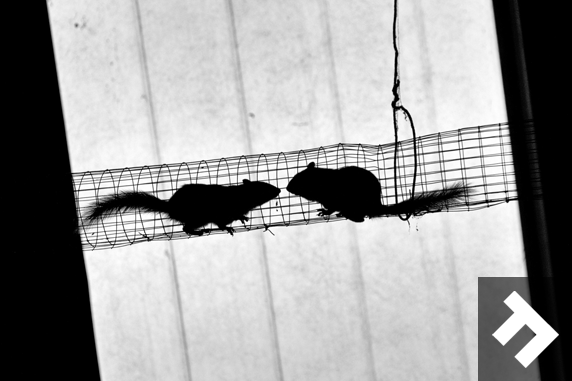 The Farmyard has loads of small animals to look at, sheep and goats to feed, as well as some pretty amusing chipmunks running around. From there we went through the Busy Bees Barn which has the most amazing soft play and cafe inside. It was a lovely hot day when we visited so we managed to usher the kids through but this area is perfect for a warm up break on a cooler day and you can literally while away the hours. Instead we chose to look at the creepy crawlies and watch the world's fastest tortoise! Onto the Wild West Playbarn which is brilliant and definitely great entertainment for older kids too, especially the cannon saloon. Let your competitive side kick in as you fire hundreds of soft balls at other peoples kids, haha!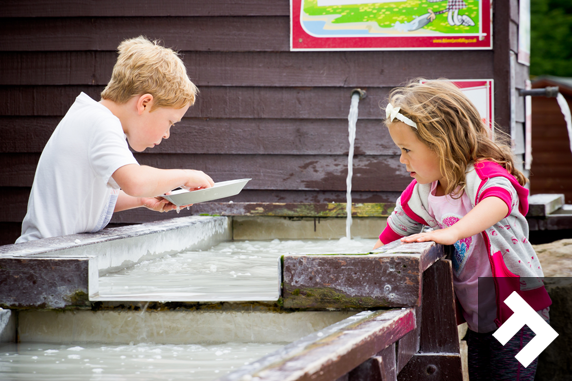 Adventure Valley really have catered for all ages across the park. From here we dug for gold in the outdoor water play which is a nice finishing touch as the kids could hand their gold into the gift shop and exchange it for a certificate.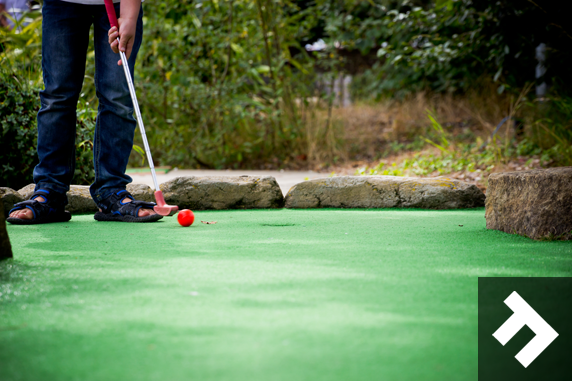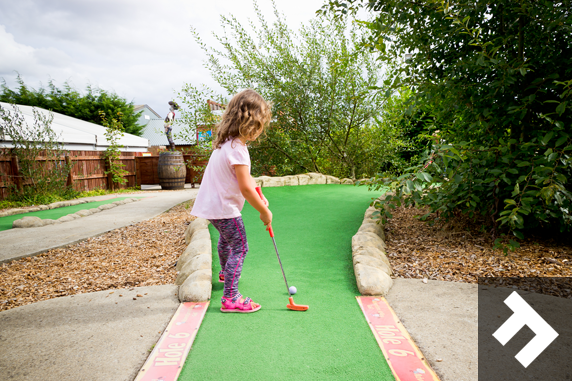 Not quite ready to end our day so we decided to play crazy golf. This does hold a small additional charge of £2 per person which is really reasonable especially as there are 18 holes! The course has been really well thought out and offers something different and quirky along the way. The kids especially loved the holes where the ball can go into the running water.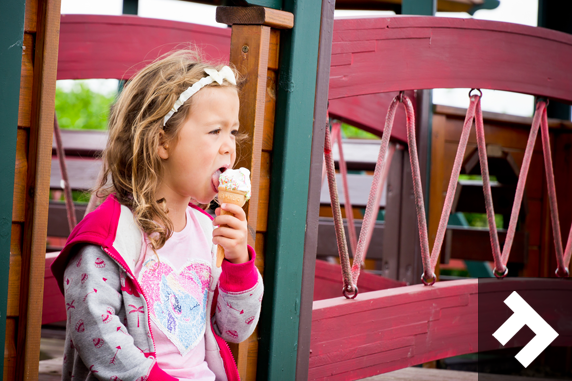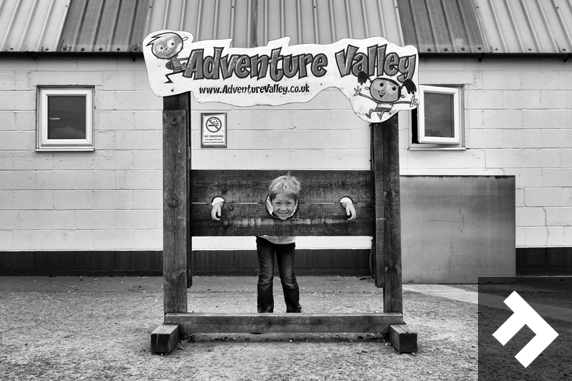 All in all we had an amazing time at Adventure Valley and would recommend it to anyone with kids to entertain. We easily racked up our 10,000 steps that day and for anyone living in or near to Durham, the annual passes are excellent value for money enabling you to enjoy the fun all year round.

*Disclaimer: This was a collaborative post with Adventure Valley. All words and opinions are my own.