My blog turned five back in August and since then, I've been reflecting on a few things. Why did I even start blogging and what have I learnt along the way?
Let's start at the beginning. My little boy was born in 2009, he's not so little anymore! He was a couple of weeks premature, really small and light. I can remember holding him for the first time and looking into his eyes. I just wanted to be the best Dad I could be. It was as simple as that really.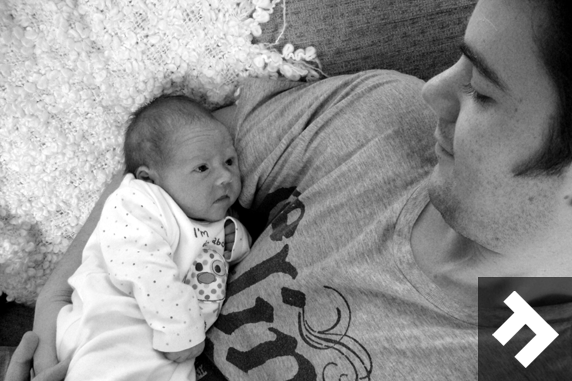 When a new baby comes along so do visitors and their cameras. Looking at the photos, I was shocked to see how much weight I was carrying. I wasn't huge but having been active most of my life, it was an eye opener for me. My mid to late 20s saw me comfort eating and not taking part in very much exercise. I had developed a dairy allergy and eczema – which I'm convinced, was due to my poor diet. The elastic band on my boxer shorts would fold over when climbing out of bed. The signs were there, I just chose to ignore them.
As Adam grew, so did the weight of his car seat! I can remember carrying him through the house with his changing bag and my arm felt like it was going to drop off. As I weighed up the evidence, I knew that this was my moment. Things needed to change. If I didn't do it now, what was around the corner?
It was Yogi Berra that said "Little Things Are Big." This hits home for me for a whole host of reasons. My little boy in his car seat was actually big and heavy! The little things you take for granted in life are really big. Then there's the little changes you can make in your life that will ultimately lead you to a happier and healthier life.
Everyday Moments
Bupa's Health Centres are currently running a campaign called #EverydayMoments which I'm really proud to be part of it.  It's about encouraging people to share their own 'everyday moment' which are all the fantastic things that they do every day thanks to their good health. What are you grateful for? Get involved yourself by using #EverydayMoments.
I had a small health scare myself back in 2011. It ended up being nothing, but all kinds of things run through your head. "I'm too young to die. I have so much more to offer. My family's too young. We need to go on holiday. I need to buy a Ferrari." Maybe not the last one but you get idea! This experience actually prompted me to hand in my notice and I made a calculated risk to go self-employed. I started looking around and immediately became grateful for everything around me. Family, friends, scenery and obviously my health. My journey from Father to Fitness was already underway by this point – I had started to see my strength return in my quads and upper body – but this scare just made me even more grateful.
The funny thing was I didn't want to get checked out. It was my wife that twisted my arm. "It'll be all right," I said, but how was I to know? I think that's the problem with men in general, we don't talk enough about this kind of thing and we don't get checked out enough. We should all chat to our GPs about any concerns we have. A Bupa Health Assessment is perfect to get a picture of your health and you don't even need insurance. I'm booked in for one in January so I'll share my experience and results with you.
Life is like a pizza
I'm not sure if I've mentioned this before on my blog? I know Amy will be reading (and laughing) at this next paragraph anyway. Forest Gump thinks life is like a box of chocolates but Father Fitness thinks life is like a pizza!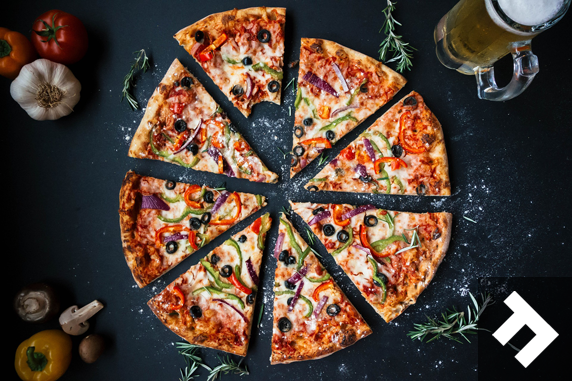 The pizza slices represent parts of your life. So think family time, work, sleep and hobbies. If you try to add something else into your life (or another pizza slice in this case), it's just not going to fit and it's going to upset the dynamics. You need to trim other slices in order to fit another slice in. So you need to sacrifice some time from something else to offer that time to something else. Do you get where I'm coming from?
Starting my blog gave me excellent motivation to get fitter and healthier. I'm the type of person that if I say it out loud, I've got more chance of doing it! Throughout the five years of blogging on Father Fitness I've experienced so many wonderful things. It's been great to meet new people in the industry and to work with brands, who are actually interested in my opinion. I've very humbled by this, very much so. I really hope 2018 continues in the same way.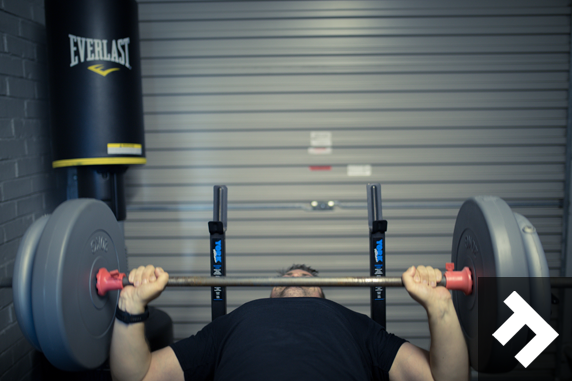 Thanks for listening to my moments and please don't forget to get involved. You can read more about my story here and use #EverydayMoments and say what you're grateful for.
Thanks for reading,

*Disclaimer: This was a collaborative post sponsored by Bupa. All words and opinions are my own.