On Saturday the 10th of August 2013, I ran my 50th parkrun. As far as my running achievements go, this has to be right up there.
For those of you who don't know what a parkrun is, they're a free weekly timed 5k run. I have Gateshead, Riverside and Durham all near me.
I'd like to thank everyone who came on Saturday to either run with me, support me, cheer me, text me, tweet me, message me and email me. It really means a lot. It's funny that when I did my first parkrun I wasn't even sure if I would finish it. Now here I am, having completed my 50th. If I can do it, you can do it. Trust me.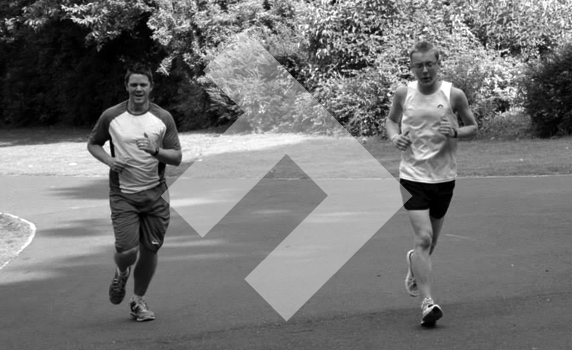 Here are some stats. You might find these boring but for me, it shows my progression. I ran my first ever parkrun at Durham on the 3rd of March 2012 and my time was 31:29. My parkrun PB is currently at Riverside and stands at 21:59. That's a difference of 9 minutes and 30 seconds! Obviously I'm delighted with that and there's even something inside of me saying I need to get that figure into double figures! Basically that means I'd need to run a parkrun in 21.29. Possible? We'll see. One things for sure, I'm in no rush. That's the beauty about my journey, I have no time limits.
I'd like to thank parkrun and especially Gateshead parkrun for having me for my 50th. I haven't been back to parkrun yet to pick up my free red t-shirt! No doubt I'll share a pic on social media as soon as I have it.
parkrun is a fantastic idea and one which has inspired thousands of people around the world to put on a pair of trainers and run. For this I can only applaud and help spread the word.