I've been helping promote a recent event called Vitality Move and it didn't disappoint!
We were fully prepared with our 'his and hers' family outfits, pack lunches, race numbers and we were out the front door pretty early. We arrived earlier than expected and made our way over to the event. I was greeted by Amy who has been my Vitality contact and my first words were 'Hi, really pleased to meet you. I'm sorry but where are the toilets?" Not exactly the greeting I wanted to give, haha!
After a quick freshen up I met up with Amy and the rest of the bloggers who were helping promote Vitality Move Chatsworth. I think we were labeled as the 'Movers.' They were all really nice and I plan to write a separate post soon talking about each of their blogs. I think it's important for us bloggers to all stick together!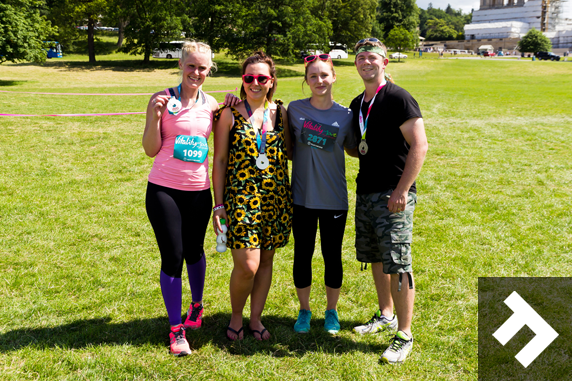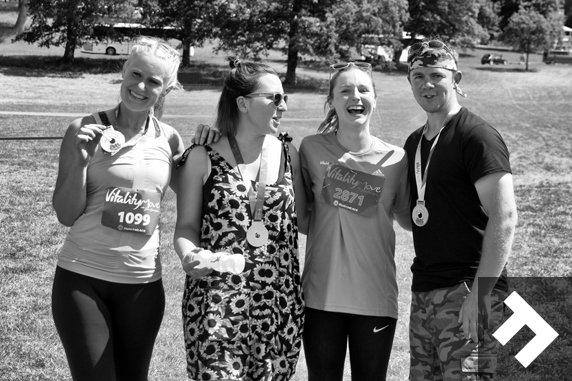 After a few photographs and I'm not sure what I said but Amy found it funny. She was probably just being kind, haha! We then went our separate ways as we were all taking part in different events during the day. My family and I had signed up to the Music Miles, which were a series of miles running to music. Each one had a different theme such as Disney, which my little girl was really looking forward too.
We dropped our bags off and we were then ready to run our first music mile!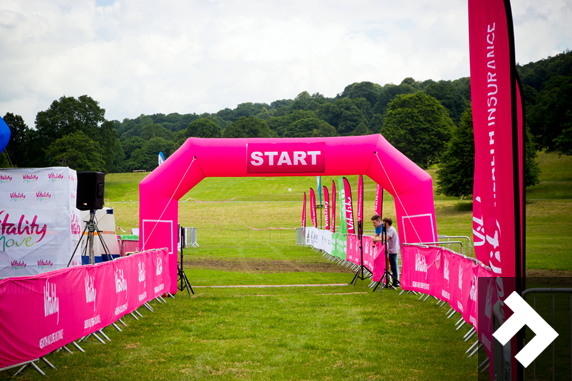 I should be inserting some photos of us all running together here but I'm still waiting for AWOL to send me the high res versions and without their logo on. I'll replace this paragraph with those pictures as soon as I get them! I just couldn't wait any longer, as I wanted to get this live as soon possible.
We all enjoyed the first run and Emma just made it despite a few tears. I guess a mile is quite long when you just have little legs. She loved it though and the medals at the end went down really well. We then had a quick bite to eat and got some more photos.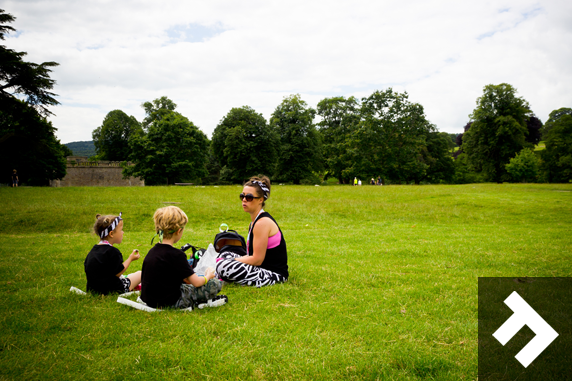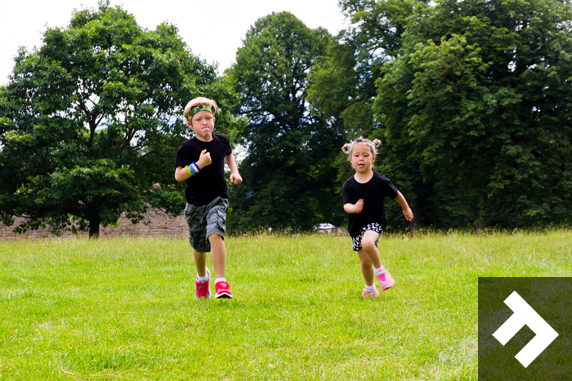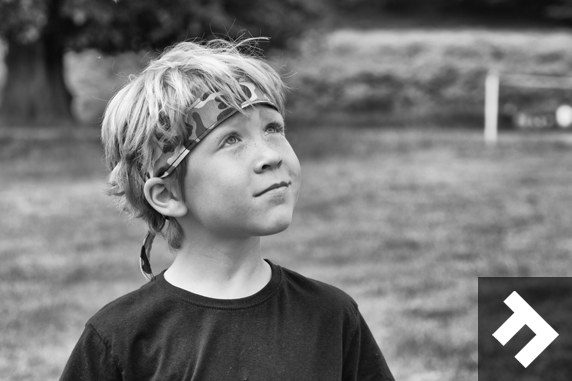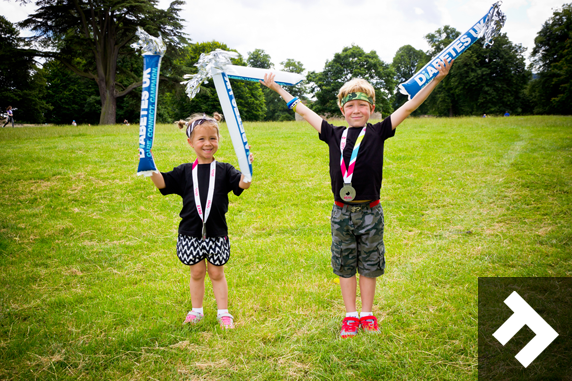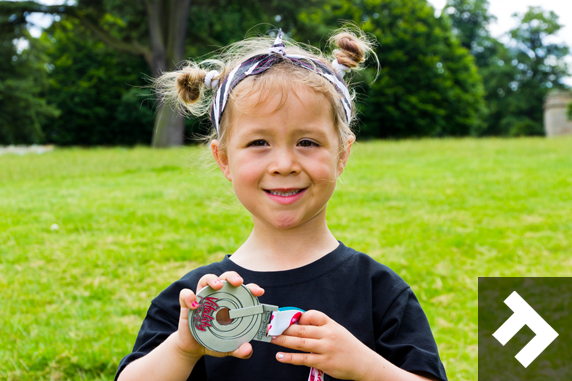 Adam and I decided to then run another mile and the girls watched. Amy managed to snap these photos, which I love!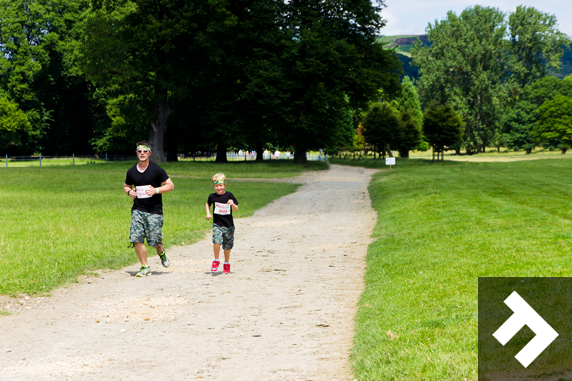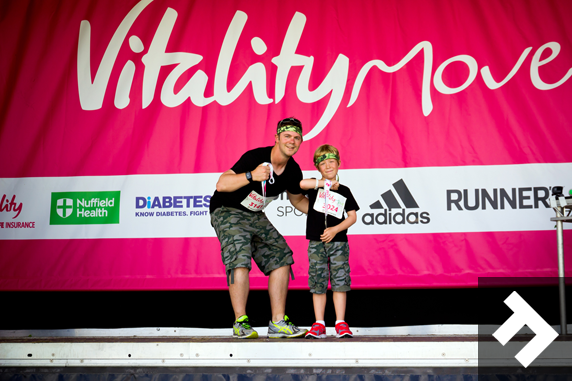 I obviously gave the medal to my little girl and I chose a pink princess bracelet for her too. We then got the chance to meet a couple of very important people…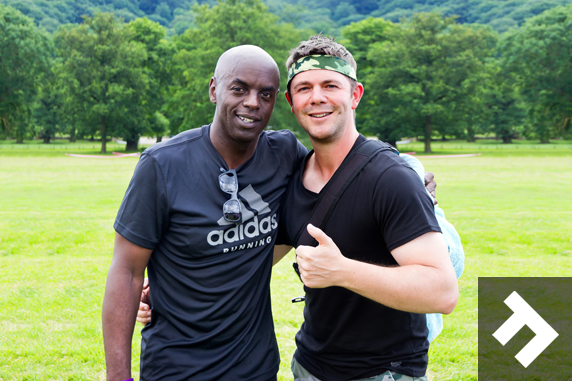 Trevor Nelson was the DJ at Vitality Move and he was an absolute legend. I couldn't believe he was 53! I'd love to know his skin care routine! On a serious note though, I grew up listening to Trevor's R&B station so it was an absolute honour to meet him.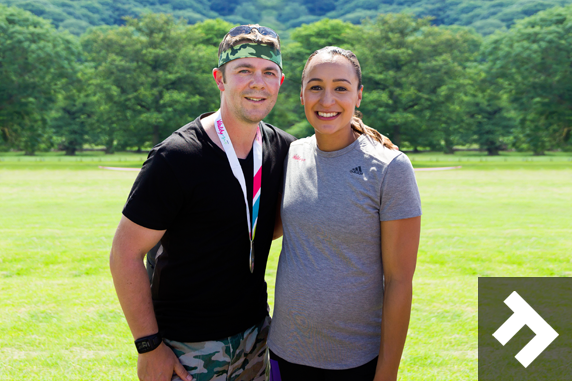 Dame Jessica Ennis-Hill created Vitality Move so it was lovely to finally meet her. Unfortunately I didn't get loads of time with her as it was the end of the day and she was understandably tired because of her pregnancy. Jessica has achieved so much in her athletics career so it was great to meet someone so inspiring. To become the 'best in the world' at something just blows my mind. The time and dedication involved in something like this, deserves everyone's respect. I love the fact that Jess has created Vitality Move. If given the opportunity, this is something I'd love to do myself – obviously that's NEVER going to happen but this event symbolises my blog perfectly. I really hope I can help support Vitality Move in the future.
After our meet and greet, we treat ourselves to an ice cream – just don't ask me about the prices! We then had a lie on the grass as it had been such a lovely sunny day. You can see my face in the pictures turning pinker by the hour!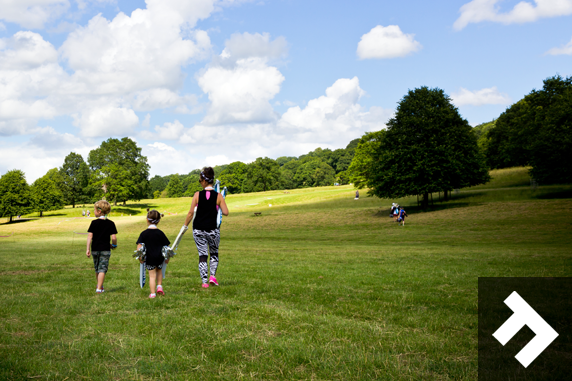 We all had such a great day at Vitality Move and we really hope they put on another event next year. We'd love to go again! The kids are still talking about it now and they even took their medals into school the day after the event. Vitality Move was really well organised and it was a great family day out. I hope you consider going to the next event as I think you'll love it.
Here's what Mutha Fitness thought of Vitality Move.
Did you go to Vitality Move this year? I'd love to know what you thought!
If not, have I twisted your arm and would you consider attending next year?

*Disclaimer: This was a collaborative post with Vitaity Move and I was given free entry in order to give an honest review. All words and opinions are my own.