So it was back in 2012 I decided to change my life for the better. I was religiously going in the gym and keeping a close eye on what I was eating and drinking. Now for a little confession, I've let certain things slide!
Not massively, just things have changed slightly. Bad habits have crept back in and now it's time to tighten them up again. I'd like to share the plan I intend to follow over the next few months to get in the best shape of my life!
Routine
If I've said it once, I've said it a million times. Routine is absolutely crucial with any kind of health and fitness plan. Whether we're talking about gym days or what you have your meals, setting a routine allows you to follow a plan. Don't worry if you fall off it every now and then though, just make sure you get back on track!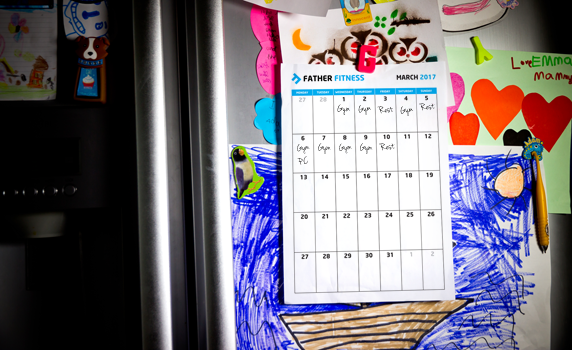 Back in 2012, I created a free workout calendar and this really helped me stay on track! I appreciate there will be numerous apps available these days but I'm old school and I like a pen and paper. The calendar is hung nearby so I can see if I've skipped more than two days in a row. It also acts as motivation – if I manage to do four or more days in a week, it's a huge confidence boost for me.
Hydration
I think most people get to a Monday and say to themselves "I must start drinking more water this week." I can sometimes get to an afternoon and realise I haven't had a drink all day. It's terrible I know!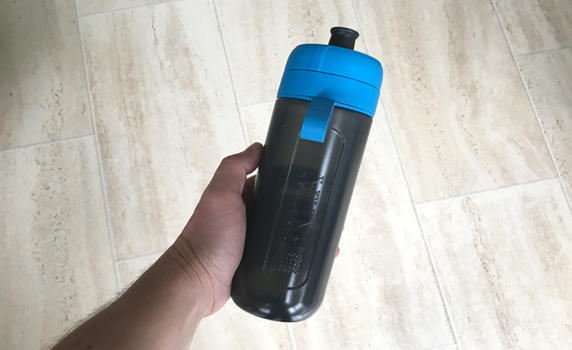 To help me stay hydrated, I've teamed up with Brita and I'll be using their Fill&Go water filter bottle over the next few months. They reduce chlorine, while leaving in minerals such as Calcium and Magnesium. I think this will be the perfect way to keep me hydrated throughout the day and it helps to reduce on waste from single use plastic bottles.
Challenge
Over the years, I've been known to set myself certain challenges such as the 12 Days of Christmas. Sorry, I know I used the C word! My challenge for this year is to get in the best shape of my life. In 2013, I attempted another charity run and was in pretty good shape. In 2015 I completed 12 weeks of Freeletics and I was still in pretty good shape. I've never been in better shape since the end of 2012 though, a whole five years ago!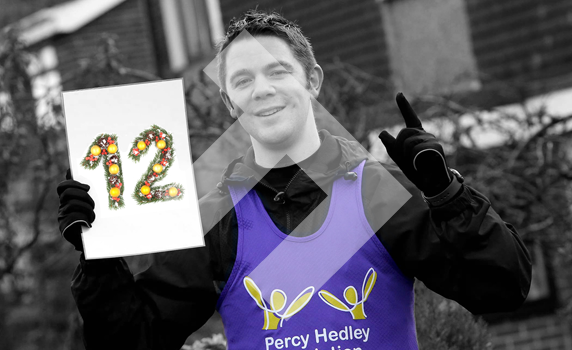 Now the time has come to do one better and I'm prepared to do whatever it takes. The challenge will also act as something else, an experiment. I want to know what it takes to meet a certain level of fitness and what time, effort and dedication it requires. I'm expecting to face one of the toughest challenges I've ever encountered and I'm ready.
Nutrition
This is something I've never taken 100% seriously. Back in 2012, Mutha Fitness and I started tightening certain things up in the kitchen. It definitely worked because it helped Amy lose over two stone! It educated us enough to know what certain foods are made up of and also about portion control.
My plan over the next few months is try my hardest to drink more water, eat more proteins, limit carbs and reduce my sugar intake. I think I'll do just fine with this, my only real concern is my alcohol intake. I don't drink loads but I drink fairly regularly. It goes back to routine and with Amy being off on a Wednesday and Friday, Thursday night is the start of our weekend. This isn't an excuse, it's just the way it is. In the hour between the kids going to bed and us sitting down for our tea, this is the time where alcohol is consumed. I don't want to turn into a boring b@astard or anything but I definitely need to try my hardest to limit my alcohol intake.
Motivation
I have so much motivation it's unreal. From pictures, to songs, to films, to quotes, the motivation is endless. For this year, I've decided to go back to my roots. I'll be watching things like the 80's version of the Incredible Hulk, starring Lou Ferrigno. Other things will include: Best of the Best with Eric Roberts, Masters of the Universe with Dolph Lundgren and Blood Sport with Jean Claude Van Damme. These were all films I grew up watching and if they motivated me back in the day, then why not now!
I'm really interested to see how my body shape will change over the coming months too. I've already taken photos and measurements like I did before my Freeletics challenge. So that's my plan anyway and I'm pretty much fired up to see it through. I hope you've taken something from this post and it can help you to achieve your goals. Why not let me know your plans in the comments box below?
Thanks as always,

*Disclaimer: This was a collaborative post with Brita and I was given the water filter bottle in order to give an honest review. All words and opinions are my own.