The Aquatube is a fun way to exercise every muscle in your body and you can customise it to your personal goals. I'm delighted to trial this before it officially launches tomorrow night.
The Aquatube arrived in it's very own drawstring carry bag with embroidered logo. It also came with an instructional DVD and user manual. The manual was very thorough and included general safety instructions, warming up/cooling down and a full range of exercises with pictures.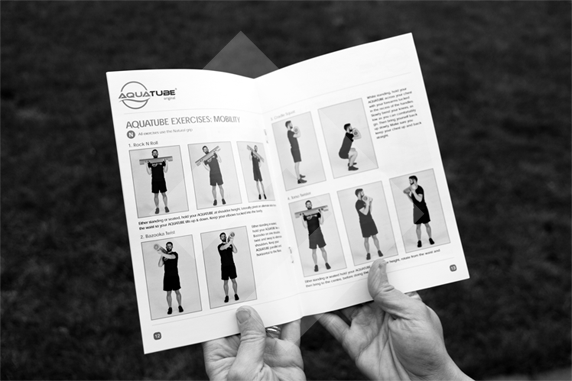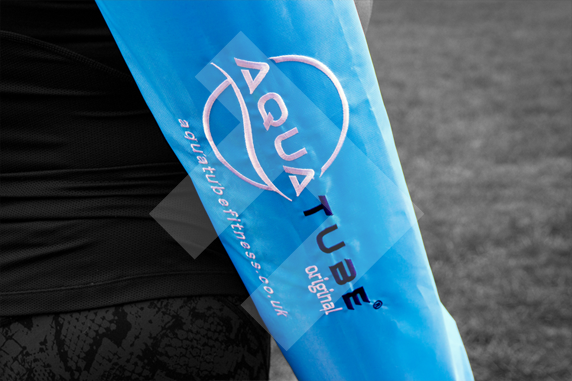 When I first held the Aquatube I wasn't sure once filled it would be heavy enough for me. I've been lifting quite heavy since the Christmas break. Well trust me, it's heavy enough! I would add extra water to certain exercises but on a whole, it's a great tool in the gym to provide you with a total body workout. I did a little routine outside today which included deadlifts, bazooka's, squats, shoulder presses, arm curls and overhead tricep extensions.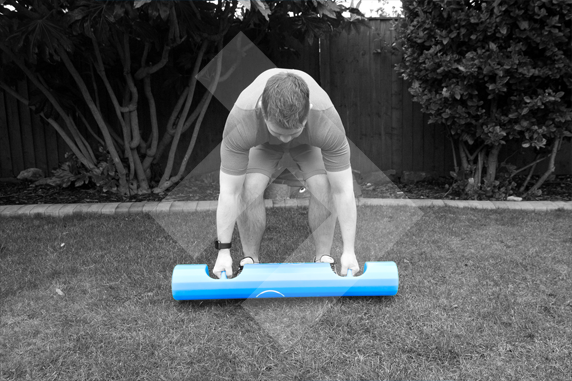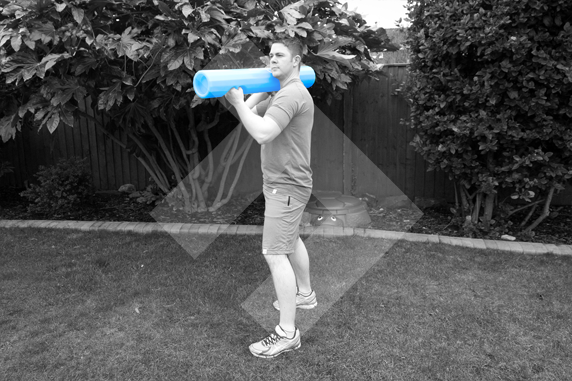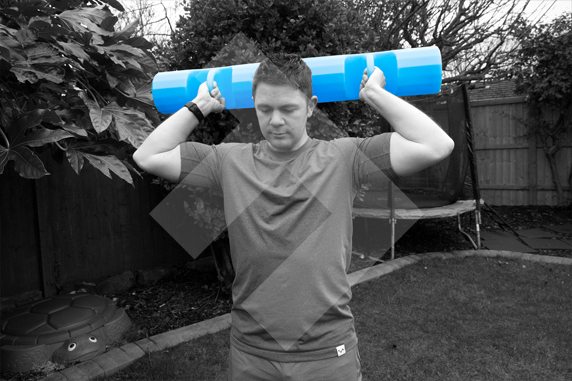 I realised fairly quickly that I was only a couple of weeks back into training after the Christmas break. I literally did nothing but eat and drink, shocking I know! The camera never lies and even though I've gained some strength recently, I've definitely lost some muscle definition. I think the Aquatube is really going to help me over the next month or so. It has a wide range of resistance based exercises that target the whole body. I'm a big fan of free weights and not machine based ones so the Aquatube ticks all the right boxes for me. It can be used at home, work, in the gym and even outside.
Before I forget, my Wife has joined the gang! I guess living with me has finally had an effect and she's started her own blog over at Mutha Fitness. Amy has recently lost over two stone through Weight Watchers. She has also taken up running and has even joined me in the gym lifting weights! Amy has also reviewed the Aquatube and you read her blog here.
Here's an Aquatube video for more demonstrations…
The Aquatube has an exclusive launch price of only £79.99 (usual price £99.99). Tune in to Ideal World on Saturday 21st January at 9pm. Available on Sky 654, Freeview 22, Virgin 747, Freesat 812 and at: www.idealworld.tv
I love the fact you can use the Aquatube anywhere and all you need to do is add and remove water to create resistance for your workout. I can see the launch going very well so make sure you tune in guys and in time!
Thanks as always for taking the time out to read my blog.

*Disclaimer: This was a collaborative post with Ideal World and I was given the Aquatube in order to give an honest review. All words and opinions are my own.