Amy's not sure where in the country it was but she can remember absolutely loving a family trip out to a maze when she was little. Her childhood memory is a fun one. Getting stuck, then finding their way out and giggling while they did it.
You can imagine our delight when we were given the opportunity to visit York Maze as a family and tell you all about our day, The kids had enjoyed the prospect of being stuck in the maze and having to call Auntie Sarah for help who had already promised to come straight away in her helicopter to rescue them. It's great that they believe she has a helicopter or could even fly one anyway, haha!
We set off bright and early and made the 90 minute journey from Durham to York. We love a day trip. Packing the essentials for the day and planning the picnic is always good fun. It's rare that at least one sandwich hasn't been eaten within the first half an hour of the journey! As we pulled into the car park it was 10.20am, only twenty minutes after opening and I must admit I did a little gasp at how busy it was already. If you're put off by crowded places (which I usually am) – don't panic! The car park was busy but York Maze is massive so everyone was so spread out, taking part in various activities. The ticket desk was really organised and seemed to be getting people through the door quickly. Nothing worse than waiting with excited kids for ages in a queue.
We were greeted by a really friendly worker who cracked a couple of jokes with the kids, then told us to enjoy our day. It was a lovely start to our York Maze experience.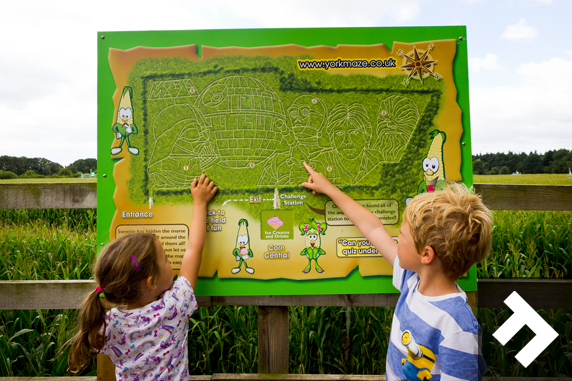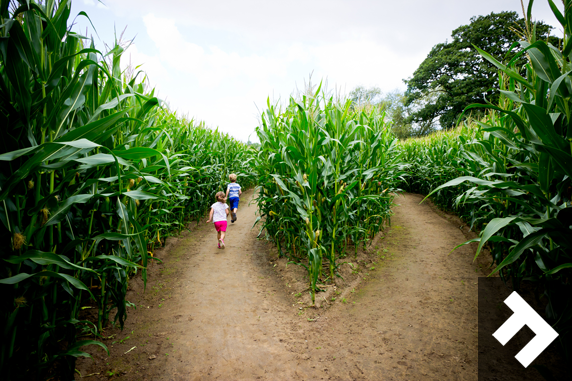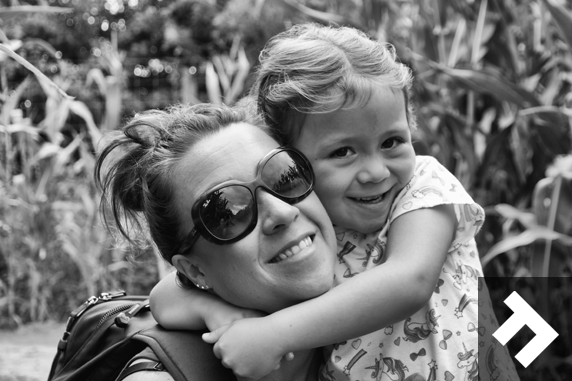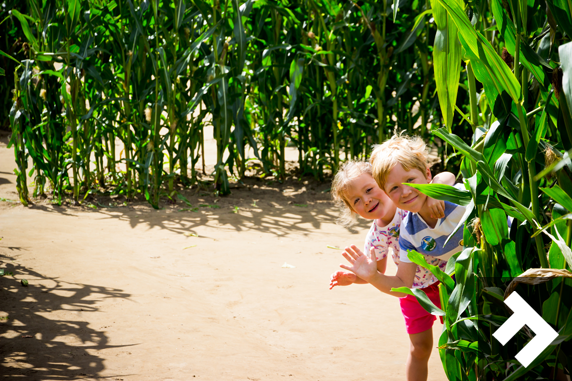 Despite walking past so many things that the kids wanted to try, we decided to head to the Giant Maze first so that we could tackle it early in the day. The entrance to it, with all of the models and maps of previous years, looked amazing. We opted for no map and wanted to see if we could just wing it. The first tower you climb up shows the map and you can see towers 1 to 6 spread around the maze. We got our bearings with tower 1 and set off. I think we managed to take a few lucky turns as we were able to get from tower 1 through to 4 without hitting too many dead ends. The kids were loving it, marching ahead then realising they'd lost sight of us, panicking a little then retracing their steps to get back to where we were! There was a Star Wars quiz with a question at each station and answer at the next, so the kids could fill in their activity leaflet and hand it in for a competition. Nice touch. Trying to find tower 5 was definitely the trickiest for us with so many dead ends. The kids thought it was hilarious! All you could hear was giggling from different sections of the maze. We reached tower 6 and had completed the Star Wars Giant Maze, hooray! I think we did it in just under an hour which left plenty of time to explore the rest of the park.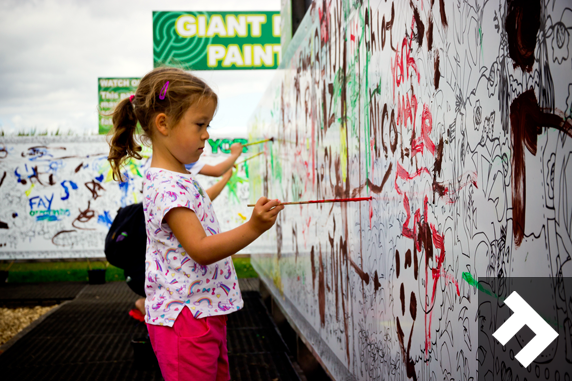 The exit of the maze came out at the Giant Mural Painting area. Such a great idea. Buckets of paint, brushes and a huge mural that gets washed clean when it's complete so every child can have a turn when they visit. We then walked over to the Scarecrow Centre which was an area full of birds of prey, snakes, lizards and even a little hedgehog! The kids could have held a snake if they'd wanted to but they weren't keen. I don't blame them because the wife and I weren't brave enough either! Within this area of the park was a big circus style tent with lots of tables and chairs, perfect for a picnic. In fact there were lots of picnic tables all around the site so no shortage of somewhere to sit if you did decide to take your own food with you. If you'd rather eat out there are plenty of places to buy food from, ranging from coffee and cake up to burger and chips and more. There seemed to be something for everyone. We had our picnic in the circus tent so we could look around and plan our next activity.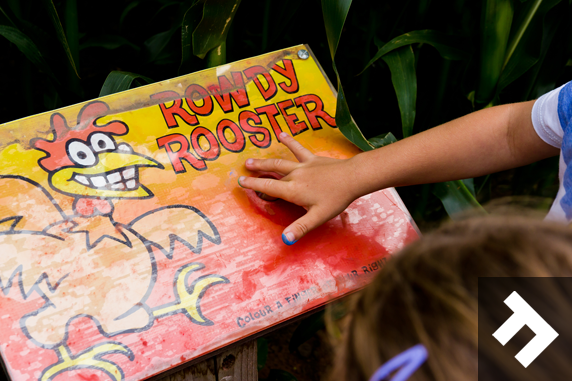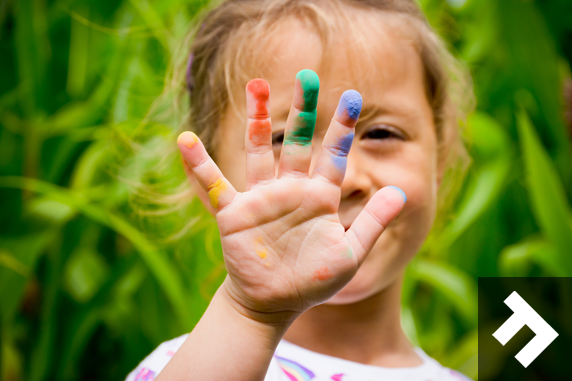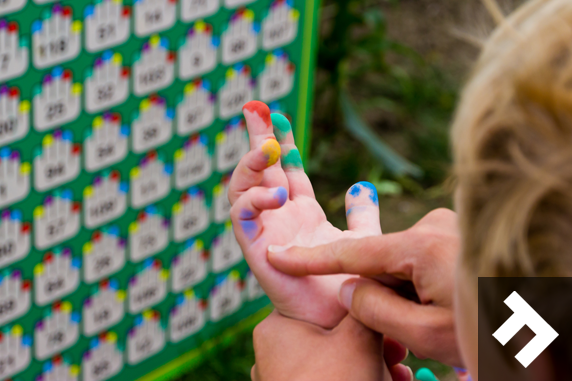 The kids had enjoyed the Giant Maze so much they excited to try the Finger Fortune Maze. Such a creative idea and perfect for young children. There was 5 stations each with a pot of coloured chalk hidden in the maze. The task was to dip a finger from your right hand into each pot and when you got to the end you had to look up your colour combination on the chart to see what funny 'dare' you got. Adam had to cluck like a chicken and Emma had to shout "yippy aye ayy". Such good fun!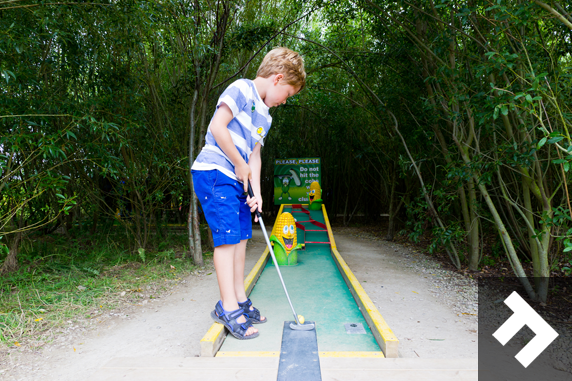 Next we moved onto Corn on the Club which was a miniature golf course. Brilliant that it didn't cost extra to do this activity as usually these are the ones that involve a hire cost and the kids always want to do it. The clubs and the golf balls were all at the start of the course on a help yourself basis.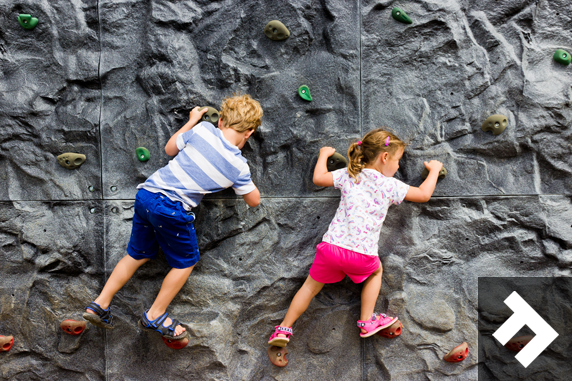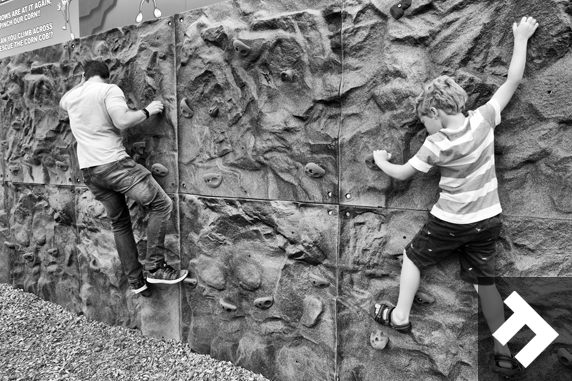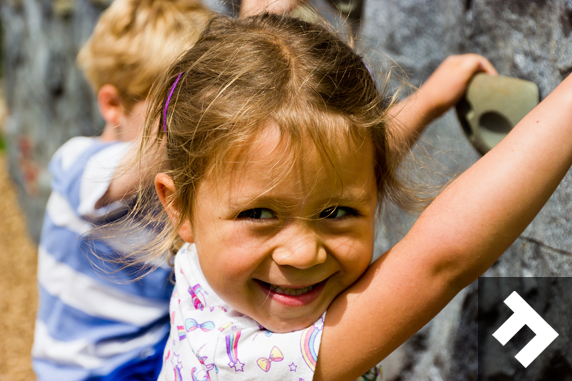 The last activity we enjoyed before leaving this area of York Maze was The Cob Cliff Challenge, which was a climbing wall with different climbing ability levels. Emma shot across like a monkey and was so proud of herself. I even had a go myself, after questioning whether grown ups were allowed on the climbing wall. It held my weight so I'm pretty sure it was OK. Climbing is such a great physical activity and so good for improving core strength. If you're ever anywhere with a climbing wall, get your kids on it.
We walked through to the main play area just in time to realise the Pig Race was starting so we hurried over to watch it. The team that were entertaining the crowd were great, lots of singing and dancing. It's apparent the staff at York Maze love their jobs. Really great to see employees enjoying themselves and helping everyone have a good day. The finale was a quad being ridden around the track and being chased by the pigs, absolutely hilarious.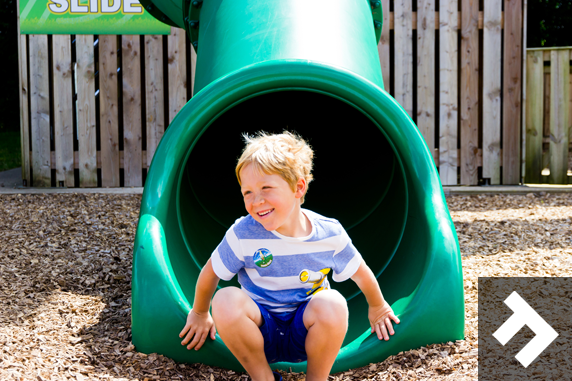 The kids wanted to play in the climbing zone and sand and water play area so we took the opportunity to bask in the rare British sunshine and enjoy a coffee from The Kernel's Coffee Shop. They have skimmed milk and soya milk! These are rare when visiting anywhere other than your mainstream coffee shops so well done York Maze for catering for the health conscious and those who are dairy free! The kids could happily play independently in this area and nothing was out of sight so we didn't have to follow them around to keep our eyes on them. They also managed to climb and jump all over Bale Mountain (who doesn't love climbing on a hay bale?) and go into the Mineshaft Maze themselves too. A great area to have a rest with a cuppa while the kids continue to play.
We wandered through the Maze of Illusions which was really fascinating, although I think would hold the interest of older kids and adults more than younger children. The magic mirrors were fun for the whole family though and set amongst trees, it was a great opportunity for us to grab some shade. Emma had been asking to go on the Corn Snake Tower Slides all day so as they were positioned right next to the illusions, off we'd go to join the queue. The kids got almost to the front when Emma at the last minute chickened out and wanted to be lifted out of the queue. Adam stood another couple of minutes and decided if she wasn't going, he wasn't going. It was really high and if your kids are thrill seekers they'll love it. The great thing is, if you have a couple of wimps like me, ha, there was a slide set at a lower height which they were both much more comfortable with so they didn't miss out on the fun.  The Jumping Pillows were next and it was really well organised. As a parent my worry with activities like this is wild kids, flying kicks and head butts. The queue was divided into small groups and advised what they were and weren't allowed to do. This meant that the kids got a good area to jump on without risk of bumping into other kids. Organised (and safe) fun!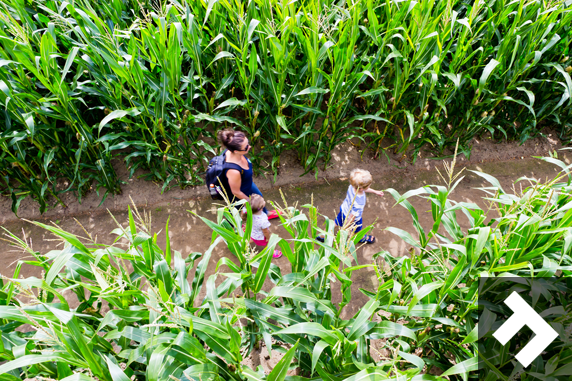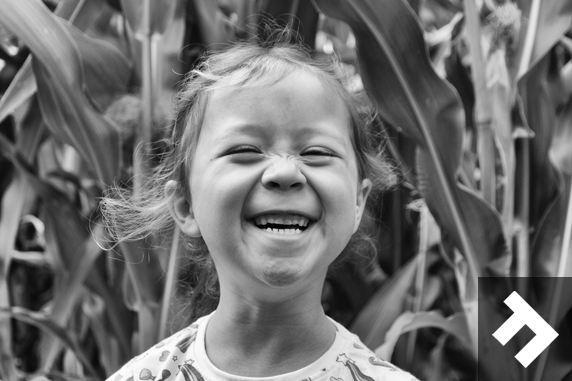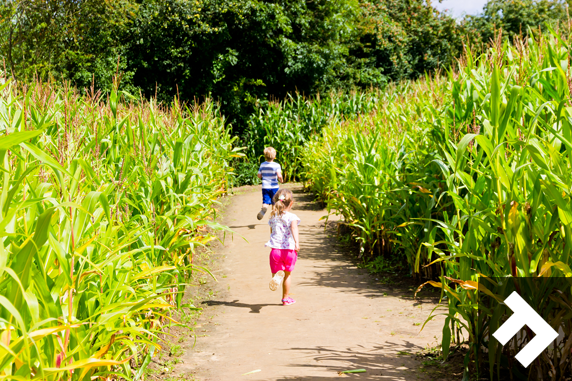 The weather was so nice and we'd all had such an awesome time in the morning that we decided to tackle the Giant Maze again. Don't be fooled into thinking when you've done it once, you can breeze through it again because you'd be wrong. It was just as funny the second time, taking routes we hadn't on the morning and meeting dead ends we'd not seen before. I did also notice that some families were treating it as a Pick Your Own vegetable trip out, munching along on the corn as they did the maze. Not sure if this is frowned upon or not but not something I would have let our kids do.
Our last area to visit of the day was Kernel Kernel's House of Cornfusion. So good we went around twice! This is one for the whole family and so laugh out loud funny as to how it makes you feel. We particularly liked the corridor inspired by the Charlie and the Chocolate Factory film, such a clever illusion and honestly not sure how on earth the centre of gravity area is done but that was so good. You'd have to try it to know what I mean!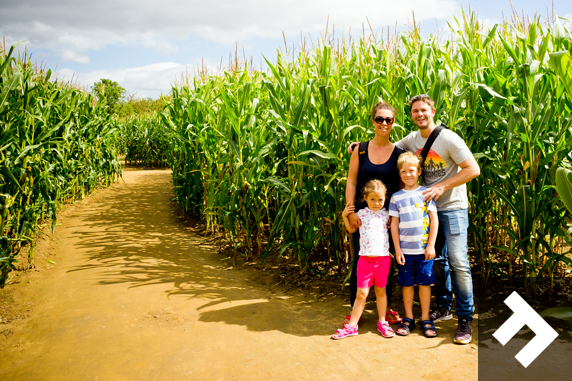 We filled an entire day at York Maze and didn't even get time to do everything because there were so many things that the kids wanted to do again. The gift shop on the way out wasn't your standard 'tat shop' as we like to call them. It was full of gorgeous unique products for your home and garden as well as pocket money toys for the kids too. I was scared to let the kids and the wife loose in there! The kids were happy with a York Maze pen and a big smile on their face from such a brilliant, fun filled day.
According to my TomTom sports watch, we managed to rack up 14,000 steps on our day out and covered an estimated distance of 6 miles. Amazing how far kids can walk when they're having fun. If you're looking for a family day out this summer, we really can't recommend York Maze enough and they're open in October half term too for lots of Halloween fun!
Let me know in the comments if you've been to York Maze before?

*Disclaimer: This was a collaborative post with York Maze and I was given free entry in order to give an honest review. All words and opinions are my own.