This is my review of the Adidas Springblade Ignite running shoes. I was lucky enough to get my hands on a pair and I was really intrigued by the design. Would they be comfortable? Would they be springy? Well lets find out shall we!
The Adidas Springblades have been around for a couple of years. The first versions had blades running from heel to toe and some critics claimed they "did nothing." Surely they must do something I thought. I guess it's all down to your expectations so I was going into this review with an open and fair mind. Here are some pics I took of the shoes: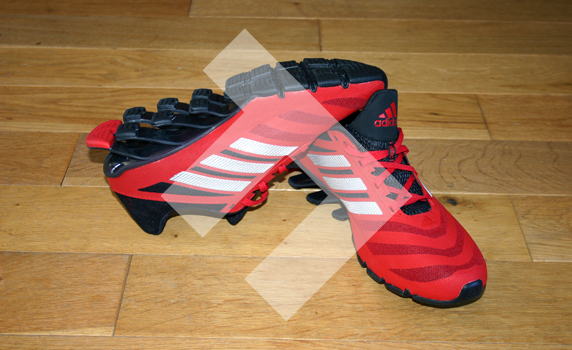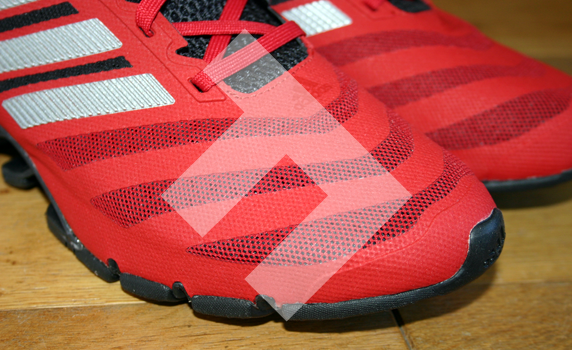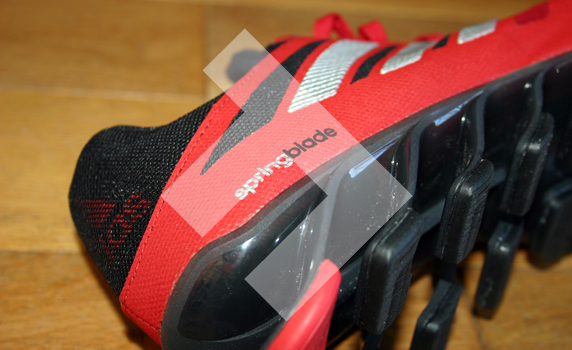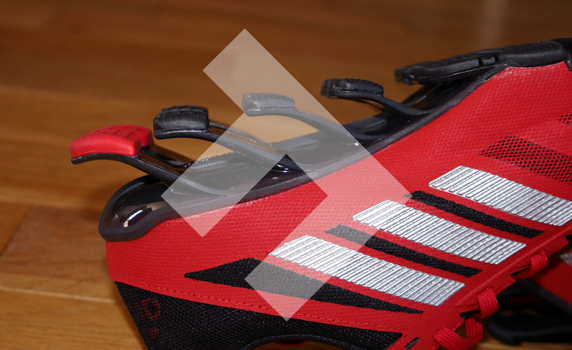 Colour is a personal preference and I'm not a massive fan of red. It may have something to do with my rival football team mind! Colour aside, the shoes are really well made and they felt great quality. Having not worn Adidas shoes since my Samba days, I was unsure what size to go for. I'm normally a nine and the Adidas Springblades fit me perfectly in a size 8.5.
I felt good all round support across and under my foot and they were a really comfortable running shoe. Weighing only 360g, they were light but not as light as many of its competitors. The overlasted forefoot mesh looks sleek and allows air in and out. Here are a few more technical benefits which I found on the official Adidas website:
Welded overlays for added stability and support
High-performance lining wicks away sweat
springblade™ outsole provides cushioning and explosive energy; EVA forefoot cushioning
ADIWEAR™ outsole offers the ultimate in high-wear durability
I was intrigued and also sceptical. They don't look like a running shoe I would normally buy, mainly because I don't buy into gimmicks. The Adidas Springblades however, are certainly not a gimmick. This may come as a shock to some people as my first run out in them proved great. They weren't as springy as I thought they'd be, which was a good thing. It was a slightly funny sensation at first but I can only describe it as Adidas giving me a helping hand with every step.
The blades are made from polymer which appear strong and I'd be surprised if these ever broke. The blades are mainly on the back of the foot. Some running experts may be scratching their heads as to why the blades are on the heel and not on the front of the foot? I did find the heel to toe transition excellent though and the road traction was to a good standard. I worry if/when on trails if anything were to get stuck in between the blades.
The Adidas Springblades aren't going to knock half an hour off your half marathon PB but I do think they're comfortable and stylish. Even though red isn't my colour, that aside the quality is exceptional. I believe they retail at £95 which isn't a badly priced running shoe.