There's a window of time during childhood where seeing farm animals is still such an amazing experience. Our two kids are still in that stage, especially Emma who still gasps if we drive past a field of cows or spots a horse.
So when we were invited to spend the day with the guys at Whitehouse Farm, we jumped at the chance. After all of the rain we've been having in the holidays, we miraculously managed to visit on a really sunny day, so felt like we had an actual summer day trip! We took the 45 minute drive up to Morpeth in Northumberland and arrived just a little before opening time at 10am. The car park was huge so no worry of getting a space. The kids were delighted to spot some goats and ponies that we could go and have a stroke of before we even went in!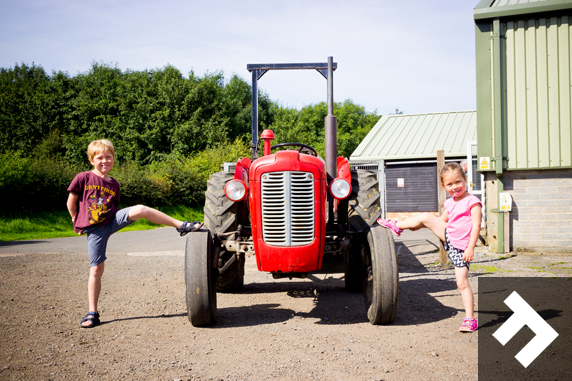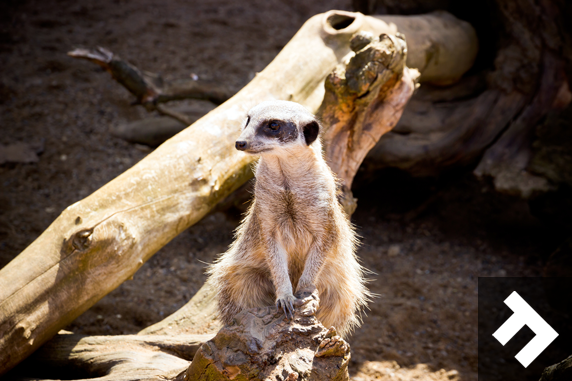 The entrance kiosk was fast and efficient so we were into the farm centre within minutes of opening. As it was our first visit we had planned to have a wander around before we took part in any activities so we could plan what we wanted to do throughout the day. Unfortunately with two excited kids, faced with lots of things to see and do, we weren't quite as organised as planned, ha! The first thing that they spotted was the meerkat and monkey enclosure. I don't care what anybody says, meerkats are hilarious to watch! The kids were engrossed so we planned to return for the feeding session later in the day.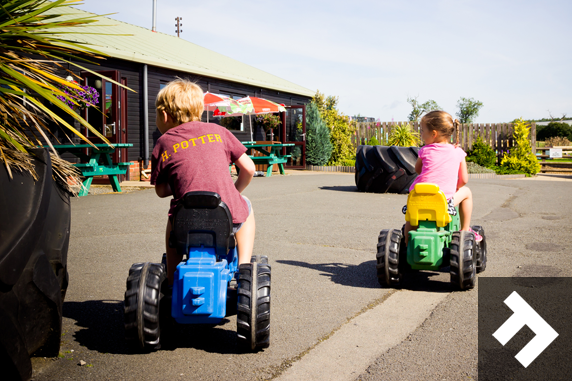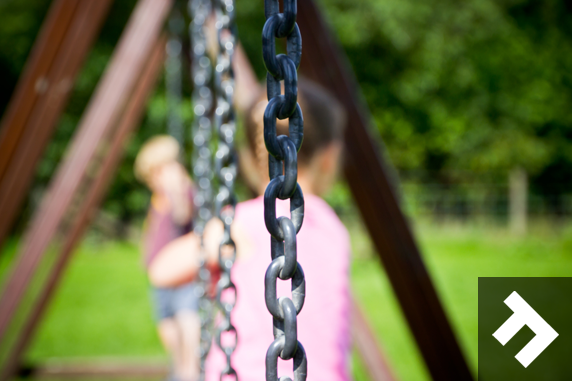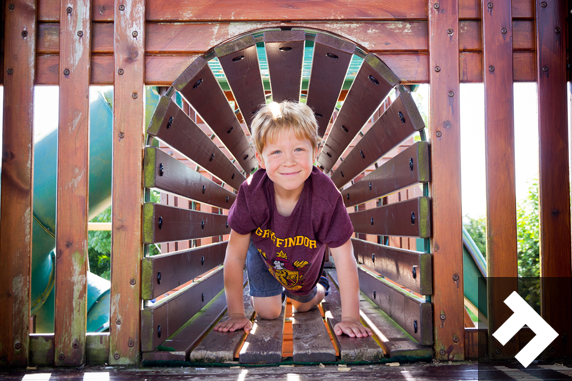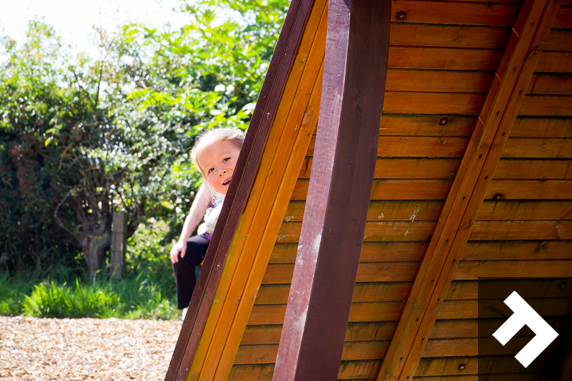 The small ride-on tractors were all lined up, untouched. This was like a big green light for the kids to race straight over to them, grab which ones they wanted and ride around the big tyres like lunatics. Small enough for tots but not so small that our 7 year old couldn't jump on and have a fun ride too. Perfectly placed outside of the cafe, ideal if you wanted to enjoy a cuppa or even lunch while the kids still play. Next we moved onto the adventure playground which was absolutely perfect for our two. Tunnels to crawl through, climbing walls to climb up and slides to slide down. There's also a small version positioned right next to the bigger one which means if you have children who aren't quite at the same play age, they can both have fun without you needing to have eyes in the front, sides and back of your head!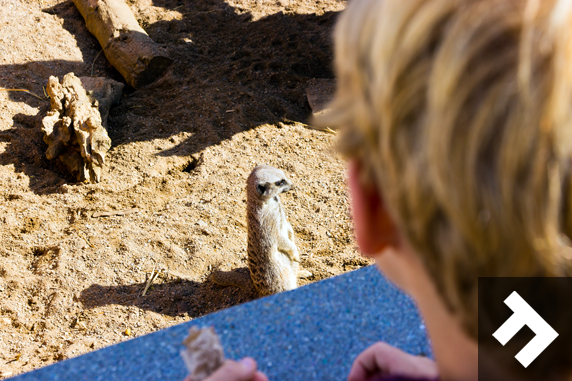 We'd purchased animal food at the entrance kiosk so headed off to the various barns to see what we could feed. We started with the animal petting barn which had all of the small animals in such as rabbits, guinea pigs and even, as Emma called it, a stunk! She was very excited to see the skunk because we'd never seen one before. Unfortunately, it was too sleepy to come out for a good look but we managed to peek at it a little bit. We also had a walk through critter cavern which had all sorts of gross (ha!) creatures in such as snakes and spiders! If your children like to join in organised sessions there was plenty throughout the day where kids got the opportunity to hold an animal.
There was also a magic show on at regular intervals as well as a craft activity area. Our two were quite happy just to look around at their own pace so we didn't join many of the organised sessions. We did queue to bottle feed a calf and both kids had a turn. Those calves may be small but they were so strong! The kids almost lost the bottle a couple of times. They also enjoyed feeding the meerkats although Adam was definitely happier because he got an egg to throw in whereas Emma was handed live meal worms, ha! There are lots of hand washing stations around the site and signs to encourage everyone to use them so no worries of germs.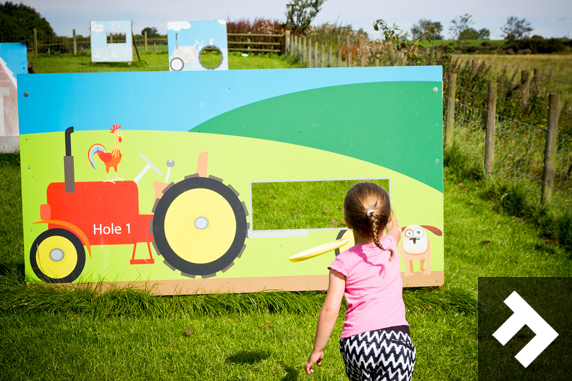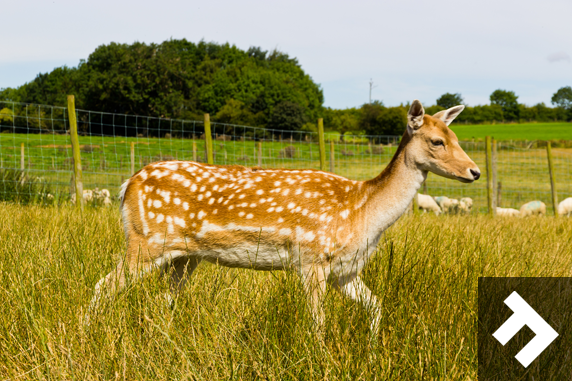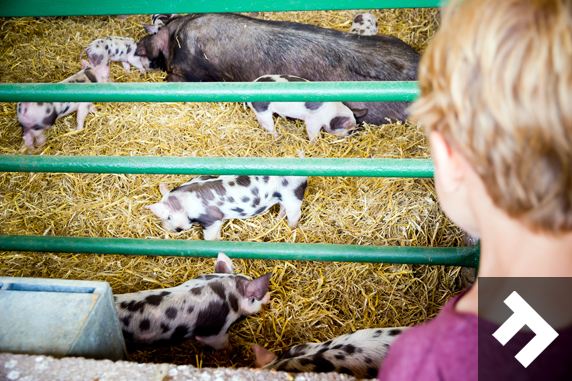 We had our picnic in the trampoline and frisbee golf area. There were loads of picnic tables and benches so bringing your own food was definitely welcomed at Whitehouse Farm even though there was a gorgeous smelling cafe on site too. The kids enjoyed a turn on the trampolines and bouncy castles and the frisbee golf was such a clever idea. Never seen that one before. Nearby were the owls and deer so we wandered through to have a look at them all. The deer were a magnificent sight. We moved from there onto Porkies Parlour where we saw all of the pigs and their piglets as well as a pretty funny and enormous pot bellied pig.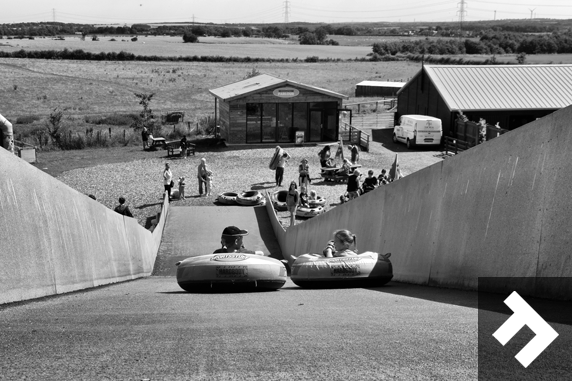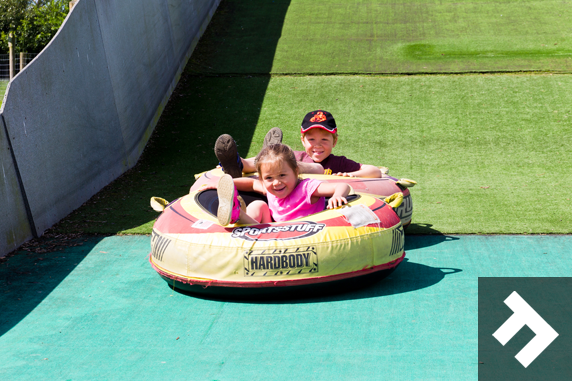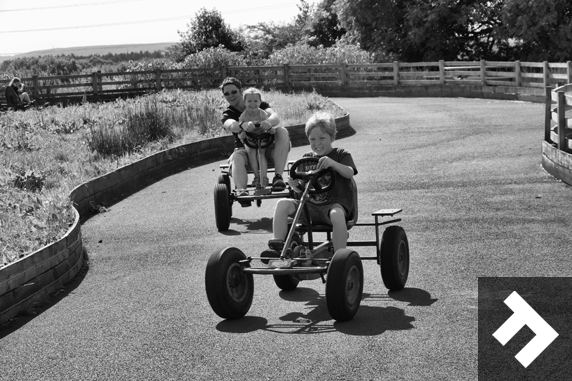 The kids were desperate to go on the donut dash. I must admit we were a little put off that you had to buy tickets to go on this one. Battery powered activities are usually chargeable at places such as this but we were surprised to see that it cost to go down the donut dash. Perhaps a free ticket per child would be a good idea with further tickets able to be purchased after that. Our kids definitely wouldn't have wanted to just have one ride so I'm sure tickets would still sell. They absolutely loved it though and definitely a winner for older kids too. We then headed to the Go Kart Track and we all had a go, this is one for the whole family. Great exercise too. My legs were like jelly by the time I'd done a few laps with Emma on my knee.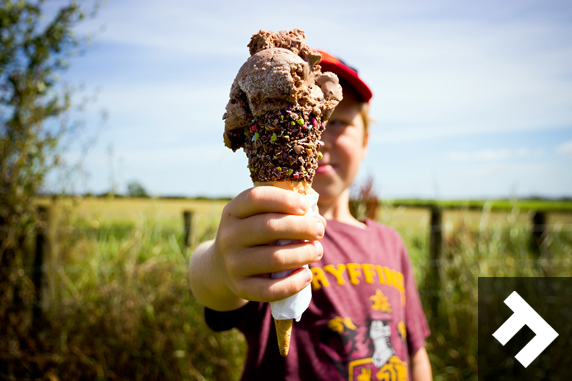 When we finished playing on the go karts we timed it perfectly for the queue forming for the tractor ride. We thought we'd missed it because it was full by the time we got to the front of the queue but the driver kindly said he'd only be 5 minutes and would give everyone else a ride too. Phew! No disappointed kids. We had a great ride around the fields in the sunshine, the kids were thrilled. It was so hot and sunny it was definitely time for an ice cream. So off we went to the Ice Cream Parlour to have what the wife described as one of the best ice creams she'd ever had. They did look amazing and so reasonably priced too. Sometimes when you're a captive market the prices reflect it so well done Whitehouse Farm for fair pricing.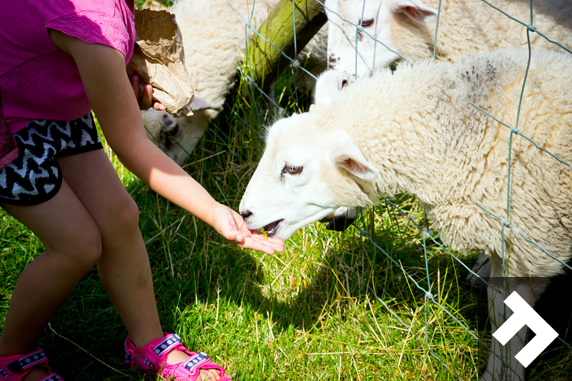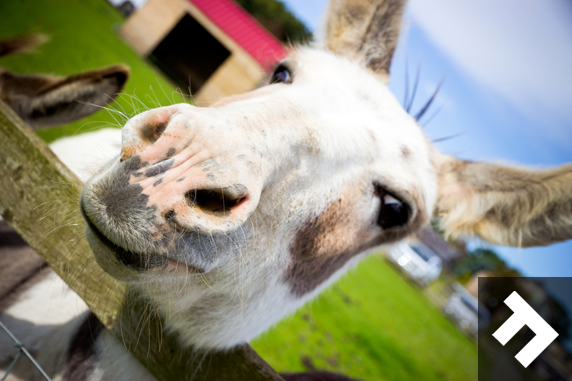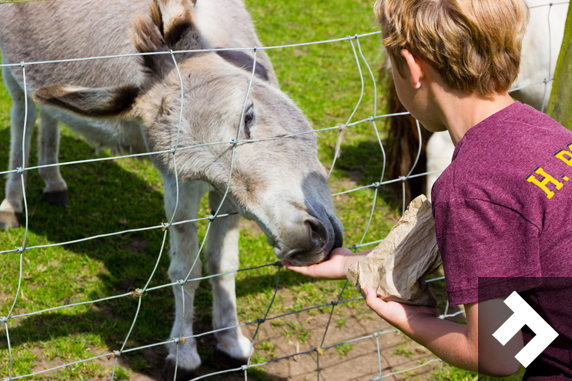 I think we saved the best until last and to be honest, it wasn't even intentional. We'd promised the kids they could buy something in the gift shop so as they were making their purchase, the lad that served us asked if we'd seen everything to which we answered that we had. Then he asked if we'd been to the outdoor paddocks and walkway. We hadn't even realised we'd not been to see the alpacas and other big animals! Just as well we still had some animal food left. We spent our last hour there leisurely walking around this area feeding goats, sheep and alpacas. We also saw the ponies and cows. Adam enjoyed the wind-up feeding station for the goats that were up on goat mountain, which was a nice novelty touch.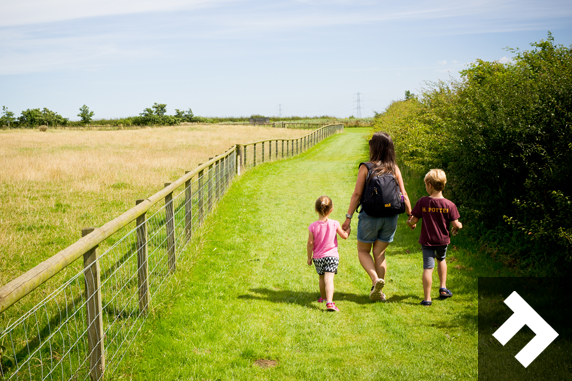 According to my TomTom sports watch, we racked up 10,000 steps at Whitehouse Farm and covered an estimated 3.5 miles. That's 10,000 steps of fun at the farm!
Have any of you visited Whitehouse Farm before?

*Disclaimer: This was a collaborative post with Whitehouse Farm and I was given free entry in order to give an honest review. All words and opinions are my own.