I was delighted to recently test out the Jabra Sport Coach (Special Edition). They're the world's first sports headphones with automatic rep counting.
The Jabra Sport Coach box was pretty impressive so I've taken some photographs…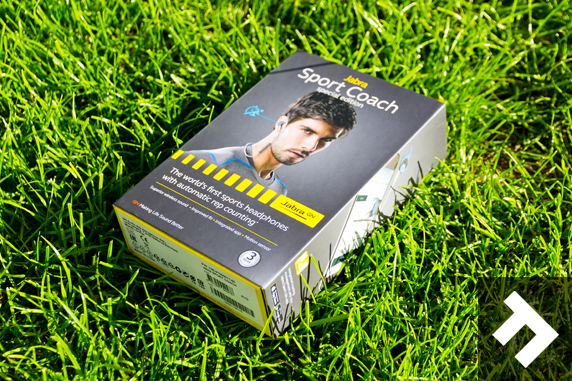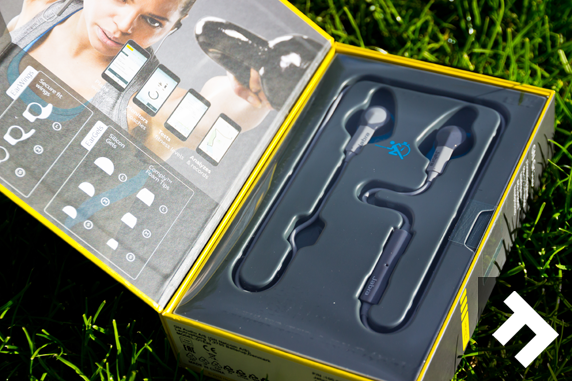 I was also really impressed with all the features. I've listed them below…
Features
Superior quality wireless sound and calls – Enhanced wireless sound for up to 5 hours play time
Automatic repetition counting – Built –in TrackFit motion sensor now automatically counts your reps
In-ear audio coaching – Get intelligent in-ear audio coaching personalised to your workout
Integrated training management – Build a customised workout and analyse your performance using the Jabra Sport Life app
Perfect and secure fit – Incredibly light, ultra-secure headphones that lock in and won't fall out
Comply isolation premium foam ear tips – Now enjoy a more powerful sound that gives passive noise cancellation and enhanced bass
3 year warranty against sweat – Sweat and weather resistant with a limited 3 year warranty against failure from sweat (registration required)
The Test
I decided to test these headphones out on three different sports. I chose Running, Boxing and Circuit Training. All of these involve some kind of head and shoulder movement, which are perfect sports to test.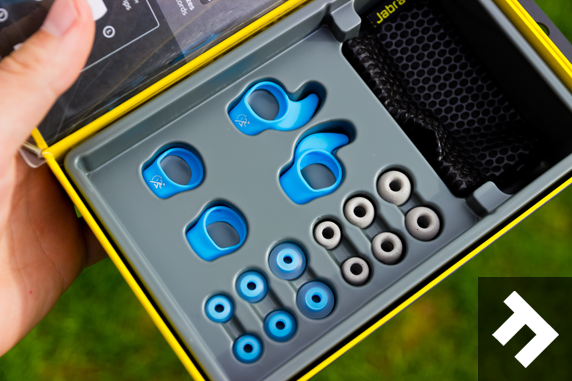 Upon opening the box, I noticed the headphones, booklets and various ear wings and ear gels. The ear gel fit inside your ear and you have a choice of two types – silicon and comply foam tips. Simply clip them on and try in your ears to get the best fit. I settled on the large silicon gels.
The ear wings were fairly easy to attach on and off. The slight issue I had was fitting them in my ear to try them. However, I found a nice little video online and trying them in front of a mirror really helped. Investing ten minutes into this process will ensure you get a tight and comfortable fit. I settled on the large size as these fit me perfectly.
So with the correct fitting ear wings and silicon gels, I was ready to download the Jabra Sport Life app. This helps track and evaluate your workouts. It also included some pretty cool in-ear voice coaching. To be totally honest with you, I'm not really a techy person! Blame my age! I was setup though and ready to go.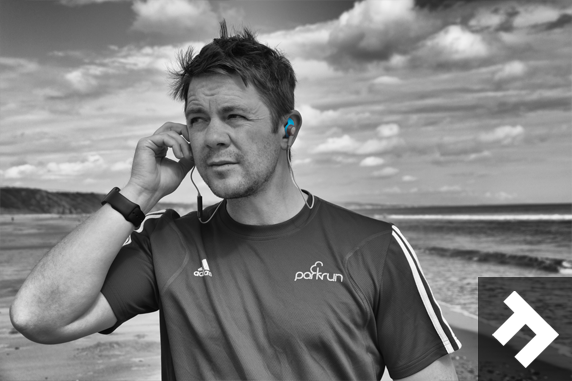 Running
Running is probably one of the most popular exercises to try and lose weight. I guess you have all tried running at some point in your life and some stick at it because they really enjoy it. I'm currently an in and out type of runner so I do it sometimes. Wearing headphones while out running is also a popular thing to do. Certain music can act as motivation and I know I have certain tracks in my playlist to help up those difficult hills!
I thought I'd test the Jabra headphones out while running because you have lots of head movement. I have tried headphones in the past and they either fall out or the music isn't very clear. I decided to hit the beach on a lovely sunny day.
To connect the headphones to your mobile phone, simply turn on your Bluetooth and select Jabra. Go into your music library and press play, it's as simple as that!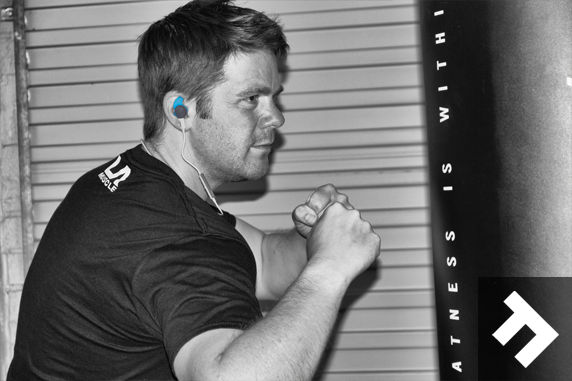 Boxing
This has been part of my exercise routine for a while now. Punching the bag is also great for stress too! Again, you have lots of head movement so I thought this would be a perfect exercise to test out the Jabra headphones.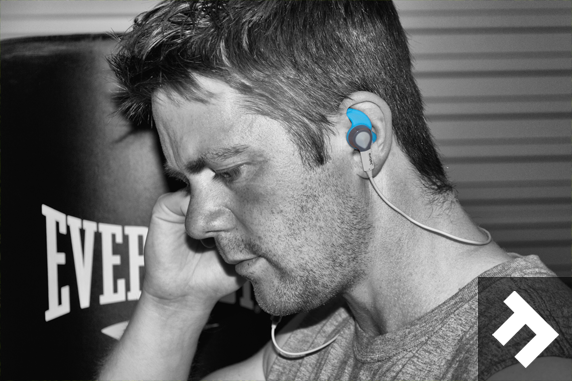 Circuit Training
I'm also doing lots of circuit training including bodyweight exercises such as dips, press-ups and pull-ups. Plus weight training like bench press, deadlifts and bent-over rows. I'll jump from one exercise to another fairly quickly to keep the intensity up. It's important to match the exercises by body part so I'll do a chest followed by a back. A bicep followed by a tricep etc. I thought this would be an excellent opportunity to test out the Jabra headphones as my heads and my arms will be all over the place, haha!
Conclusions
I don't think I've ever tried wireless headphones before so I was intrigued and excited to try the Jabra out. I found the fit initially quite strange as you literally cannot hear a single thing around you once they're in. Mutha Fitness was asking me questions and I couldn't hear her. I may need to wear these more often when she's around, haha!
I found the music quality to be really good – crystal clear to be honest. There's a volume controller on the right hand side of the wire, which was handy to use at times. There's also a button which allows you to answer calls and redial your last number. The battery should last you five hours so if you can finish a marathon in under that time, you should be ok!
Throughout the running, boxing and training, the fit remained tight, secure and comfortable. The music quality remained clear and didn't flicker or break. I hit the punch bag with plenty of jabs, crosses and hooks. The Jabra headphones didn't budge and the music quality was exceptional. My playlist was of course the Rocky soundtrack, haha! Wearing headphones without the wire getting in the way is a wonderful thing.
Overall I can highly recommend the Jabra Sport Coach Headphones. The RRP price is £99.99, which I think is a pretty good buy when compared to Apple, Beats By Dre and Bose.
Do you like to wear headphones while training?

*Disclaimer: This was a collaborative post with go2 telecom and I was given the Jabra Sport Coach Headphones in order to give an honest review. All words and opinions are my own.