I love it when you get asked to do a review and the timing is perfect. We were due to go on holiday within a few days and the forecast didn't look great. One item of clothing I've never purchased (but always wanted) was a decent waterproof jacket.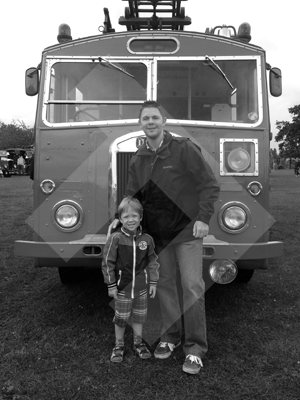 In my inbox was an email from Mountain Warehouse asking me to review one of their waterproof jackets. Excellent! I searched the site and decided that the product I'd like to review was the Storm 3 in 1 Waterproof Men's Jacket. It sounded perfect for me and they also did it in blue, which is my favourite colour.
The jacket arrived the next day so I can highly recommend the delivery time! I chose a medium in size as I'm normally always a medium. However, this jacket seemed quite big on me. One of the main reasons I chose the Storm was it has a removable fleece inner jacket. A fantastic idea it must be said so when I removed this I knew the jacket was a touch too big.
We had a family trip into Durham the next day and I exchanged it in the Mountain Warehouse shop. This exchange was very easy to do and the staff were very helpful.
The image above is of Adam and I next to my friends fire engine at Preston Hall. It was an overcast day (even though Adam wanted to wear shorts!) so it was perfect to try out my new waterproof jacket and Amy said I modelled it very well, haha.
Here are a few more beauty shots of the jacket…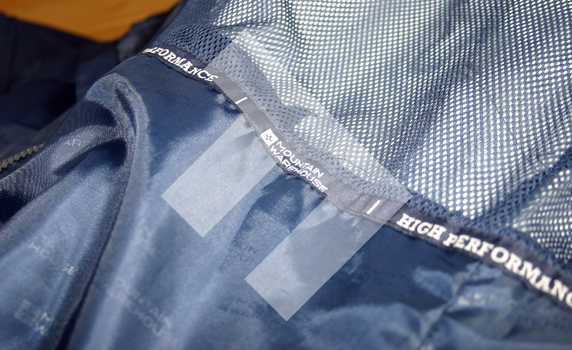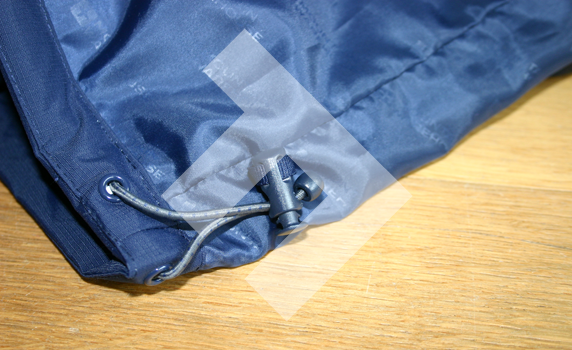 The Storm is perfect for walking, outdoor activity or everyday wear across all seasons. Other features include:
Waterproof – Our IsoDry fabric has a waterproof and breathable membrane to allow perspiration out, but keep you dry
Taped Seams – Taped seams make this garment fully waterproof
Storm Flap – Prevents wind or rain getting in at the zip Mesh Lining – Allows air to circulate, extra ventilation to help keep you cool
Adjustable Hood – Elastic cord with plastic toggles lets you tighten the hood for a secure fit
Adjustable Hem – Elastic cord with plastic toggles lets you draw the hem in for a better fit
Adjustable Cuffs – Adjust to fit with a Velcro strap – also great for preventing water getting in at the cuffs
Antipill – Inner fleece has been made to prevent little balls of fluff often caused by washing, rubbing or abrasions
Headphone Compatible – Feed your headphones through an inside pocket and take your music wherever you go
I think the quality of the jacket is extremely high and I can see no reason why I wouldn't get 7+ years out of it. The design is timeless and as blue is my favourite colour, I won't get sick of the colour either. Since receiving the jacket, we've welcomed 'Yogi' the Hungarian Vizsla into our house. Something tells me this jacket will come in handy when walking Yogi on those cold, damp mornings!
Thanks for reading and I can definitely recommend Mountain Warehouse to you guys.