I'm currently testing out the fantastic UPRIGHT GO and I'm really impressed with it so far. It's no wonder it received 13,000 backers and raised $1,118,000 on Kickstarter.
Now available through Apple, the UPRIGHT GO is your own personal posture trainer. Better body language gives you more confidence. It's not just your health that projects who you are! Your body language does too so make sure you're sending out the right message.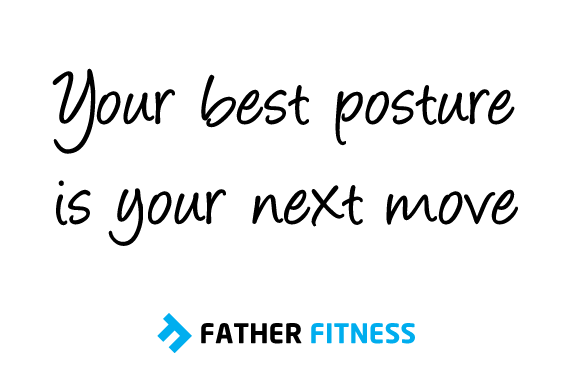 When I first picked up a weight over 22 years ago, I was warned about one thing. Protect your back. If you love your back, it'll love you back. Did you see what I did there? Of course at 16, you don't think about these things! I was informed that your back is like the hub of your body and if it fails, you can affect a number of things. I continued to chuck weights around for a few years until I had a long break in my mid 20's. By the time I started to train again at 30, I had developed an occasionally sore lower back. This was probably due to not training at all, combined with poor posture throughout my 20's.
Even in my 30's, my posture probably wasn't as good as it should've been. I'm conscious about it from a 'sticking your belly out' point of view. It's not until I've started using the UPRIGHT GO that I've realised about my poor posture while sitting at my desk. I'm wearing it again now as I'm typing this post. I also highlighted 'text neck' in my last post and it totally makes sense. If we don't address it now, we will be in a few years time!
I've continued to use the UPRIGHT GO in training mode for a number of days. The battery actually ran out the other day and it was really easy to charge up. I used the handy rubber lead to connect it to my computer via the USB. I got around ten days of regular use on the first charge – this was straight out of the box. The light turns from red to green once charging is complete and you can check your battery level through the app.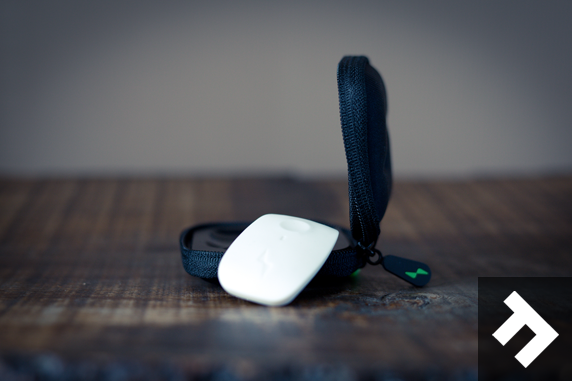 I was walking down to school last week and someone started randomly touching my back, haha! They had been reading my previous blog post and they were checking where the device was. As I was still in training mode, I didn't have it on at the time. I recently started using the UPRIGHT GO in tracking mode. While in training mode the device vibrates every time you slouch. While in tracking mode, it doesn't vibrate but will track your posture. I wore it while sitting at my computer and for general work about the house. I purposely haven't synced it yet, as I'd like to discuss the results with you guys in my next post. I'm really intrigued to see how I've compared!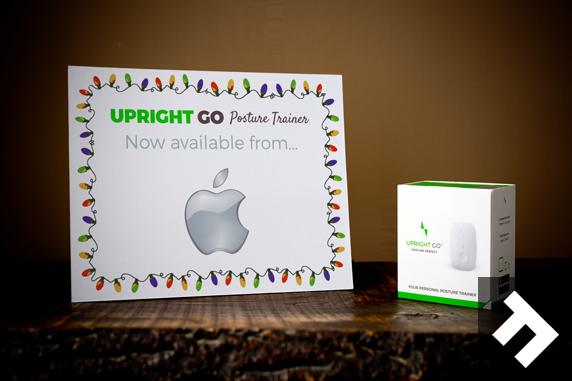 I'm really enjoying the UPRIGHT GO so far. I think it's such a fantastic concept! Now available from Apple and the UPRIGHT website, the UPRIGHT GO retails at £79.95 and it would make an ideal stocking filler this year.

*Disclaimer: This was a collaborative post with Upright Technologies and I was given the UPRIGHT GO in order to give an honest review. All words and opinions are my own.