If you say the two words, meat and BBQ to me, I'm there! Who doesn't love a BBQ? So when I was asked to try out Debbie & Andrew's range of clean & lean, high protein sausages, I was more than happy to oblige!
The branding and packaging of the Debbie & Andrew's range is really attractive so there must be good shelf appeal in supermarkets. I certainly know they'd grab my attention. The range is targeted at those who want to support their low fat health kick and perhaps increase their protein intake. I'm always on the lookout for tasty, high protein foods and with 25g of protein per serving these sausages certainly tick that box. Low in saturated fat, high in protein and wheat, dairy and gluten free, they do cover a variety of diets.
My wife follows the Weight Watchers plan so she did the usual, scanning the barcodes on her app to see what the damage would be. The result was low points for both varieties with the chicken coming out the lowest so they are a great option for anyone following WW or similar as the low fat, high protein combo fits well with these programs. So the wife was happy!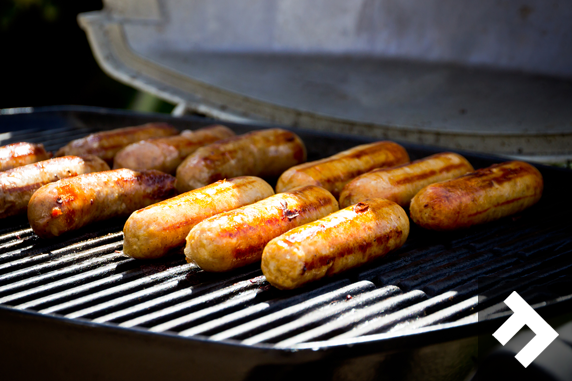 Believe it or not, the sun was shining for a perfectly timed Saturday lunch BBQ, so we decided to have a family get together in the sunshine. No matter how 'in the zone' I am, there's no resisting a beer for these occasions, so beer in hand, I set away cooking the two varieties of sausages I was sent to try.
They cooked beautifully. Operating a BBQ is well known man skill, ha, and there's nothing worse than meat that falls apart or skin so thick on sausages that they take a lifetime to cook or burn instantly. This certainly wasn't the case with these sausages so it was a stress free BBQ and I could enjoy my beer while I cooked.
The herbs and flavourings within both varieties were delicious and the sausages got a big thumbs up from all the family ranging in age from my 5 year old daughter up to my 68 year old father-in-law. I think I converted the in-laws to chicken sausages that day proving that it's good to try new foods no matter how old you are or what diet you follow.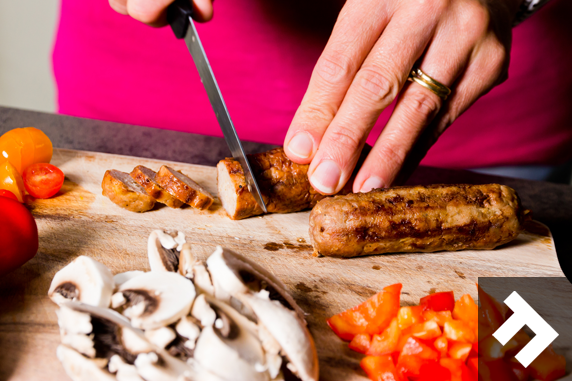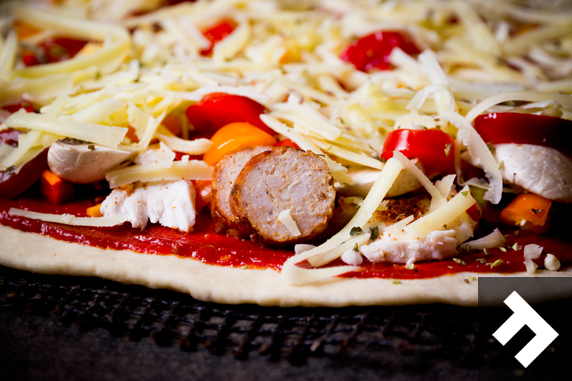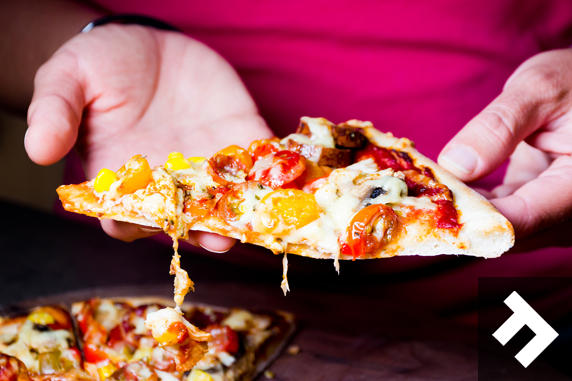 We decided to keep a couple of sausages back so we could put some on our home made pizzas we were having that evening. Such a good idea! We sliced them really thinly and I'm sure you can tell by the photos that they were delicious. The sausages are bursting with flavour and could be used as breakfast sausages, on a BBQ or pizza, in a casserole or pasta dish. A versatile product that will definitely be making its way onto our shopping list.
Do you love a BBQ?

*Disclaimer: This was a collaborative post with Debbie & Andrew's and I was given the protein sausages in order to give an honest review. All words and opinions are my own.