Thai food is known to be one of the healthiest cuisines around the world and with the added bonus of being absolutely delicious, you're onto a winner. Many Thai dishes include coconut milk, chillies, lemon grass, galangal and turmeric. The health benefits definitely make for an interesting read.
Coconut Milk – Known to lower bad cholesterol whilst promoting good cholesterol and boosts immunity
Chillies – Thought to improve heart health and increase circulation
Lemon Grass – Can relieve cold and flu symptoms as well as fight off headaches
Galangal – Assists with digestion and improves blood circulation
Turmeric – Increased digestive health and known to improve cardiovascular conditions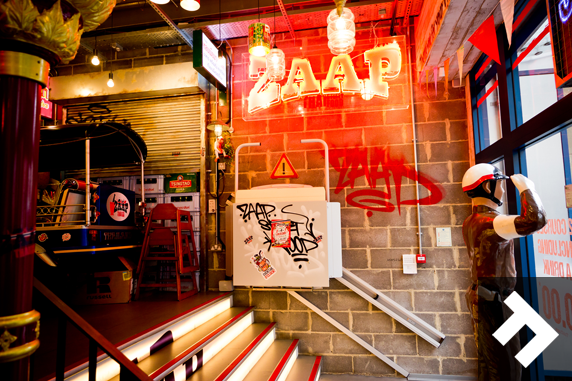 So if the health benefits alone aren't enough to convince you that Thai food is one to sample, then let me tell you about our amazing experience at Zaap Thai Newcastle. The restaurant itself is in a great location, between China Town and The Gate and surrounded by several public transport links. We decided we'd have a lunch time visit and parked nearby. Loads of spaces, no stress!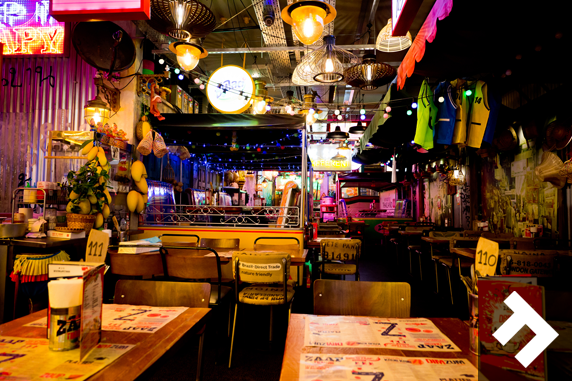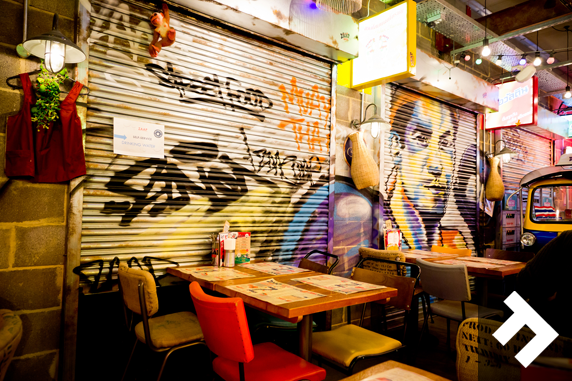 As you walk through the doors of Zaap Thai you'll be greeted with what can only be described as the wow factor. The decor is incredible and makes you feel like you are sitting on a street in Bangkok experiencing real Thai street food. With the authentic Tuk Tuks, street signs and graffiti, it really was fascinating to sit and look around while we dined. I hope I've managed to capture the authenticity in the photographs.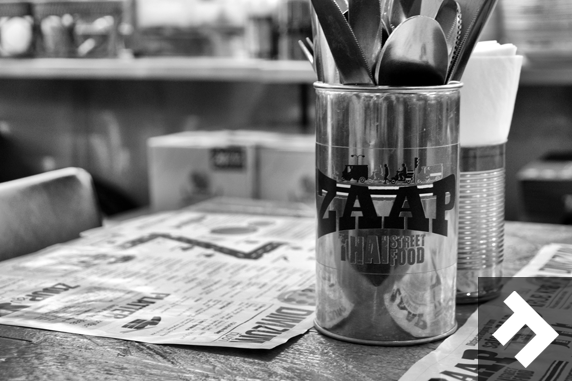 The menu does seem large and complicated at first glance but it really wasn't. It's separated into starters, sharing platters and soups then main courses are split out into noodle dishes, stir fry, salads and curries. There's also a handy spice-o-meter so you don't get any nasty surprises, haha! If dishes are spicy they are labelled with a chilli that either represents tingly, fiery or Zaap (for the true spice lovers like the wife!) We opted for a couple of sharing platters, a noodle dish and a curry. You can choose your preferred meat for most dishes too.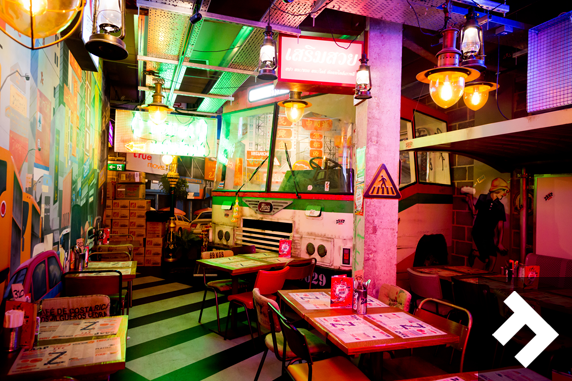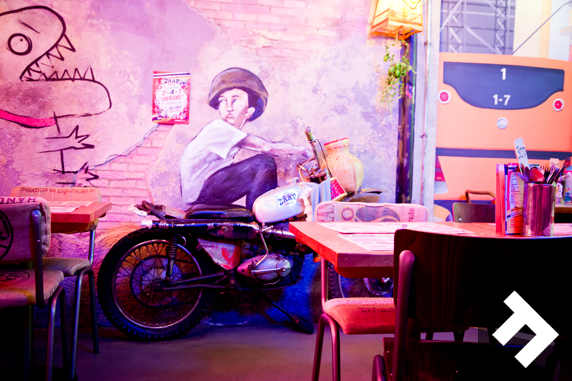 In true Thai tradition we shared all the dishes so we both got to sample a bit of everything that arrived. We loved the big trays that the food was served on, we've never been to Thailand but we just knew that the plates, cups and crockery on the table was picked with authenticity in mind because it seemed so quirky. Big plus point for Zaap Thai was a free 'help yourself' option for drinking water. You don't get many restaurants that would offer this, in fact I think that was the first for me. There was also a cool popcorn station that the kids would have loved!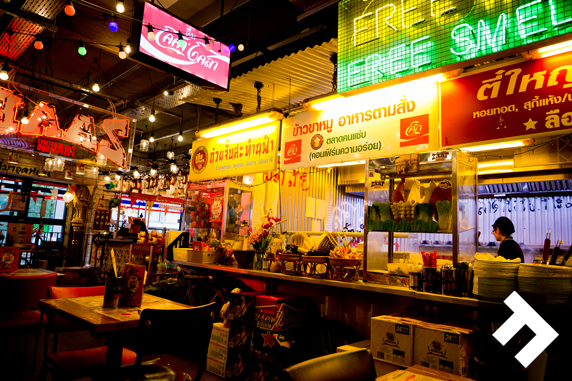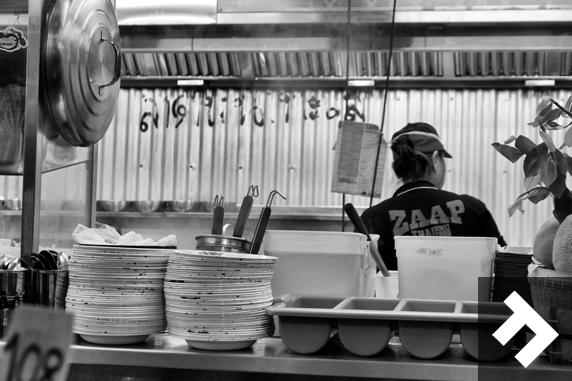 You could see the kitchen from our table as it's all open to keep the 'street food' vibe and it was a real hustle and bustle of activity. The food was coming out quickly and efficiently and with very little noise from the kitchen our dining experience wasn't spoilt by clattering plates and shouting chefs. It seemed like a well oiled machine. Very sleek operation.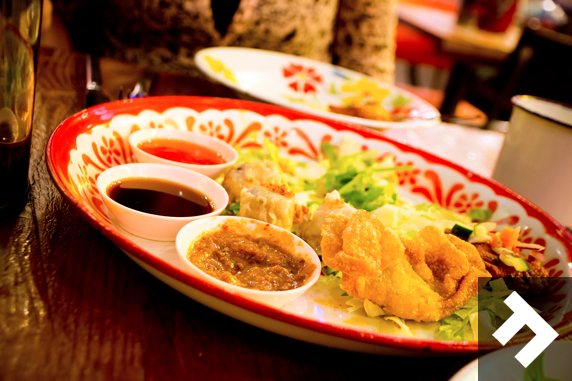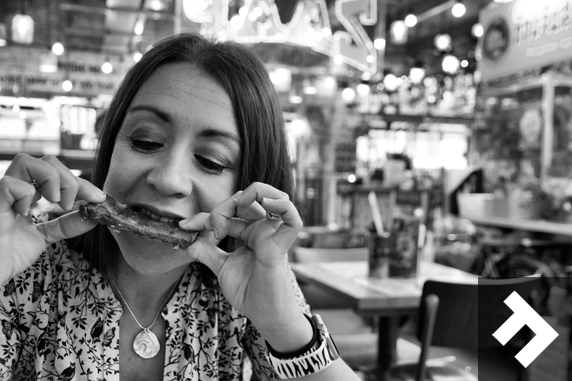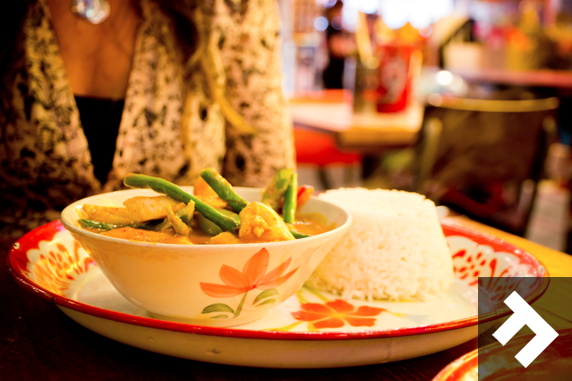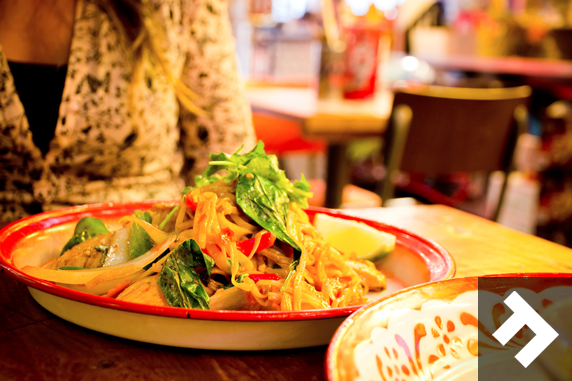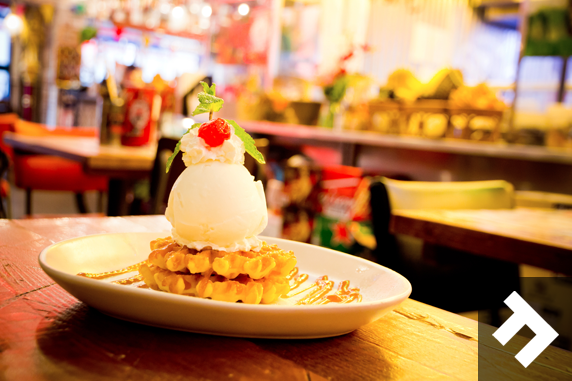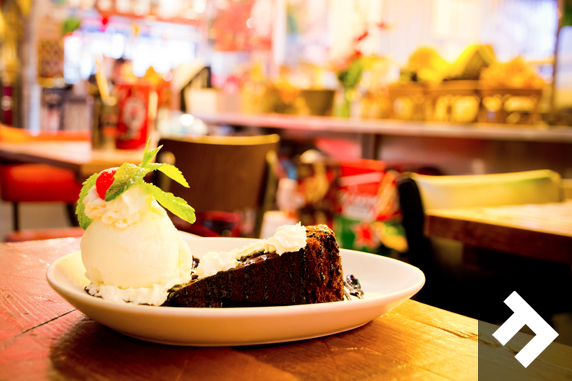 The food was amazing. Who doesn't love a sharing platter of little parcels of meat and delicious dipping sauces? Our main courses were the Gang Panaeng curry with rice and the Pad Kee Mao noodle dish. We went with chicken and we weren't disappointed. The fusion of flavours in both dishes was amazing and the meat was so tender. Winning combination. We wouldn't normally order dessert but we wanted to try a full range from the menu so finished off with chocolate fudge cake and caramel waffles. I strategically took the photo from above so you can't see how big the portion was. Don't want you all thinking we're total greedy pigs, haha!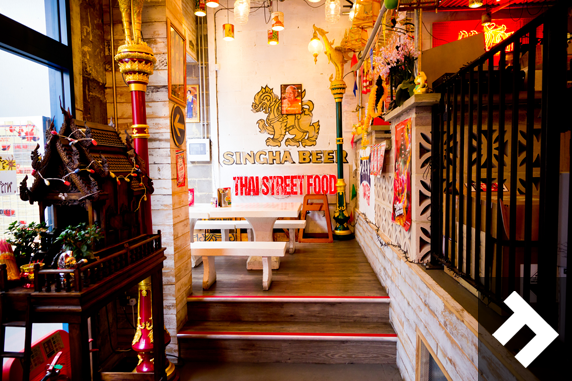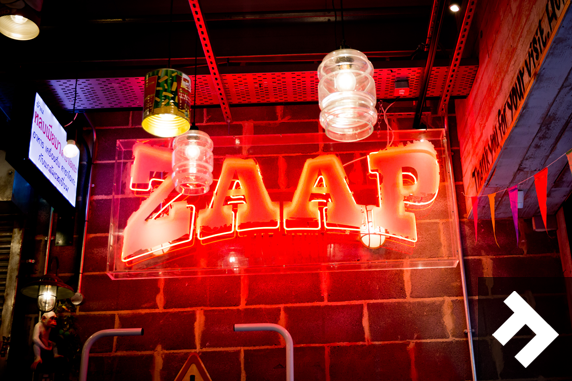 All in all we had a brilliant dining experience at Zaap Thai. The food, service and atmosphere were amazing and the decor is something that needs to be seen to be fully appreciated. With restaurants in Newcastle, Leeds and Nottingham, if you're ever in those cities be sure to give Zaap Thai a try!

*Disclaimer: This was a collaborative post with Zaap Thai. All words and opinions are my own.